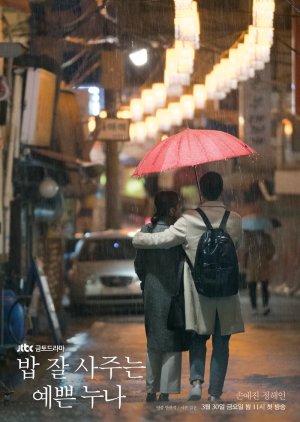 If you have every read John Green's Fault in Our Stars, there is a quote that states:

"I fell in love the way you fall asleep: slowly, then all at once".

For me, this sums up most of this drama. It is watching two people slowly and then passionately fall in love with one another. The doubting if the other feels the same, the awkwardness of new love, the heart fluttering moments, and everything in between. The realism, chemistry, and gradual buildup of the relationship in the story was unlike anything I have ever experienced. It was reminiscent of the director, Ahn Pan Seok's, previous work Secret Love Affair. Except this is less about two lost souls finding one another and more of a story of realizing the right person was someone you knew all along. Brilliant in its subtleties, this was a true example of a slow-paced romantic melodrama.

However, despite this drama's strong beginnings, the middle could best be described as lukewarm. Muddled with repetitive plot scenarios that take far too long to resolve, around episode 9 this drama started to feel almost like a chore to watch. The chemistry was still there but the spark was missing, making what could have been my favorite romance of all time, one that I found myself barely making it to its conclusion. But despite its faults, this drama still deserves a solid 8, because it's first 6 to7 episodes literally had ME feeling butterflies. I even wanted to tell random passersbys to watch this drama if they want to FEEEEEL what it is like for two people to fall in love. I did not think it was possible for me to feel so strongly about a drama, and for this it deserves the 8.

Overall, I recommend it, but mostly the first nine episodes. After that, you could probably skip to the finale and be just as satisfied.

Was this review helpful to you?