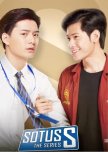 I waited for season 2.. don't know why, maybe that's because there's not so much Bl drama with average production. (usually it's bad ending or rediculous story)
The actors:
Krist is a great talnted actor, i like his acting he have skills , on the other hand Singto is immature actor that not convincing so much and he's character even less convinsing. so it was probably worse for him.
The chimistry between them was bad and the characters not realistic whats so ever, their relationship is a fiction, there was no affection or communiction like a normal human being. It's been 3 years since they started their relationship and still they are not comfortable with each other and not talking so much. even not hugging or something normal dialogs occurred.
The music:
Not to my taste like most of Thai dramas ost its banal , i don't know why all the ost in gmmtv sound the same.without connection.
The story
Boring and plain without emotions, they are in the office most of the time with no interaction between them , the characters around them also plain, it's almost like a long commercial
I try to watch this again ...but i just can't!
Was this review helpful to you?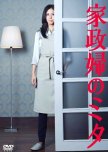 Iv'e notice this drama in 2013 after i have seen the Korean remake (called "The Suspicious Housekeeper" that i liked also )
The difference between them that i understand now after reading some reviews is that the Korean virsion is more Digestible and the western viewers can relate to while if you into Japanese dramas and Japanese culture you can relate to this maybe more then the K virsion.
What i feel about the Japanese tv is "Still waters run deep" , it's slow and revealing piece by piece with some kind of deep emotions that hard to understand , and maybe the view on the woman is different
The korean version is more memorable as times go by now after a couple of years i can see the empact on me.
worth a watching
Was this review helpful to you?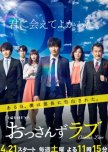 Ossan's Love mainstream television drama , it was first aired in 2016( so quiet no one notice ) only one episode that no one even know about even now....but with the asian bl wave in 2018 everyone hear about the second round . almost the same story line but stretch into 7 episodes. almost all the same actors (only one replaced unfortunatly couse he was better)
I watch it when it was on stream with english sub , waiting for every episode to upload with huge enthusiasm. and i'm not the only one.
The main actor Tanaka Kei is -absolutly amazing!!! this actor just makes this little drama for what it is and there's no doubt about it.
on the other hand Hayashi Kento is so so , not convinsing and even annoying, he have the look of (excuse me) a villain like his previous role but not someone sweet and gentle like the character he had to play here ...it didn't work. the gap of the acting made his mark and it could be a lot better .
Another point is that i feel the main lead didn't take action even at the end, he never develope or change ever so slightly, so there isn't any depth of the characters it's like a 3d manga
overall it was satisfaying at the time i watched it and with a sweet moments ..i think the bl Jdrama could be alot better if they didn't use the effect of comedy , because the Japanse don't want to deal with the LGBT community they make it look like exaggerating comedy or manga while they have straight high quality dramas with depth this was too much for my opinion.the hype was because it was bl Jdrama ...we don't see it often and it's rare, even so you should watch it to support this and maybe we could see more of that kind and better!!!
Was this review helpful to you?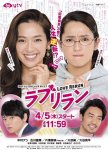 I watch it in one day, the few first episodes was great, they manage to capture your mind because the story line is refreshing
a woman losing her memory but it's not fantasy or melodrama, just a simple romance
it's make you want to know the end, what's happening to her and if it's going to be sad or whatever!
every episode was a jam and live you wanting to watch the next episode. so i didn't stop myself watching this until it come to the middle.
the first half is good because it make you identified with the character, even if it upseting to see someone so patetic (the main role leading charecter) there are some scenes that you feel this into your face.
Right in the middle Rolling downhill very fast it's become a melodrama , you even don't understand the action behind the main charecter .(playing
Furukawa Yuki)..you ask yourself if he isn't such a great actor or is it just the charecter?! he's looking like a human doll so you kinda forgive him, But his acting and the character combination didn't make any sense,
Also the main actress Nakamura Anne..she isn't so convincing to me , she deosn't look and speak like geek even if she's dress like one...
Ithink it could have been better and the storyline had a potential but it's ruined in the middle for some reason they have tried to make it longer maybe as it should and be "sophisticated" like combine triller with simple drama romance , go figure..i don't understand the writers mind,
Also something was off with all the decision of Otani Ryohei...no depth to his confusing behavor
The end live me with regret i even started watching this...it was aweful and i almost forgoten what is all about
Was this review helpful to you?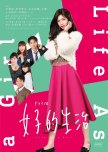 I enjoy this drama because it was differente and unuseule on Jdrama scene. Dealing with transexuality, see how this woman or man very open with his sexuality and even dealing with his familty. the only issue for me was the only 4 episodes,
I'm 99% certain that they cut it in the middle and it where suppose to developed ,
The family issue maybe can be in progress and also the relationship between the gay living in the appartment and her
..yet we will never ever know.!!!
if you watch it till the end you understand.
It's very sad that someone had the power to cut this drama because it could be a jam.
Was this review helpful to you?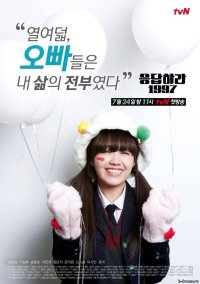 I watched it in 2012 when it's aired and wait for every episode with enthusiasm ...i re-watched it 4 - 5 times because it was so good!!!
the plot
the acting and all the actors-every one of them
the producing
everything was perfect
it was perfect because it's like i can get into the real authentic South Korean modern culture and at the same time it was crossed with my culture , it's like i can see the connection that it's not so far and different.
The drama itself was refreshing and special in the Kdrama TV landscape off all the 11 years i'm watching Kdrama. it was more like the Kcinema production
it was like this because:
1. The story was special and original as if you can see it's real contradictory from other Kdrama that combine fantasy storyline
Yet it kept the humor and the ingredient used in Kdramas
it was like a salvation for the Kdrama at the time because it was for me at list the pick of the Kdrama,(addicted - i watched everything and know every drama there is....so i get tired from the same old plot
but this one was a sunshine through the rain. I also know that Korean people especialy from Busan (where is the story took place) love this drama a lot.
2. The acting was amazing...so moving , i love then the actor Seo In-guk at that time he was at his second role i've seen and i waited to see him on the screen...from then on i can't even watch him because this drama was so perfect and he is keep choosing bad roles . so this was his life time role (for now:)
3. the love story is not so far from reality i know couple who fell in love in hightschool and still in love so it was very real fro me
4. every episode make you want to know more .you don't know how it will end
love love love
Was this review helpful to you?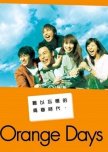 I watched this Drama in 2007. The drama was so good that had stay in my memory for so long and i have to write this review. it's remain in my heart.
The acting is great, the story seems real and original it's get right to your heart.
It's one of those drama like "replay 1997" that you can see a young writer who bring new and refreshing simpe warm heart story.
You can see that Even it's pass 14 years from then it is still one of the best what is indicate that it's good drama
Was this review helpful to you?
To.Jenny
0 people found this review helpful
The first episode was promising. the title drew me to watch , it was little different.
After i began to watch i fall in love with the actor (remind me a little of Cha Tae-hyun vibe and overall the movie "my sassy girl") and even if the music is not my cup of tea It was cute
The actress..not so much, she is pretty so" i forgive" her bad acting and lack of charm
even if the plot is not unique and even a qliche, i had hope
But episode 2 Highlighted more and more her bad acting and singing.and the plot worsen .that was hard to hear and watch from the middle. the ending was truly bad.
it was another typical cliche drama and it's a shame because the actor is charming he is not just a nother pretty face lead actor as we see in other Kdrama.
Was this review helpful to you?