Edit: 3/3/2018
Hey y'all. Jeana here!
I actually had a pretty long ass bio over here before but then unfortunately, I decided to go through it myself and well I was like dayum, ain't no body got time for this bs Dx So I'll keep it short (as far as written words are concerned) and save you the effort. I'm an Asian drama fan obviously. A little hard to please, but not too much. I post a lot on feeds and annoy people. I can be a little bitchy and blunt, if you ask for it but mostly, I'm a good person to hang with. (But don't quote me on that.) I like writing reviews and articles but chances are I won't like what you loved and you'll be bothered by my unpopular opinions.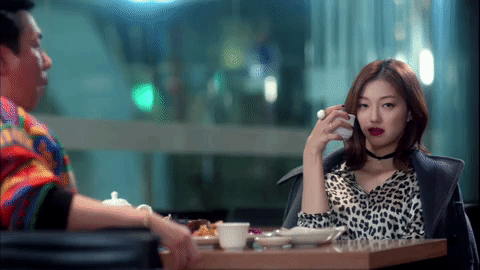 Huehuehue fite me
Ultimate Bias K-POP Group :
I do enjoy K-pop and I've listened to and am familiar with a lot of  groups. There are new flavors of the week but I always return to my second ever discovered group and obsession: BIGBANG. 
I often post about them on my feed. They are the one and only for me and I am horribly in love with every single member. K-pop for me is a phase that comes and goes. One month I'd be really interested in and will listen to a lot of songs from different groups and the next month, I won't even touch it. It's back and forth. But BIGBANG always stays with me, even when I'm in the non-kpop phase. They're a constant, permanent companion and even though I've exhausted the internet and have run out of BB related things to see/stalk, I can watch a video a thousand times over and still be as affected as I was the first time. I'm always listening to them.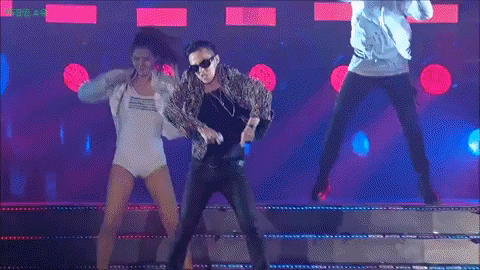 When the world is your stage and you're slayin'
Ain't no party like a bigbang party. Don't stop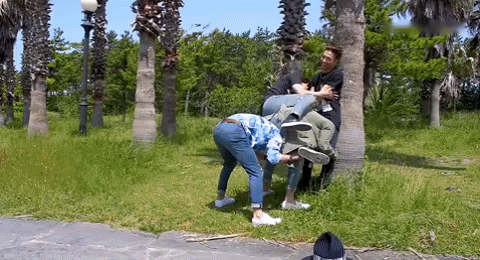 Keeping it bromancexual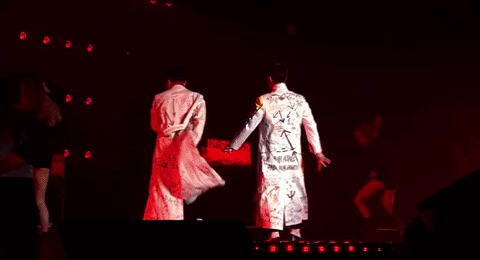 Swag level Infinity
Ultimate Bias Leader:
There's no one else other than the king himself G to the fucking Dragon a.k.a Kwon Jiyong.
 He's a chameleon with so many different personas, I get bedazzled. I can write a thesis on my obsession for him (and the rest of BIGBANG tbh), so I'mma stop talking now.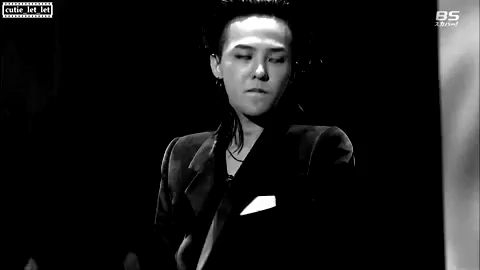 Just groovin' like a boss to your own song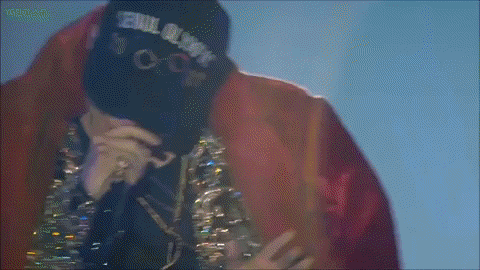 When you're an actual God and you know it
Letting the world know the maknae is yours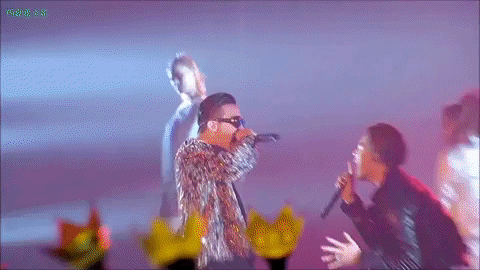 When your real life best friend is also your best friend on stage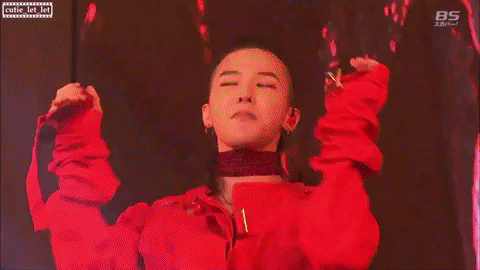 When you don't need no choreo because you make art just chilling
Ultimate Bias Actor (Male):
I actually have a lot of drama actors that I love but there are only two that I'll watch anything and everything from: Yoo Ah In and Ji Chang Wook.
 JCW is very pretty, quite mainstream and hyped af so y'all are probably aware of him. I'm no exception to his charm. He deserves it though because he's brilliant in the way he acts and emotes. He's the kind of actor that makes you feel all the way to your toes. He's also the best kisser ever. I swear I get all tingly in weird places whenever his smooching scenes come up. Yum. (I might link some kiss gifs down below, so exit now if you think them to be spoilers.)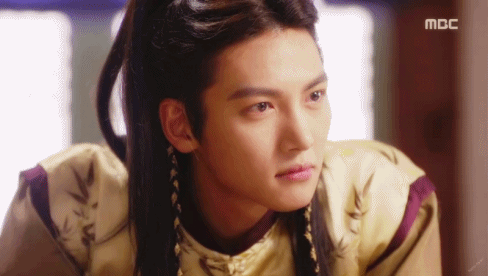 When you can get away with being an asshole because you know you too irresistibly cute 
When she going nowhere and you got all day to keep it sensual
When her mouth is your playground
Yoo Ah In, on the other hand is not as popular (internationally) but he's just as great (maybe a little better). He's the "don't give a fuck" about anything kinda badass- an unconventionally handsome man after my own heart. He's brilliant, brutally honest and downright fearless in real life, and  just as spectacular on T.V. A real gem.
When you're the most beautiful angel on earth
Yoo Ah In's kissing on the other hand is just as fucking intense as the man himself. loool. He seriously needs to calm the fuck down. He's so hyper and extra, that I can't... help but love him. lol. His kissing can improve a bit more if he just takes it a bit slow jeez hehehe
When you got only five minutes so you gotta give it your all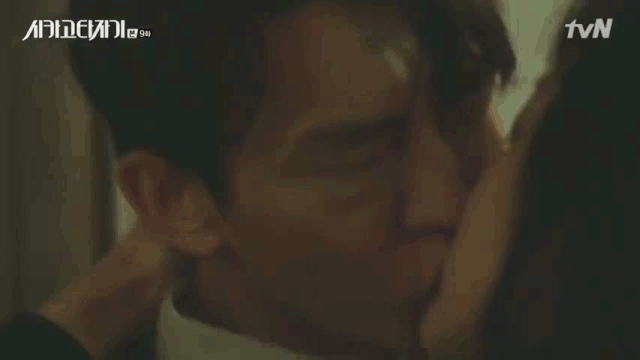 When your passion is in your saliva
They are both extremely versatile actors, not shying away from taking on widely controversial and often morally conflicted/straight up villainous roles.
Ultimate Bias Actor (Female):
I am actually searching for more but till yet, my most favorite actress is undoubtedly Ha Ji Won.
The roles that she takes are always of strong bad-ass women and she delivers them perfectly. She can get a little extra at times, but she makes up for it by being excellent at all the others. I sincerely root for every single character she has ever played.
When you're a queen and you know it
Ultimate Bias Drama:
I have seen a lot of dramas and given many of them a high rating and yet, my most favorite is still one of the first shows I ever watched and nothing has topped it for me: Empress Ki.
I'm not going to lie, it comes with its fair share of flaws but for me, it will forever be close to the heart. It's the only show I will re-watch for it touched me deeply, truly and completely. I love it. My most unapologetic and sincere 10 rating as of now. And what's more is that it has both my favorite Ha Ji Won and Ji Chang Wook playing the baddest bitch in K-Drama history and the best anti-hero ever respectively.
Ultimate Bias Movie:
It's none other than The Throne. Starring one and only Yoo Ah In.
It's just one of those things that you can't appreciate enough. Breathtakingly tragic and beautiful. A must-watch.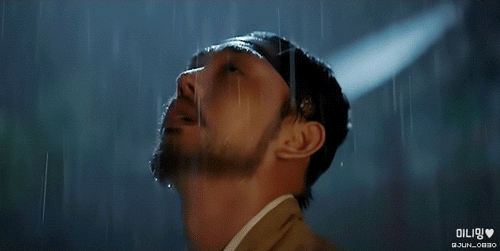 When you gotta use the rain to hide your tears
Other Artists I love:
Woo Do Hwan
When a beanie is the only thing you need to make a fashion statement
B.A.P
When you're cute but also a 100% extra
Zhao Li Ying
When you're tiny but mighty
YaYa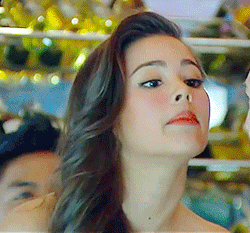 When the world is at your feet one hair flick at a time
Kamenashi Kazuya
When your cool is so much you're practically life on ice
Ending Note:
Ooops, looks like it got long as fuck after all. Sorry, I guess I'm a liar. Le Shrug.
 I like funny people so if you have something witty to say, send it my way. I only have crazy bitch moments twice a week. ^_^
Aloha~
Statistics
64d 18h 42m
ALL TIME
1,557 episodes, 90 shows
1d 0h 38m
ALL TIME
12 movies
List Updates
Plan to watch

Nov 24, 2018

Plan to watch

Nov 21, 2018

Currently watching

3

/16

Oct 31, 2018

Plan to watch

Oct 30, 2018

Plan to watch

Oct 14, 2018