Welcome to my page!
March 2016 - "what's this thing you keep watching" I said to my Korean drama addicted friend.
March 2017 - addicted to K-dramas and T-dramas
July 2017 - addicted to K-drama, T-drama, and Lakorn
Jan 2018 - discovered my one and only bias - Xiumin - someone PLEASE give him a first lead full drama! 
I love OSTs and a few K-pop band/singers.  They help me focus when I have different things to get through.
I came to find out that once you start watching Asian dramas and listening to K Pop there's no going back! Lol 
 My genre preferences
☑ Romcom  ☑ Comedy ☑ Mystery blended with Romance ☑ Supernatural ☑ Sci fi ☑ Law
My Avoids
☒ Park Shin Hye dramas 
☒ Medical dramas 
☒ Horror dramas 
☒ Chinese historical dramas 
☒ Korean school drama
My ratings
I rate AFTER I've completed a drama. Any dramas with ratings that's not been completed or has been dropped was before I made this decision.
1 - 5 = why did I even waste my time with this crap?
6 - 7 = Not the worst but could've been a LOT better.
8 - 9 = A few unanswered questions but still great viewing.
10 = OMFG I HAVE TO REWATCH THIS DRAMA!!!!! *heart eyes*
Current Drama Obsessions
Whats Wrong With Secretary Kim
Fave K-Dramas
Fave C-Dramas
Fave T-Dramas
Fave Lakorns
Fave OSTs
 Actors & actresses I love to watch: 
Yaya
Yoo Seung Ho & Chae Soo Bin
Nadech & Yaya (together) 
I love Xiumin, from his hairstyles, fashion sense, voice, expressions - so you could say that he' my bias. I think he's talented - great actor, dancer and singer - funny, and adorable.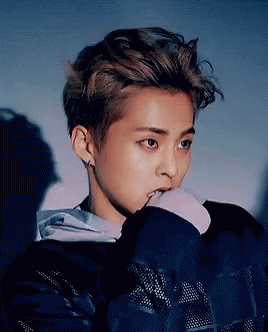 Statistics
79d 13h 55m
ALL TIME
2,233 episodes, 168 shows
1d 6h 3m
ALL TIME
17 movies
List Updates
Currently watching

11

/20

6 hours ago

Currently watching

10

/36

10 hours ago

Currently watching

6

/16

12 hours ago

Currently watching

18

/32

1 day ago