The website is currently undergoing maintenance. Sorry for the inconvenience.
I was introduced to my first kdrama (You're Beautiful) by my sister in 2014!
I prefer watching one kdrama at a time as I enjoy a drama more if I give it my full attention.  When I watch a drama I truly try to give it a chance before I jump to judging whether it's good or not.  I hate dropping dramas but if I'm more than half way through and I'm still not enjoying it then I'm probably not gonna force myself to finish it.  I also can't stand when people give dramas super low ratings just because they didn't like a drama so don't try to tell me that rating a drama lower than a 5 is objective because that's just bull crap.  I always try to be fair in my ratings but I know that I'm not always completely objective.
My favorite genres are romance and comedy.  But I love romances the most so there's only a slim chance of me watching a drama if there's no romance.
---
My first kdrama ever was You're Beautiful and it will forever be my favorite!!!  It's such a cute drama and it's made me both laugh and cry.
Shin Woo was my first kdrama crush. I love Yonghwa and he played his character in this 
drama very well.  My heart hurt so much for Shin Woo.  What a bae ;) 
---
My Favorite Kdrama Actors
I think they're so talented and they are able to portray every emotion so naturally.  Every role I've seen them in they have slayed.
Lee Jong Suk
I would literally watch anything this sexy ass man stars in.  He's not only fricken beautiful but he's incredibly talented.
Jo Jung Suk
This guy's acting is phenomenal.  His facial expressions, tone of voice and body language are always spot on.  His reactions and mannerisms seem so natural.
Eric Mun
I've only seen him act in one drama but he blew me away with his acting skills and I hope to see him in more projects in the future!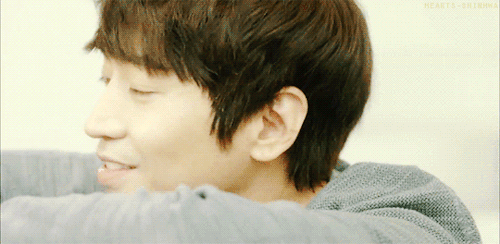 ---
Favorite Kdrama Actresses
Gong Hyo Jin
Gong Hyo Jin just has some quality to her acting that I find pleasant to watch.  I just love her and she seriously cracks me up.  Especially loved her acting in Jealousy Incarnate. <3 She expresses emotions very well, and she's extremely talented!
Park Shin Hye
I've seen her act in a few dramas and I find her portrayals of characters to be very likable.  She was the first female kdrama lead that I loved.  Her acting in Pinocchio was excellent and she showed a real depth to her acting.
Park Bo Young
Her ability to switch from one character to the next really amazed me in Oh My Ghost and I look forward to seeing her in many other dramas.
---
Favorite Kdramas
I love each of these dramas so much!  They may not all be perfect dramas but I enjoyed them all immensely!  Each of these dramas is amazing in it's own way and the acting is seriously superb.  Each one of these dramas has brought tears to my eyes and laughter to my lungs.
                                                                                                           Pinocchio                                                                                                            This drama has to be one of my all time favorites.  The writers did everything right in this drama and I think this is one of a very few dramas that is close to perfection.  The intensity of this drama is captivating and the comedic moments are hilarious.  There wasn't one dull moment in this drama from the beginning to the end.  I loved the whole reporter aspect of this drama and found it to be quite intriguing.  Dal Po's family dynamic was endearing and any interaction with haraboji was quickly followed by laughter from me. Every actor played his/her part perfectly.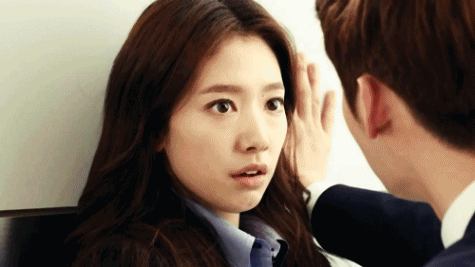 Oh My Ghost
Ah, Oh My Ghost. The humor in this is top notch. The comradery between the restaurant employees is so heart warming and ridiculously funny! And the romance? Don't even get me started. The chemistry between Jo Jung Suk and Park Bo Young is insane!  But even though this drama's hilarious, there's also a lot of depth to it so be prepared for that too!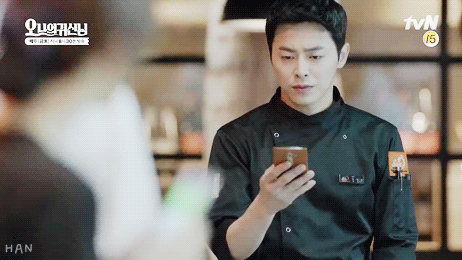 I Can Hear Your Voice                                                                                            This drama was so unpredictable and I loved it. I hate when I can predict every move in a kdrama and there's nothing more refreshing then watching a drama that shocks you at every turn. This drama is the definition of an excellent drama and the variety of elements present warrants enjoyment from most anyone.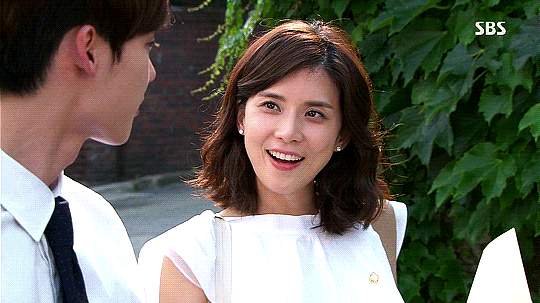 Another Oh Hae Young                                                                                         This drama almost flew under my radar, but man, I am so glad I decided to watch it.  Everything from the music to the acting to the story/plot was all so well done.  Initially when I read the synopsis of the drama I was expecting something pretty shallow and simple. Two girls who work together who have the same name. Okay, that could be interesting. But the intensity of emotion in this drama is breathtaking. Albeit very unexpected and it definitely caught me off guard. I related with the character Oh Hae Young on so many levels and maybe that's why this drama hit me so hard. But I think even despite that, the talent of Seo Hyun Jin and Eric Mun really carried this drama to the moon. ;)  The supporting cast wasn't any less important though as the range of characters created such an interesting dynamic that made it a really fun watch.  The humor in this drama is unlike any other drama that I've seen which really contributed to the uniqueness of this drama as a whole.
Doctor Stranger
To be honest, I don't quite get all the hate that this drama got. I know that it wasn't perfect and obviously some parts dragged on, but overall I still think that the story was unique and well done.  I don't think any other drama has ever succeeded in making me cry on the first episode but this one easily accomplished that.  The spectacular acting in this drama compensated well for the messy plot-line.  As usual, Lee Jong Suk totally slayed his character and portrayed the complicated and scarred yet playful and young Park Hoon beautifully.  
You're the Best Lee Soon Shin
I don't normally go for longer dramas mostly because a major flaw of most dramas is that they are too long.  The writers seem to love to drag out dramas and I can't tell you how many "bad" dramas I've seen that could have been great if they were just fewer episodes.  That being said, You're the Best Lee Soon Shin was definitely worth the watch.  It's such a heartwarming drama.  Jo Jung Suk seems to have amazing chemistry with every actor he works with and and IU is certainly no exception.  Their romance throughout the drama is so adorable!   The only major problem I have with this drama, despite how much I enjoyed it, is simply that the writers gave the characters that I didn't care about waaaaay to much screen time and the main couple didn't get nearly enough.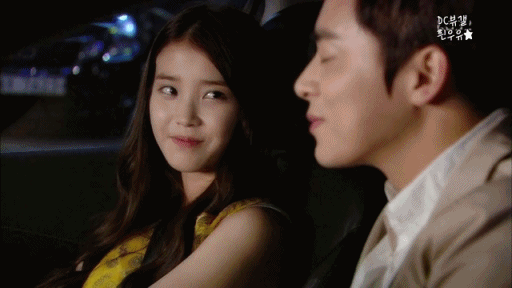 Coffee Prince                                                                                                      Coffee Prince definitely isn't the only drama to have a girl pretending to be a guy but in this drama it's actually believable.  As much as I love You're Beautiful, let's be honest, Go Mi Nam does not look like a guy and her situation is pretty thin stretched in the realistic aisle.  But Go Eun Chan can legitimately pass for a guy.  Gong Yoo and Yoon Eun Hye have exceptional chemistry.  The romance is beautiful and real.  The emotions of the characters are so raw and the internal struggles that they go through are so touching.   But like most of the dramas I enjoy, Coffee Prince also has it's fair share of comedy.
                                                                                       My Love From Another Star                                                                                             Recently I've been disappointed with a lot of the higher rated dramas but I truly enjoyed this drama.  It's been surprisingly hard to find dramas that don't lose my interest but My Love From Another Star kept me entertained till the very end.
                                                                                                 Jealousy Incarnate                                                                                                  What a breath of fresh air! Not one dull moment in this whole freaking 24 episode drama! That in itself is amazing considering all the dramas I've watched lately that have bored me after episode 10. This drama also manages to maintain it's comedic vibe as well as provide depth and substance to the characters which is something that many dramas struggle to balance. The supporting characters also do their jobs damn well and their roles were definitely an essential part to this dramas success.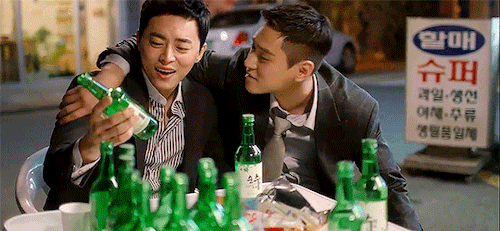 Secret Garden                                                                                                          The relationship between the main couple in this drama is wonderful. Their interactions whether painful or awkward or funny were always great to watch. Their chemistry was great too. There were many hilarious moments in this drama.
---
     Also, I'm into Kpop and if you are you should definitely check out these beautiful boys! ;)
Got7!!!!!!!!

Statistics
43d 21h 6m
ALL TIME
1,045 episodes, 66 shows
List Updates
Currently watching

2

/16

6 days ago