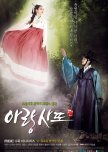 "Arang And The Magistrate" is a great mythical/fairy tale type story that comes together via the excellent acting skills of the main characters. Awesome CG effects and beautifully composed scenes make for a convincing fantasy world. Lee Jun Ki does his own fight scenes, and as a martial artist myself, I can say that the fights were very good, some of the best fight scenes in k-drama that I've seen so far.
Beautiful wardrobe and period buildings complete the sets. Especially awesome was the character Moo Young, his makeup and wardrobe made for a very convincing Death Angel. Very creatively done.
I gave a poor score for the musical score because rap/hip hop is used during some fight scenes. I get the attempt to appeal to younger audiences, but that music was very out of place for a saeguk, even a fantasy one. I was actually checking my ipad to make sure a music app hadn't suddenly started up unbidden.
Even those who do not generally like saeguks might give this a try. The journey into Arang's fantasy world is worth their time.
Was this review helpful to you?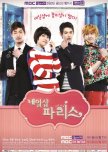 Wow. This was REALLY bad. Not sure if the acting was that bad or it was just because the writing was so bad and the actors had little to work with. Nothing new in presenting the old k-drama saws, such as girl-dressing-as-boy, reuniting with lost parent, medical emergencies, and assorted gumiho themes running throughout the drama.
There should be a category for art direction/stage sets so I could issue the low score deserved. For an interior that was supposed to be a nail salon, the decor was drab, dark and colorless. The nail salon's employee lounge was much better decorated, as was the exterior of the building.
The only reason I stayed with this drama through ten episodes was for Song Jae Rim, who was fantastic as loyal bodyguard Kim Chae Woon in "The Moon That Embraces The Sun". Song was also the only actor that showed any degree of acting skill, along with Thunder as Jin, and Han So Young as Ji Soo. Hopefully this bad drama won't stain Song's resume. Guess every actor's got one bad drama skeleton in his or her closet.
The main female character was so uninteresting, I became more interested in her roommate's love triangle!
Even Thunder's inherent cuteness and high water pants got old by the end of the drama. Mercifully, 10 episodes put this drama out of it's misery. Save yourself 10 hours and watch something else.
Was this review helpful to you?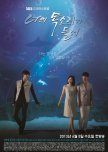 After the disaster that was 2012's "Tone Deaf Cinic", I highly anticiapted this drama with Yoon Sang Hyun in a supporting role and I was not disappointed. All of the main characters were really well played. Jang Hye Sung (played by Lee Bo Young) was a refreshing female lead as an attorney who was good at her job, when she wanted to be. So many other k-dramas portray the female lead as totally inept in her job. Yoon Joo Sang as Attorney Shin comes off at first as the office curmudgeon but as the story unfolds, he is revealed to be so much more than a cranky old man. Additional eye candy in the PD's office, Choi Yoo Chang, is portrayed by Choi Sung Joon.
The big star of this drama was of course Lee Jung Suk, who went from being Oska's musical rival in "Secret Garden" to the main contender for Attorney Jang's affections, with Sang Hyun's character Attorney Cha as his rival. From this drama, it seems like Lee Jung Suk will continue on in more meaty roles as he matures both as a man and an actor.
And what would a drama be without a good bad guy? Jung Woong In as Min Joon Kook was the blast from the past that brought all the characters together and the catalyst for the plot and it's backstory.
This drama was originally slated for 16 episodes, and two more were added early on, most likely due to phenomenal ratings that were in the low to mid 20 percents. Fortunately, the additional episodes did not result in adding crazy plot twists nor a sloppy ending just for the sake of extending the drama's run. The story remains cohesive throughout, with the usual quantity of kdrama flashbacks, brooding, and reminiscing. Still, a great story with a great cast.
Was this review helpful to you?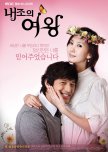 Really enjoyed this drama. If you are a fan of Yoon Sang-Hyun, as I am, this drama is required viewing. The role of Heo Tae-Joon was pivotal in launching Yoon's career in acting. I thought all of the actors were very good. I even wanted to hug Kim Nam Joo, so convincing she was when emotional as wife Ji-Ae.
The story was involved and moved well. The first few episodes seem very banal but the plot does get more complex as the lives of four couples are fleshed out throughout the story.
I think this drama is underrated in drama land, as there isn't much mention of it elsewhere and mine is the first review posted on MDL.
Was this review helpful to you?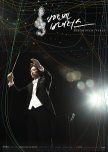 An outstanding drama with a very original plot and great cast brings this story about classical music to life. Kim Myung Min deservedly won an award for his portrayal of perfectionist symphony conductor Maestro Kang ("Kang-Mae"). Jang Geun Suk was excellent, for all of his 21 years at the time, as novice musician Kang Gunwoo; and Lee Ji Ah rounded out the main characters as female lead, violinist Doo Rumi.
An excellent cast of supporting characters help bring the drama to life, as well as providing sub-plots for diversion. There are several faces you'll recognize from other dramas.
Serious classical musicians will recognize that the actors are not "really" playing the instruments, but actual musicians are used for background roles, which lends credibility. The drama features many popular classical music pieces and the OST is a nice compilation for a music collection.
This hidden gem in kdrama land is well worth the watch. It's a great choice for an original storyline or someone with an interest in classical music; as well as fans of Kim Myung Min and Jang Geun Suk.
Was this review helpful to you?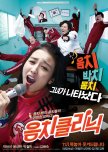 Being a big Sang Hyun fan allowed me to score "Tone Deaf Clinic" somewhat higher than what it was really worth. I watched it on Youtube and it was poorly subtitled, but the storyline could easily be guessed.
Sang Hyun steals the show, and the loyal YSH fan who sticks with this movie is treated to his singing near the end. (I did not know he could sing in English!). If you're not a fan of Sang Hyun, you can skip this.
Love his messy 70's style hair throughout the movie. Then suddenly in the last ten minutes he has Oska hair. LOL.
Was this review helpful to you?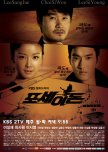 Poseidon
3 people found this review helpful
Boats! Helicopters! Kias! Double Agents! Buttkickery! And of course, Siwon. I really enjoyed this drama. Others have said the pace was slow, but I thought it moved pretty well. Really liked the story and the teamwork that was built as the group of six worked toward solving the mystery. I liked that it tied up in 16 episodes. Honestly, most dramas could be told in 16 episodes or less. (See also: "Gaksital" - 28 long episodes.)
there were some good fight scenes, and I liked that the lead female role could hold her own in a fight. She was so-so as a female lead. As others have noted, she made a few really bad decisions, that in a real life scenario, would have been untenable.
In addition to Siwon, I really liked Lee Sung Jae as Kwon, Kim Jun Bae as Deuk Soo, and Han Jung Soo as Min Hyuk (Han also played the Death Angel in "The Moon That Embraces The Sun").
This drama is heavy on action, good guys vs. bad guys and spy vs. spy; and light on romance. A good choice if you're trying to get your husband or boyfriend to watch k-drama with you (as long as he's not in the military or law enforcement, then he'll see all the huge no-no's in the story!).
Was this review helpful to you?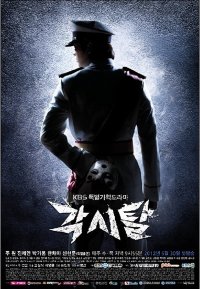 A complex tale of friendship, love, betrayal, revenge, corruption, and patriotism in a historical period of strife for South Korea. Excellent cast and acting. I feel the story could have been told in a few less episodes though.
Great fight scenes using actual martial arts techniques. Warning: very bloody, lots of ultraviolence in addition to the usual buttkickery. View with caution with younger viewers. Most likely this drama was way over budget on the line item for stage blood.
Was this review helpful to you?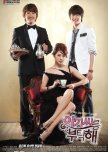 I haven't seen an accurate plot summary so here goes: A man with a checkered past and a big gambling debt takes on the job of butler to a spoiled young woman.
Role reversals made this drama refreshing; the lead female character was the spoiled young chaebol while the lead male character was the one from a humble background who had to endure all sorts of indignities.
Good story, a bit predictable but then isn't all k-drama. Gorgeous wardrobe for the female lead. Couldn't wait to see what she'd be wearing in each scene.
Great supporting actors in secondary roles that were nonetheless important to the overall story.
Overuse of 2 or 3 songs as background music throughout the series. Also one huge inconsistency - sometimes the female lead's hair was long and other times short.
Was this review helpful to you?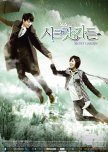 I can see why this drama is a fav in the kdrama fan group I belong to. I was hooked in the first 20 minutes of the first episode.
Many scenes were set up and shot beautifully, very artfully done. Beautiful from a filmmaking perspective.
MDL should also have a category for wardrobe/costumes. As an American, I've watched some dramas and thought - what dorky clothes, is that what Koreans really wear? SeGa's characters all had cool/tasteful/lovely outfits befitting their personalities.
The story moved along well, not too slow for the most part. A few hackneyed plot twists, but a good story nonetheless. Just a few of the inconsistencies and plot holes I've come to expect in kdrama.
Overall a great story with a top notch cast. Well worth watching.
Was this review helpful to you?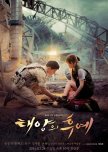 This 2016 drama of the love story between a doctor and a soldier was wildly successful and for good reason. Bucking K-drama tradition in order to meet approval with Chinese censors, this drama was completely pre-recorded in 258 days. This resulted in a more cohesive final product, rather than slipshod episodes being developed on a whim.
So much about this drama is a refreshing change to Korean drama. For one thing, part of the story takes place in a fictional country, played by Greece. I haven't been so excited about a location change since Jan Di and Jun Pyo went to New Caledonia in "Boys Over Flowers".
Another refreshing element is the juxtaposition of the careers of a soldier and a doctor. Additionally, they become romantically involved, despite that some aspects of their occupations will never mesh. Song Joong Ki and Song Hye Kyo were excellent in the leading roles and were fondly referred to as "Song Song Couple" by fans of the show.
A third great aspect of "Descendants Of The Sun" ("DoTS') is that supporting characters get their own story lines and don't exist just to make the OTP look good. Jin Gu as Sgt. Seo and Kim Ji Won as Dr. Yoon have their own relationship trajectory. Shinee's Onew as Lee Chi Hoon and Kim Min Suk as Pvt. Kim Ki Bum and others have their own storylines that tie into those of the TTP (Two True Pairs).
Fourth, the female leads are shown as competent in their professions. In so many dramas, the female(s) are seen as incompetent in their jobs, only to be rescued in the end by their heroic men.
Drs. Yoon and Kang were presented throughout the dramas as professionals ably performing their jobs, despite difficult decisions that had to be made.
A few more details that just were icing on the cake....an Anglo that could actually act, David McGinnis as Agus, a good guy gone bad; and Dr. Kang's BFF was a wheelchair user.
The soundtrack was great and many of the songs became popular among fans.
Unlike many dramas that start and end well but sag in the middle, this drama kept the plot going through all 16 episodes. It was very enjoyable to watch and I'd put it on the desert island short list, those I'd watch if I had a limited supply to take to a desert island. Because who knows...someone might actually film a drama there!
Was this review helpful to you?