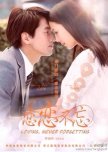 I hated this drama for the reason I often hate dramas: the male lead was a jerk. He treated the female lead badly (really really badly), but was still forgiven again and again. Actually, pretty much all of the characters treat the female lead badly but are still forgiven. The whole series is a train wreck of mistreatment with occasional romantic breaks. This woman should be in a domestic violence shelter getting help filing a divorce, not living "happily" ever after with the male lead.
Friends, being too forgiving only makes you more attractive to the kinds of men who mistreat women and therefore need to be forgiven a lot.
Content Warning: contains a sexual assault scene while the female lead is unconscious. The assaulter is forgiven instantly and never truly held accountable.
Was this review helpful to you?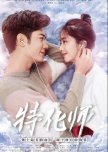 Face Off
2 people found this review helpful
It starts off cute, but goes down hill. Ultimately this drama had way too much rape, child abuse, and domestic violence. Even characters that are initially likable turn into rapists and abusers. Also, all the rapists and abusers have no accountability for their actions, and end the series undeservedly happy. It was a train wreck.
I kept waiting for someone to point out that maybe someone who kidnaps, beats, and rapes women is not good relationship material, but as the audience we're supposed to believe that he's a great guy, and just needs to be paired with the right woman.
I was really looking forward to all the evil characters getting their comeuppance, but I never got the payoff I was hoping for. It would be one thing if it were a redemption story, where the evil characters learned the errors of their ways and became better people. But there's no real redemption, no consequences, and no accountability. They just get their happy ending even though they don't deserve it, and the main characters are all okay with that, and we as the audience are expected to be okay with that too.
Train. Wreck.
Was this review helpful to you?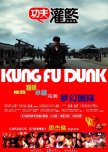 This movie is exactly as awesome and terrible as it looks. It's a kung fu action comedy that doesn't take itself seriously. The music is upbeat and makes the action scenes more fun. The characters are ridiculous and over the top, making for some laugh-out-loud moments. The morality is unambiguous. The plot is predictable in a really satisfying way. It's a great movie to make fun of and laugh about with a group of friends.
Content warning: there is an alcoholic character; his alcoholism is there for comedic value and as a plot point, but never really addressed as a problem
Was this review helpful to you?