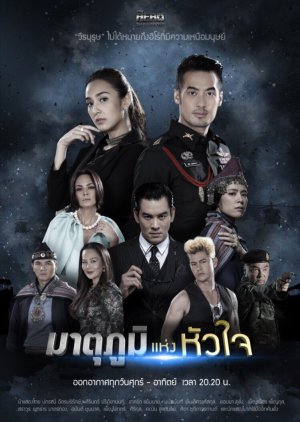 After watching this drama I came to this idea that how hard soldier's life is. Anyway, acting of actors were mindblowing. There emotion delivery on time was absolutely blasting. Even I cried on some scenes too. All actors and actresses are good looking, no doubt in that area.

Main female lead's character is too stubborn. Sometimes I was also irritated by her behavior but this how her character is, so you can't do anything.
Main male lead is hurt by his past but there was no difficult in over coming that.

Story is awesome. Thrill, sad scene and romance is full on in this drama. In my suggestion totally worth of watching it.
Was this review helpful to you?