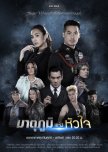 After watching this drama I came to this idea that how hard soldier's life is. Anyway, acting of actors were mindblowing. There emotion delivery on time was absolutely blasting. Even I cried on some scenes too. All actors and actresses are good looking, no doubt in that area.
Main female lead's character is too stubborn. Sometimes I was also irritated by her behavior but this how her character is, so you can't do anything.
Main male lead is hurt by his past but there was no difficult in over coming that.
Story is awesome. Thrill, sad scene and romance is full on in this drama. In my suggestion totally worth of watching it.
Was this review helpful to you?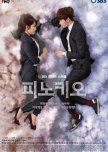 This drama is kind of cute in his own way. Childhood love. Light comedy because of female lead pinocchio and heavy sadness because of male lead's past. It's fun to watch and heavy sense of justice.
I like this drama.
Was this review helpful to you?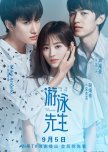 The storyline was Lengthy I was waiting for when these episodes will end and its kind of boring that they were dragging the whole storyline as there is no ending of it. After reading details I was expecting that drama will be wowed blasting but it was okay. Rather than difficult plotting, they would have some simple Romance that would be great but according to the drama there was a lot of melodrama involved, whole family thing and then superstar's tantrum. I mean it's a drama it's not a circus that they are involving every single thing.
As for the acting, I really love lead actors' acting and Mike did his best but I don't know why I feel like his voice is not his voice is it's just someone backing it up.
As for Song Chacha character which is played by Ju Jing Yi was beautifully played and the essential points are you can say essential personality traits was shown very clearly that how song Chacha is and how she lives her life.
And the character Lan Tian which is played by Jerry Yan. This whole character was so much in hatred with other characters that I was like I can kill this person (Lan Tian) if he was alive but after a while, at the ending, everything was settling down because every drama or every romantic drama need to end as a happy ending.
and as for the music during the intense situations and scene music was played on the dot I was so much into the scene and because of the music I was overwhelming with my emotions and also it was like I was living that scene I was standing there. music does matter to the drama but because of the whole Lengthy and dragging thing I was irritated every time so I really didn't get through the music or you can say feel the music.
To be very honest I really don't want to talk to myself by Re-watching it again and again because according to me it's not that amazing.
For the overall review, I would like to say that I appreciate the acting and I appreciate the music (which I really don't know when I listen to it). As for the plot and the whole storyline I was little disappointed because I was expecting something more playful, fun, and romantic but it turned out to be a more melodramatic, disastrous, and family problem.
Was this review helpful to you?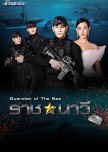 To be very honest, All the Paragit series is more or less is same. Just their missions and love lives are different. They saved their country from bad people and they also got the girl. I really love the concept of army people, putting their country on first and then other things. This drama shows how a navy cptain handle his post and duties while going through his personal problems.
Didn't focus on music.
Actors and actress are good at their job.
Worth to watch and re watch.
Was this review helpful to you?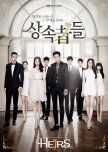 I liked this drama. It's to painful to watch. All this drama is revolve around business and how a rich person life live. Male lead prefers to be with his loved ones rather than being in business. I love some quotes in which state the fact about life. I love the ending too but somehow I found it unfair too. Liked the way male lead tried to protected everyone around him and I dislike the ending in which male lead'singer brother end up lifting the burden alone with tears of losing beloved one.
Was this review helpful to you?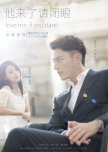 This way more twisted. When I think that this is it now this thing is at end a new beginning arrived. Mystery is not my thing but still this drama was worth to watch. I liked acting of both main leads and even supporting are also create anew atmosphere of suspense. And not to forget romance, both main lead acted like fools at beginning but afterwards they act like normal couple. Flow of emotions was on level. For once I never felt anything of beat. I enjoyed a lot......
Was this review helpful to you?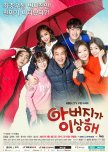 After watching all episodes I'll give this drama a big thumbs up. If we goes towards story... story is great. It's not like those boring family drama. Concept of this drama is different. Let's not judge book by it's cover. Name of this drama might be giving you a weird vibes of bore but honestly this drama contain fun factors and bunch of romantic couple.
I really didn't focus on music because I was so lost in story. I guess it's nice.
I don't like this character, Cha Jung Hwan's mother. Those who have already watched it might know the reason to hate her and those who don't know... why don't you find it by yourself.
All actors and actress are handsome and beautiful. Worth watching and re watching.
I like Ahn Hyo Sub the most.
Q: Which couple you liked the most?
Q: Which actor or actress has become your favorite?
I would to know your answers.
Was this review helpful to you?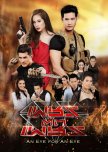 After watching this drama I came to this point that there wasn't any suprising element in drama. Whole drama was kind of predictable that what will happened next. Overall drama was nice. There was very chessy and cliche scenes in drama that feels like whole bowl of chocolate in my mouth at once. Of course both couple are really cute and sexy. I really like action scenes.
Main lead Chart, is very hilarious and let's admit this that he's handsome. Chart's charm is to irritate Pailu (you will get my point after watching drama).
Main lead Yod, is very irritating and annoying but as an actor, he did his work like a smooth silk (fluently). He's handsome and attractive.
Main lead Pailu, is a one hot, sassy, sexy mixture, not because of appearance but also her way of delivering dialogies. When she was throwing her sarcasm I can too feel the burn.
The cemistry of Chart and Pailu is amazing and perfect in it's own way.
And cemistry of Yod and Chart is like burning ice and fire, never want to give in or give up.
Was this review helpful to you?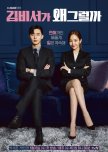 The storyline is kinda cheesy for me but it still worth giving a shot. The storyline was nice I wasn't expecting it to be this nice. though it was an easy guessing storyline. I could just tell that what is going to be next to it in the next scene. And as for the main climax, it was epic. I was also confused at first that what's going but thing falls into places as they were going to be.
At first, I was annoyed that the main male character Lee Young Joon is highly narcissistic then I expect. For few starting episodes, I just want him to stop being narcissistic and start thinking about others but anyways he came around. As for the other character, I don't like Bong Se Ra she is just annoying. But actors did their best to show the actual character which given to them.
Music was dead on spot, where it was needed.
Rewatching material.
Overall I loved it.
Was this review helpful to you?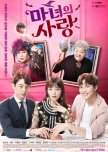 After watching this drama I was little in shock because of ending. the ending comes under happy ending but it missed the criteria of complete ending. I was expecting more in the end but the current ending is also fine. whole story build up was nice. The story is simple, less dramatic and enjoyable.
As for the acting department, they have scored straight A's in that. I love the dialogues' delivery and the expression with that. Hyun Woo did his best but he has some lack of expression maybe his character is like this. as for Yoon So Hee, she was amazing.
If we come to character, Ma Sung Tae which is played by Hyun Woo is kind of a stiff character. Not easy to mould type. he took so much time in realizing that he has some feeling for Kang Cho Hong.
Kang Cho Hong character is played by Yoon So Hee, an amazing witch who is not bound with any type of rules and regulation. even for one minute, she wants to live her life the fullest.
Worth rewatching.
Was this review helpful to you?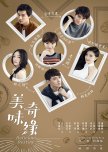 The story of this drama is way too easy to guess. I mean from episode one it was kinda going in one direction. I usually try to guess the story of the drama/movie and some good drama/movie actually are easy to guess but they maintain a suspense in the show. This story has a lacked in the suspense department. As for the romance, this drama has maintained an image of innocent and selfless romance but also able to accomplish the title of cruel and selfish one-sided love. The story is about the rich and poor class which I personally hate while watching the drama.
As for the acting, Mike is a Thai actor and it's hard for him to adjust in Chinese language but he did his best. I won't say that his acting was perfect but it was remarkable. As for Mao Xiao Tong, I have a great impression of her in love o2o as a bubbly and funny character which was beautifully played. This character is quite different from the other character but it was hard to believe that she totally nailed it. Other characters like supporting actors were very much annoying 'cause their role was annoying which I guess they have played it very well.
Music was soothing and basically, I barely noticed it because the drama was way too much to handle. This drama has delivered so many emotion like anger, happiness, sadness, frustration, revenge, forgiveness, love, and so much more. For once you are supporting one character and on another, you are hating that character. If you are looking for an example of 'bird with the same feather flock together' then this is the drama.
Overall good drama. I not gonna rewatch this drama cause this is too much for me to get upset about the whole story again and again. As for the other viewers, it depends on their own choice.
Was this review helpful to you?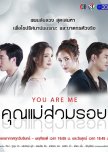 After watching all episodes I came to this conclusion that at first story was going really slow but after a while it start to get on wheels. Mystry was mentain from start to end. Whom I thought would be the villain were turned out to be the well wisher of male lead. Indead, suspense was mentained till the end. During the whole drama I could sense the relationship bonding of both main leads but i couldn't sense this type of bonding between second leads. Till the episode 30 I hoped for them to come together but they didn't but on 31 episode it was like whole scenario changes. They suddenly became lovey dovey but I still appreciate everyone's effort and hard work in this drama.
According to story line it was funny and quiet mysterious also. I loved the story and actors are also handsome????????.
Was this review helpful to you?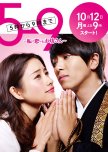 From start to end whole Drama was in a sync but some second actors was creating some ups and downs which was worth it. There was an excitement about what will happen next?
I like the protagonist, Sakuraba Junko. Her given character is very inspiring. She faced lots of hardships during whole drama but she never gave up, which leads to a good ending.
I hated the fact that lead hero don't even show his emotion which lookly he was just being forced by director to act though his character was like that but still their can be more improvement.
over all story was nice. It is a light drama to watch.
Was this review helpful to you?