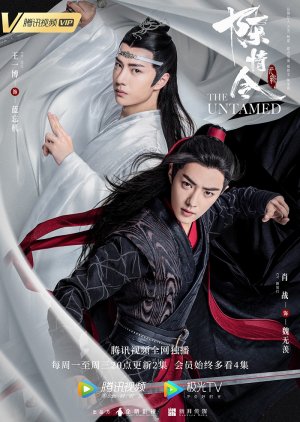 This review may contain spoilers
Story: The story of TU is enchanting. While you may not know what to expect in the beginning, after some episodes you just won't be able to stop watching because you are gonna want to know how it ends. The characters are well written and the story keeps you on the edge and takes you through comedic events, music-based fighting, sword fighting, teasing between siblings, cute interactions, dramatic show downs, tragic events...you get pretty much everything except for a break (except for the comedy). So do not expect this to be a light watch, it's not, but is it worth it? Definitely. As for the story lines, the only minus point I found was the long flashback as well as some ridiculous revelation scenes during the last third of the series. But in the end you all see it as a whole and just go along with it.

Cast/Acting: The cast did an amazing job. That is all I have to say about it. All of them were awesome and totally brought their characters to life. Even the little kid actor was great.

Music: Like I said, a lot of musical fighting. But it's nice music and the scenes are astonishingly well done and visually, they are a sight to be seen. I do admit that some musical pieces could have been used a little less over the course of the series and I would not have been sad.

Rewatch: to be honest, the comedy scenes sure. The drama...probably not.

Overall: The Untamed is a roller coaster trip through so many emotions your heart will have a hard time keeping up. When you watch it you just won't be able to stop since you get so into the characters, you start swearing at the villains and cheering for the heroes. The dramas does have a few rough edges but it fits so well together, the rough sides are not noticeable as much. I definitely recommend watching if you want to watch a fantasy, kinda (fictional) historical series. Also do not be intimidated by the 50 episodes. You will soon forget how many you watched because the story is so addicting.
Was this review helpful to you?