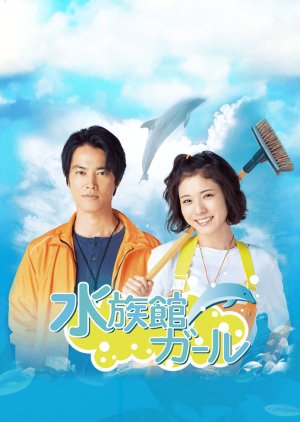 This drama is way underrated! I wish the ending never came it was such an amazing show and wonderful story! The cast was perfect, it was really nice seeing a new side to a few actors/actresses I already knew. While the show does have a heavy focus on romance, it isn't too much that it would fall in the "romance genre" specifically; though it does fall in the romance genre, it's very well balanced by comedy and slice-of-life and suspense! Not to menton the amazing and extremely accurate information about Marine life that is not boring, easy to understand, and shown with great talent through the entire series!

I wish they expanded more on the series, making it 10 episodes or having a special would have been nice! Kiritani Kenta was one of the main reasons I watched this series, however it was surprising at how well everyone came together to teach and support each other. This is a good drama for a watching slump when you don't know what to watch, or for someone starting out in Japanese dramas. Definitely give this show a chance!
Was this review helpful to you?