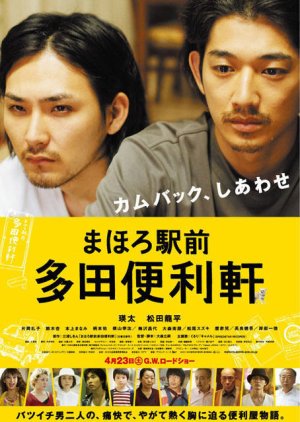 Once again Eita and Matsuda Ryuhei do not disappoint! This movie was a little farfetched but that is what made it amazing; the outlandish characters, ridiculous storyline, thrilling plot twists... Definitely not a movie to miss.

It all seemed to follow different directions every now and again, but I was never actually lost throughout the whole story. I guess that's the wonder of movies; everything once jumbled up in a mess finally comes together in the end. This is a very interesting story; each character has their own outstanding personality and it seems that even though the focus was on Eita and Matsuda Ryuhei, they didn't seem like the typical "main character" stereotypes... to me, it seemed like everyone they came in to contact with was a "main character", and they each had their own story to tell.

The camera work was wonderful, it sometimes made me feel like I was following them personally, instead of behind a screen. This is a good movie to start my day off with, I'm glad I watched!
Was this review helpful to you?