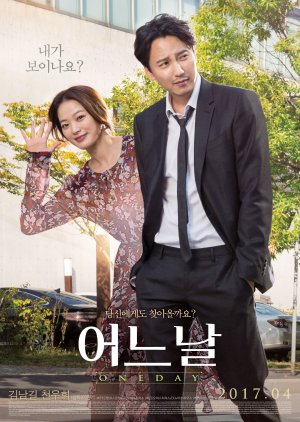 I was hesitant to watch this at first, I thought it would just be some darker "Just Like Heaven". I sure do not regret my choice to click play. It is beautifully written, both Miso and Kang Soo's stories are so banally touching.
It really makes one thing about life, illnesses, death and the impact it can have on others.
One particular part hit home: "-Will you remember me? -How can I forget you... -I mean, the good times". It is easy when you lose someone to remember the bad and difficult times, which are often the immediate past. We tend to forget all of the beautiful moments because they're further in our memories. One Day was a good reminder as I am guilty of that.
I also loved that there was no romance involved, though we can easily imagine there was.  This fine line between love and care was just perfect, and I like that Kang Soo took the time to appreciate her for what she was, and not only because he was reminded of his wife.
It is a masterpiece in my book (do I have to mention how it can start a debate on euthanasia? and the way to address the visually impaired?) and great if you're looking for some heart-warming human interaction.
Was this review helpful to you?