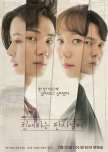 Ok, this is my first review, and probably it's going to sound just like comment.
Well, a lot of people didn't like this one, but I enjoyed a lot! :)
I think that this drama deserves more love and attention.
So, give this a try and don't stop at the fist episode, because everything progressed from episode to episode.
Romance between the two main leads was awesome and so cute.
I'm sad because they cut 2 episodes. The ending was a little bit rushed, but I still liked.
The acting was good, the plot was good, interesting and somehow warm, the actors did a very good job and OSTs were sooo good! :D
Yoon Shi Yoon was so adorable in this one. His acting skills are awesome. You could clearly see the difference between Kang Ho and Soo Ho! He can act a silly, cute and fun guys and serious guys with deep emotions!
Yoon Shi Yoon, see you soon, on your new project and Tv drama!!!
Was this review helpful to you?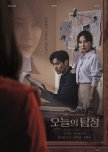 Do you know that feeling when you know that the drama isn't perfect, that the plot in the last few episedes isn't good like the first half of drama and that is repetitive, but you still love it very much and you don't mind that at all???
Well, "The Ghost Detective" is that kind of drama!
This drama has one strong message for all of us. You will do everything to protect the people that you love the most!!! And that is true. When we think that we are alone, that's not true! There are always someone who loves us and cares for us! Sooo we are not alone...!
I wasn't disappointed with storyline... It was just fine for me. And if there is going to be a second season, I will be watching it. This drama was a rollercoaster for my emotions.
All OSTs are beautiful.
Actors were awesome, all of them!
Choi Daniel was the best in this drama. He is going to my Top 10
He is excellent actor. When he was sad, I was sad too. His expression were brilliant. You could feel his sadness, his happiness, his emotions, everything...
Park Eun Bin was very good too. She followed Choi Daniel very well. The both of them, Da Il and Yeo Wool, had one of the most beautiful relationship in drama land. You could see and feel their understanding, affection, friendship, sympathies and love for each other. That was the best part of this drama. I cried with them.... Can't wait to see them together again.
And Lee Ji Ah aka Seon Woo Hye... She was awesome antagonist. She was really badass and scary woman in this drama. Her acting was on top. I really hated her. Bravo!
Supporting actors were very good too and they all had a good connotation and friendship.
I'm happy and satisfied with this cind of ending, but at the same time I'm very sad... But the tittle of this drama is "The Ghost Detective", so it is ok...
This is definitely one of my favorite dramas this year! I know that is not perfect, but like I sad before...
Their chemistry was awesome!
Bravo The Ghost Detective team! Love you all!
Was this review helpful to you?