Details
Last Online: 3 minutes ago
Gender: Female
Location: Somewhere over the rainbow
Total Edits: 1,335
Birthday: February 14
Roles:
Join Date: November 15, 2012

Mikhal
Somewhere over the rainbow
Mikhal
Somewhere over the rainbow


-HELLO?! 
To clarify-
I'm super large while ranking dramas (sometimes movies as well), so if you see a drama that is ranked 7 or below, just don't get close to it
 ! :))
My tumblr
&
 instagram!
 and yes I know there's a lot of selfies
cause
 just kidding :D well not really 
*hair flip*
Well hello again
my name Is Mikhal
born on Valentine's Day of 96
love music till the end of the world
know English, Spanish. Hebrew, Russian and Portuguese
(currently studying Korean)
I started watching dramas a long time ago but only in the last year I kinda of watch them more often and I also started to watch dramas the are currently broadcasting in Korea.. I kinda of blame it on my friend and also on the fact that I don't have time to watch Latin soap operas anymore :(
my first ever Korean drama was Full house that was broadcasted in 2005 in my country.. I was a little girl and I didn't quiet understood what this is but it was on the soap opera channel so I didn't mind watching it.
since than I was watching about 2-3 Korean dramas in a year that were broadcasted in this channel.
In the eight grade I made an upgrade. I started watching dramas not only on TV but also on the Internet
I was exposed to the Taiwanese world of drams thanks to another friend of my who brought me a CD with Devil Beside You, I was IN LOVE! Mike totally captured me so I watched Why Why Love too :D
and than I got another CD with  the drama that I watched probably over 10 times- Your Beautiful and then I fell in love again. I fell in love with the Korean music, I fell in love with the characters and most important.. I fell in love with Jung Guen Suk. He was, is and will be my fav actor. I love him
profile was written in 2013
Hope you don't have this face
 after all the reading
cause there's many more
interesting things to come ;)
 NONONO! I promise it will be worth it :)
YES!That's the spirit Jiyoungi oppa :* LET'S START
 
let's scroll up&down
cause my profile is JJANG! ;))
Come & join me in my drama story
When I just start the drama and see a very handsome oppa as the main lead I'm obviously

Then when I see that the main female lead is one of my favorite Unnis, I'm even more thrilled

but when the main leads start their relationship way too fast, I'm:
1.
 2.

and finally it hits me
let me un momento porfavor!
but still, I'm so happy. and their kisses just make my heart beat faster(here are some examples)-
well I got some more but I think it's enough :D
BUT. when someone interrupts just before this kind of kiss, I'm like WHAAAT?
YOU! Just get out of there already and let them kiss!!
Stop judging me!   
 That's better!
I run like this towards my dramas whenever I finish my studies at the University

(Can't hear you! lalala Not going to stay for extra studying at the library!!)
*But still I want to wish myself a lot of luck on my tests!! 
first Korean drama & movie: Full House; Baby & I
first Taiwanese drama & movie: Devil Beside You; Love in Disguise
first Japanese drama & movie: Koizora; Virgin Snow
first Thai drama: Full House
first Chinese drama & movie: Never Give Up Dodo, Love You You
maybe I should add some hugs or romantic situations?

ohh so romantic

I can't handle bad ending,
,

so don't recommend a drama like this :D but not just me..
I think everybody dislikes bad ending so stay away from it or
 It hurts so much :///
I just want to say to the scriptwriter
Why Can't it all be lovey dovey like this?
 and now
I want to congratulate myself for keeping up with so many dramas and variety shows at the same time :
but unfortunately, not all the eps are being subbed fast and then I feel so much
(stress!!)
and when I see there's finally subs and they're only selective subs/it doesn't work I'm like
So many dramas too watch but also so many homework. What to do?
-
 especially after those sleepless marathon nights ;)
and I hate spoilers, got it? ;D
favorite Korean boy group: 2PM


favorite Korean girl group: Sistar

and well how can it be my profile without him. My favorite Lee Hongki:
and as a graduate from a musical facility in the vocal department, I can notice who are the idols who can really sing so I'll put here a few of them that I acknowledge, the first row are girls that I respect more than the second one cause they're just way too talented! (I'm sure you know them all, but feel free to ask if you don't recognize one of them ;). 
rettiest (face+body) female Idols (it's easier for me to choose a few females but with men it's more difficult cause I just like them all LOL so I won't rank them like girls..hope you'll understand):                                        
but noun of them is as pretty as this unni 

nor this one
(though I know that almost nothing in her is netural)
Favorite Unnies (in random order):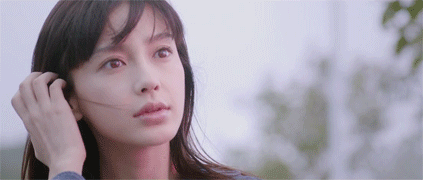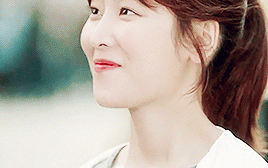 favorite variety show: Running Man

- Well that makes the two of us ;)

I also watch Infinity Challenge
,
Weekly Idol 
,
Please Take Care of My Refrigerator 
,
Radio Star 

and sometimes Superman is Back 
*winkwinkwink*

whenever I see this guy on my screen-
,
only one thought comes into my mind: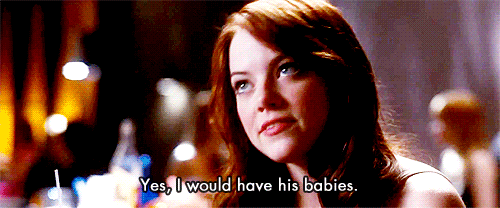 so I'm going to ask him
but probably oppa is thinking
 cause you're you and you are amazing!!!
 (though I don't really like your music-What the hell is So Ganzi ??)
 GUILTY!!!
So as you understood this guy from above is my current BF in my dreamland, no need to roll your eyes
, we live happily together for 2 years now!
I just hope oppa won't look like this on our first encounter 
 I'll just ask him 
 and of course he'll answer 
then he'll pop the question 
 and I'll answer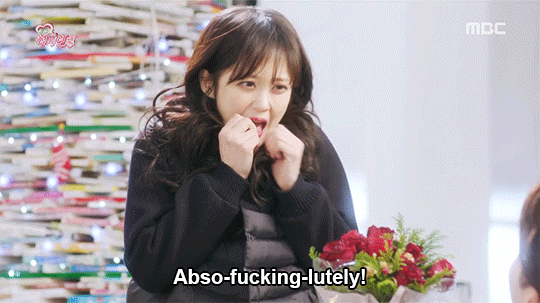 and we're going to get married 

Our relationship is just the follow:

He'll say to me 

I'm coming My Bae *-* 
 
Camera ready a..nd ACTION 
To all the people who are saying that KPOP sucks:
so-

Currently Watching:

Pages of actors which I made on MDL:
Han Joo Hyun
;
Park Joon (G.O.D)
;
Juno
;
Lambert Lincoln Paul
;
 Yoo Ji Yeon
;
Yoo Sung Eum
;
Jang Sung Bum
;
Jang Seo Hee
;
Changmin (2AM)
;
Kim Ae Kyung
;
Seo Nam Yong
;
Seo Min Seo
;
Shin Joo Hwan
;
Noh Susanna
;
Sun Ah
;
Kim Won Hyo
;
 Kim Ji Min
;
Lee Yoon Jung
;
Park Yeon Soo
;
Han Hye Jin
;
Park Isiah
;
Park Ji Yoon
;
 Lee Se Young
;
Ahn Hae Soo
;
Gyu Hwi
;
Pim Bubear
;
Kim Seol
;
Stephanie
;
Mun Jong Won
;
Kim Young Hee
;
Son San
;
Choi Yoo Jung
;
Yoon Jung Soo
;
Ahn Sang Woo
;
Nam Ki Ae;
Cheetah
;
Yerin
(GFriend);
Jo Yeon Ho
;
 Lee Hae In
;
Chanmi
(AOA);
Jung Chae Yeon
(DIA);
Yang Hye Ji
;
Gi Hee Hyun
(DIA);
 Kang Ho Dong
;
Jun Hyun Moo
;
Park So Eun
;
Kim Na Young
(Gugudan);
Eunjin
(DIA);
Heo An Na
;
Sam Kim
;
Kim Ji Eun
;
Choi Joon Ho
;
Kwak Kyung Taek
;
Shin Ryu Jin
;
Gil (Leesang)
;
Kim Seung Han
;
Oh Ah Rin
;
I really love talking about every subject so talk with me! 
Saranghe
Just laugh. The world will become a better place!

and go have a drink
SO

Annyong ;* 
The End 
Statistics
332d 15h 37m
ALL TIME
6,912 episodes, 307 shows
17d 17h 27m
ALL TIME
227 movies
List Updates
Currently watching

14

/16

42 minutes ago

Currently watching

7

/12

4 hours ago

Currently watching

8

/16

1 day ago

Currently watching

10

/16

2 days ago

Currently watching

12

/32

3 days ago