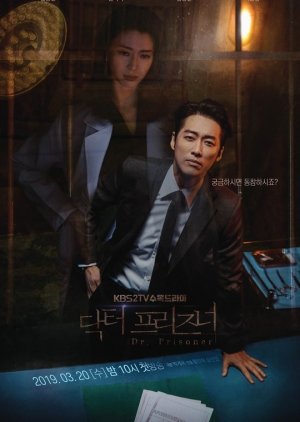 This review may contain spoilers
A revenge drama through and through, Doctor Prisoner delivers in many aspects.

It was fast paced, and the plot was basically characters outsmarting one another for their selfish wants. If revenge best served cold is your type of thing, this is the place for you. Taking the stay of execution, the writer made a revenge drama into a thriller worth watching. it was creative to see the prison as a setting, and see the ML take it from there. The strength of this drama also include the hate-trio, that is, Lee Jae Jun, Director Seon, and Dr Na.
Now, to point out the flaws:
While the plot went along smoothly for the most part, the flashbacks hindered the viewing experience. The comedy was out of place - I laughed more at the characters laughing in tense scenarios than in the "light-hearted" moments. With this, had they stayed loyal to the dark tones and kept the mystery (that is, no flashbacks, or minimum) it would have been a favourite. Another let down was not dealing with certain characters the way they should have, and allowing only one to be punished; and there was the under-use of the FL. Lastly, certain scenarios' conclusions got predictable.

The acting was top-notch. Choi Won Young was easily the star of the show. He has control over his expressions and body language like a true actor. He has played a similar role before (in Hello Monster), but he still manages to make the characters feel different. Nam Goong Min was good, but I feel he should have turned off his charm (his signature expressions, although delightful, still left me wanting something new); however, since that's personal preference, I won't deduct any points from this. And we have Kim Byung Chul - I will forever remember his crazy smile. Overall, great casting choices.

The beep, beep, beep was a personal favourite when it accompanied turning points. The BGM could be a little loud, but I still liked it.

If I have to rewatch anything, it would be the scenes featuring Choi Won Young.
Was this review helpful to you?