CHECK MY DRAMA REACTIONS IN GIFS BELOW  *UPDATED 3/14/2018*
Not this though, this is just my favorite scene from TMoPB
Go further xD
MY DRAMA REACTIONS IN GIFS
You like shower scenes?
Me:..

How dramas be hitting you in the feels. 
Kdrama Male Leads be like..
But I'd be like...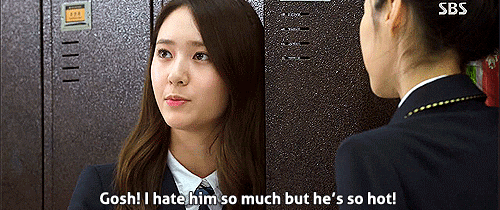 When Oppa comes on screen
How I creepily tell people about my favorite dramas
Someone: What are you doing?
Me:..

When the drama ends and there's nothing to watch
When they finally kiss
me:..
But it was a "dead fish, deer in headlights" kiss
But then wild bed scene appears..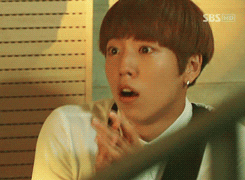 Actual footage of me... 
Someone: there's this new drama..
Me: I'm listening
Running away from responsibilities to watch dramas like...
10 minutes into kdramas and chill and he gives you this look
  Someone: Let's go out..
Me: 
Trying to act cool after someone tells me they liked the drama I recommended.
 That unexpected plot twist..
Someone: let's watch a drama
Me: 
Someone: That drama is bad
Me, an intelectual: 
when is 5 am and I realize I have to be up in 2 hours but I stayed up watching dramas ...
...but  doing it all over again the next day...

Dropping those dramas like they're hot...
Picking the drama up again because that's just who I am
When the drama has a sad ending
 When someone criticizes my favorite dramas 
When I ship it. 
When the drama takes an unexpected turn.

Shamelessly stealing these gifs from Tumblr like...

Statistics
111d 20h 18m
ALL TIME
2,876 episodes, 176 shows
5d 8h 57m
ALL TIME
70 movies
List Updates
Currently watching

4

/17

1 hour ago

Currently watching

4

/8

1 hour ago

Currently watching

12

/25

2 days ago

Currently watching

8

/32

3 days ago

Currently watching

19

/24

5 days ago

Currently watching

2

/16

5 days ago