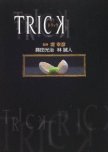 Trick
1 people found this review helpful
First of all, this drama is just gorgeous! I would've wanted it to be longer but it's long enough lol!
The chemistry between Abe and Nakama was crazy! the weird humor and the sudden gloomy, creepy mysteries that pop out in episodes was so good! I could watch it for ever and never get tired of it!
I liked how I get to learn new tricks and things with each episode, without really trying to deny super powers or psychometric things (if that's the word haha).
If you are looking for enough comedy mixed with thrill, stupidity, mysteries then you've reached your destination! I wish I knew this drama earlier in my life but I'm thankful I got to atleast come across it.
You might think it's too long, why so many sequels but trust me, once you get through the first season you'd be thankful it had so many sequels lol. It's just that GOOD!
Was this review helpful to you?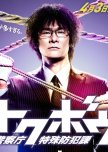 I started this drama with zero expectations, but what I found was a hidden gem, everything from the story to the acting to the cast is just perfect. I clicked right away with my taste and I started to get fond of the characters more and more.
Since it's 13 episodes I was worried if the general theme would be squeezed till the end but somewhat in the middle the story became like a different drama and all the action + the thrill was unexpected. I liked that they changed the rhythm so it won't get boring.
Was this review helpful to you?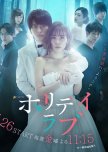 A drama that gets your feelings very well!
This is how I judge dramas, how many times was I moved by the characters, how frustrated did I feel when something frustrated happened, in other words: how much was I invested, engaged in the drama! and for this one, surely I was a lot!
The story starts very strong, it almost hits ya with events but that's not even the good part, every episode you start to discover bits of the mystery and see how each character is acting, why and for what. The acting was magnificent! Naka Riisa, Matsumoto, Nakamura Tomoya and others nailed their roles. Hell I started to hate my beloved Tsukamoto since he was so good at his shitty role lol
if you want a little change from daily drama, this is an engaging one that you'll surely love!
Was this review helpful to you?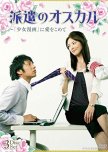 Aaah! Why did it have to be this short? I like these kind of stories, somehow cliche but is full with energy and strong will!
I don't like drama's where women are portrayed as dumb weak creatures with no will to develop into something more than that, or where they clingyness to a man becomes an obsession over how to own his heart without any real change to her character.
Although I don't find the male lead that attractive, I just couldn't stop falling for the Kansai ben lol, and how he was so childish with his emotions, I think what amused me the most in this drama was him.
Something really bothered me during watching the show, what happened with Misawa's idea at the first made me so angry but at the end I came in terms that how reality actually works, I liked that they didn't try to make her vengeful and so on.
Was this review helpful to you?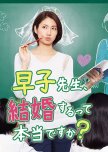 This review may contain spoilers
This is a story with warmth, and relatable events. Although it has a kind of strange directing in case of scenes and things that audience wants to see the most, it presented a sense of reality that we see everyday.
People who are destined to each other will find each other no matter what! But nothing comes without effort and trying! a quite obvious things in life but in this drama they came in a way that I appreciated a lot.
I liked that at the end they showed even if your destined one comes, it doesn't mean you'll end up together right away, I shipped Mita-san and Hayako-san from the first time she met him while wearing that thing on her head, and the ending scene was just a long waited ending.
Loved the atmosphere of this drama, Hope you enjoy too as well.
Was this review helpful to you?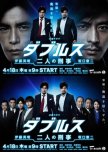 Although I finished watching this drama several years ago, I still want to watch it again and again! That's how much I loved it! Everything from the strong bromance relationship to the funny jokes, thrilling moments, and the handsome guys is just perfect. Even though nothing is new in terms of setting, story, context but there is a refreshing breeze in how the characters interact with each other, how they rely on each other while being kind of a tsundere!
So much emotions are coming while I'm writing the review, I still listen to the theme song although it's been 6 years and it brings all the joy I had while watching this drama!
I WISH THERE IS A SEASON 2!!
Was this review helpful to you?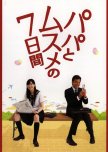 I liked how light and easy this drama has been, when I was tired of doing my own things this drama would help me get a little laugh here and there, and become emotional at sometimes but in a good way!
This is the my first time seeing the male lead Tachi, and I gotta say: Damn ossan! gotta see more of your works lol
The setting was very likable, I liked how the problems facing the relationship of the family unfolded, sometimes it was cheesy but at the end it would end up giving you a good feel.
The difference between male / female, and between teenagers and adults were conveyed, how immature can teenagers could be but also how coward can adults get, I liked the contrast between the good traits of adulthood and adolescence.
Overall, good drama for a light mood!
Was this review helpful to you?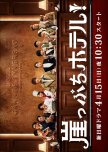 I appreciate this drama so much. I first started it expecting it to be a sad and very serious story! but what I found was a lighthearted, funny, full of lessons drama. Such a banger!!
I liked the story line, all the characters and how they were built up, the story is not that original but how they executed is was what made me appreciate the effort. Even the last episode how things unfolded was not expected, I expected a more dramatic full of problems ending but it was actually funny and emotional in a different scale.
I deducted minus points for acting bc I didn't like the front desk guy's face + acting, sometimes Iwata's acting also bc he always had the same expression when things were emotional lol
Overall, I like this drama, I like Nakamura Tomoya's character the best
Was this review helpful to you?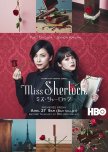 General review:
As a long term fan of mysteries, especially Sherlock Holmes, this drama didn't stand its ground at all. If anything this drama was Tekeuchi Yuko and the others, that's how I viewed it.
I watched BBC's Sherlock show more than twice, and every time it felt like a new series, with all the excitement and thrill. But Miss Sherlcok, although this my first time watching it felt like a bland version of Sherlock, where Sherlock seemed sometimes to miss out on obvious leads, or be absurdly smart.
Cast and characters:
As I said above, Takeuchi has done a good job, I didn't like she sometimes behaved like a child instead of a careless character, and the poor writing of her deductions, but in general she was very good.
WATSON (Wato-san): This was the biggest downfall for this drama, I couldn't stand this character no matter what. I was taken aback when they introduced her as Watson in the 1st eps because she was everything but Watson's character. She was completely useless from start to end. Her medical knowledge was never used and she didn't add anything to Sherlock's pockets. I also disliked how unforgivably stupid she was.
Was this review helpful to you?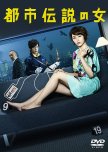 This review may contain spoilers
This drama was soooooo poorly written than I don't why I finished it. It had so much potential but everything was thrown out of the window with trashy characters and trash writing.
The most important element in this drama is the heroine: Tsukiko chan, she is a selfish, self-centered, opportunist, manipulative, delusional detective. Has zero respect to her boss and senpai's, while I appreciated her confidence in pursuing her line of thoughts I disliked how she treated everyone in her department, and the forensic guy Katsuura "Mizobata Junpei".. one thing also is how casually they mentioned the creepiness of Katsuura kun, who only followed Tsukiko because of her body lol
the music, especially the opening was fine, it suited the atmosphere of the show, but the ending and insert music was just....
Was this review helpful to you?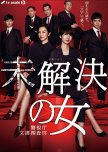 Rather than boring and dull investigations, this series has its own way of revealing truth, the characters and the cases are enjoyable, so many refreshing scenes and so on..
There are some downfall points, but it doesn't take away the fun from the whole show, I liked the relationship between the characters even the ones who have bad relationships lol
Musice wise, I don't remember any of it and it didn't leave any impression on me so I think it's a minus point, the acting was very good, I have seen Haru in so many dramas and while I don't like her acting I didn't think it was annoying while watching the show.
Definitely a recommend.
Was this review helpful to you?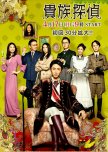 This review may contain spoilers
This drama had me in conflict for a period of time, because if you are not ready for bizarre detective work and you are too serious then it might not be for you. But, if you are willing to enjoy the weird comedy and the annoying characters you must watch it!
The mysteries are good in themselves but since the episodes are including two reasoning " Takei's wrong deductions, Kizoku's right deduction " the actual mystery is very short, half of the episode is spent on explaining obvious things. There is a continuous theme/mystery in the story which was very intriguing and it ended with a good ending although it was rushed a little bit.
Aiba was very good in this drama, there are some very good actors among the cast, and it doesn't mean that the rest are lacking, Takei Emi pulled her character very well. Every episode had some really good actors and new faces + handsome guys like Kiriyama Renn lol
Was this review helpful to you?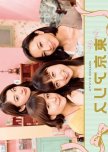 This review may contain spoilers
Very underwhelming, I expected too much out of it and it turned out to be a complete lame story!
The story is supposed to be mature but I have found zero relatable points to real life, more like teenagers cosplaying as adults and concerned about sex only!
As for the characters, I disliked how they lacked consistency, characters would suddenly pop out a trait that didn't exist in them initially without any reasonable development turned me off a couple of time, and especially the heroine where every logic and consistency were dropped while shaping her!
DEAR GOD! Fu was so annoying and childish it made it difficult to watch the drama, every scene of her felt like an extended slow and silent movie with the boredom and annoyance that comes with it! Enjouji also lacked logic in her story, while I like her story the most, some of her actions were as annoying as Fuu.
The whole drama is written poorly, the ideas, scenes, touching moments are all scattered around that it doesn't make any sense at all, I hoped it would get better towards the end but it was bitter that I dropped it!!
Was this review helpful to you?