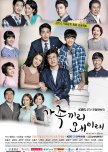 This was a 100% family drama and I thoroughly enjoyed it. I cried a lot, laughed a lot and watched different types of love on parade. Because of this drama I realized how important it is for us to spend time with our parents who have nothing but our best in mind.
I did not know a couple of the leads but they were really good and made me believe their characters. Their acting was so natural and so funny when they have to be, and they made me cry at the tender moments as well.
The music was so well suited to the drama.
As for rewatch value, it's a long drama, so maybe in the very far future I will go ahead and re-watch. It's worth it.
Was this review helpful to you?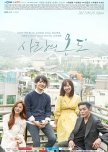 I enjoyed this drama on a more profound level than I thought I would. I loved the narrative.  I actually looked forward to every episode to see how the characters would resolve their differences and agree to accept each other instead of trying to change each other.  I particularly relate to how the female lead went through doubts about whether what they had was acceptable to her. I admired the male lead for being so sure of what he wants and going for it. The title of the drama is temperature of love so it would not be right to just expect love at it's most passionate and when it is at it's most frigid.  They had to explore the many "temperatures" that a person has to go through in a relationship.  Love is different for different people and they express it differently, they go through it differently , they have different perspectives, and different expectations.  As a persons who has experienced a few serious relationships, I can understand how there is not one way of experiencing love and attaining its essence.
The acting was commendable and the chemistry between the leads was palpable.  The second lead had just as good a chemistry with the female lead and the love between the men.....enviable.  I also  enjoyed the side stories of the asst. writer and director -cute  and immature, but these types happen in real life.  The sous chef and the other writer,  to me, showed growth in their relationship.  The parents are realistic in that there really are parents who act more childlike than their children, more dependent, more insecure, more afraid.
Yes there were parts that others will see as boring but it's how life is.  There are times when you are searching for direction and nothing much seems to be happening.  I guess i didn't get bored because I felt like I saw fragment of my reality in this drama. I will watch it again someday to savor the experience of the different temperatures of love.
Was this review helpful to you?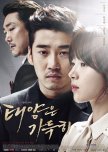 I am glad I watched this drama. I am also glad I waited till it got completed and marathoned instead of waiting every week because the cliff hangers would have tortured me if I had to wait. It ended leaving me with positive feelings. i am happy with the ending.
It's a revenge story and while watching I really felt the angst of the characters and it was quite clear why they were holding on to their feelings and what motivation there was for their actions. This also showed how in life there is never a simple love or hate and how the human character is so complex you can never predict how a person is goinig to act on what he is presented with.
The acting was point on without anyone overacting. Everyone was so natural in portraying their characters. I really enjoyed getting to know the characters and getting involved in their lives.
The music was very good and was fit for the different scenarios.
I am not sure whether I will be able to re-watch this at once because it was quite a tear jerker. However I know that in the future it is one I would not hesitate to watch again.
Was this review helpful to you?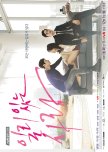 This is not a drama for everyone, especially not for ones like their dramas full of action and fast story development. This is a slow paced drama. However, this is a drama that I truly enjoyed. The story is controversial and many times I kept shouting this is wrong. Having said that I still kept on wanting to see more of it. It's a story of growth from emotional immaturity personality and character flaws. It's a story of love and sacrifice as well as overcoming weaknesses and self doubts; of wondering whether relationships are strong enough even when foundations seem to be breaking apart. I am so happy with the ending because it was not forced and all the characters were given a neat resolution.
The acting was very good and believable. UTW made me feel every pain he was going through without him having to overact. LSH's acting was spot on. His personality suited his role. LSY was able to show me how her character has changed and grown in the 20 episodes of this drama. The supporting actors were also all so good.
I liked the music because it did not take away from the drama but set the mood of the story.
It was a great drama but I probably will not watch it again in the near future because of the slow pace. Watching this drama however made me feel like reading a very good novel by a really brilliant story teller; like Like reading Hemingway.
I highly recommend to anyone interested in watching wonderful story unfolding slowly in 20 episodes.
Was this review helpful to you?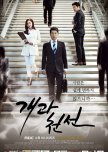 It started really well and was quite interesting in the beginning but my interest dwindled towards the last few episodes. This drama left me with one question: What happened? It felt prematurely ended and left me a bit disappointed. It's supposed to be a drama and I had a narrative for an ending. I guess it's mainly because the last few episodes dealt with matters that were beyond my understanding: Accounts, stocks, mergers and acquisitions in legalize. Perhaps, if I was a native speaking Korean, I would be able to understand better because I can follow the conversation. As it was, there were times when the subs were coming so fast my eyes were getting strained from reading.
Anyway, there is no question as to how well KMM portrayed his role. I feel bad though that "Jeon Ji Won's "(JYH) character was not completely fleshed out. I enjoyed listening to the two arguing in court, not for the content but for their voices.
I may re-watch, perhaps, just to try and understand what al the talk was about.
This is not a drama for everyone unless you are KMM fan.
Was this review helpful to you?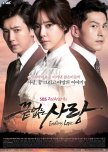 I grew up in an era when political discord and misuse of power was the way of life. Some of the atrocities that happened in the drama, I'm sure happened as well in our country during that time. I can totally appreciate the plot of the story but was disappointed at some of the story lines presented because they seem non-sensical. A lot of IE's decisions were such and though I often times try to excuse it by saying it's the idealism of youth, other times I say her decisions and actions are outright stupid for someone who is supposed to be intelligent. I loved the difference in the personalies of the two leads though Often times I don't understand the motivation in their actions, especially the elder one. All in all, the story was interesting enough to have kept me wanting to watch it every week. The fact that it was shortened was quite obvious at how the pacing changed all of a sudden.
The actors were definitely seasoned and I have just added JKH to my list of best actors. I liked him in Heartless City but now I am in awe of his acting ability.
I liked the music because it had a patriotic feel to it which I felt went well with the story plot.
As for re-watch value....quite a difficult one for me to rewatch because it is such a depressing drama.
Was this review helpful to you?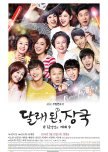 I liked this drama. The story is simple, the length is just right for a family drama. The actors played their roles very well ;yet, again, I enjoyed the younger versions of the main characters more than their adult versions.
I particularly liked the ending because every relationship was dealt with without putting a definitive ending to what will happen to each relationship. After all, life is never black or white. Life's complications are most often resolved in the passing of time.
This drama is worth watching.
Was this review helpful to you?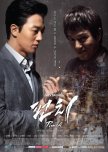 Punch
5 people found this review helpful
OMG! Story......brilliant!
Acting........exceptional!
Music.........moving!
Rewatch value.........you bet!
Kim Rae Won was at his best,
I highly recommend this drama.
Was this review helpful to you?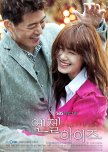 The story was not unusual and at times predictable but it really kept me watching with a lot of interest especially during the earlier episodes. Towards the end there were episodes that dragged out and got boring and felt, to me, like the producer was just trying to fill out the time to end up with 20 episodes. Definitely, I think they could have completed the drama in less episodes and it would have had more impact.
The acting was not so bad except for the limited emotional range of Kong Hye Sun. I really believe she could have done better. From an audiece viewpoint, she was such a boring person. Her chemistry with Lee Sang yoon was very good though. Their younger versions did a very good job of fleshing out their characters making me want to get to experience them more.
I liked the music in that it set the melodramatic mood. There's only one that I remember though and don't know if there was more.
Overall, it is a drama worth watching if you are a drama addict like me.
Was this review helpful to you?