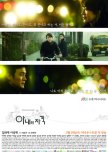 This review may contain spoilers
I don't even know if I can say this is a review... but anyways.
Story:
It is a slow and sad drama but very powerful and haves a great story if you are willing to watch it.
We all know from other dramas and stories we read on the net about how hard is the education system in Korea and the contest between students to take higher places but this is not from the kids view here the point of view is from the parents perspective.
As the drama moves on you will notice that they main subjects are:
- The high expectation a family haves on their kids and their education and how it affects the family itself and even the neighborhood. Not your regular school drama this is just about the parents way of seen education and what they are capable to do to get what they want from it. (risks & consequences)
- The behavior, sacrifices and attitude society expect from you as a mother, wife, housewife and a woman in a family or neighborhood.
Many other themes are discussed on the drama too: infidelity runs along the WHOLE drama, money, greed, addiction to gambling, humiliation, depression, suicide, bullying, sexual harassment, power, in-laws, values, moral and secrets (LOTS OF THEM).
Acting/Cast:
The acting is spot on. The housewife is played by Kim Hee Ae and I couldn't believe she is the same person that play the extremely powerful Machiavellic leading lady on Midas.Here she is the opposite. She doubts and fears everything. She is an amazing actress got me believing her story it was the real thing the whole drama. Gyeol (housewife son ) was played by Im Je No and he was brilliant. A kid becoming forcefully an adult while keeping his innocence that is what I saw. The rest of the cast... all great actors... I ended having strong feelings for them. (don't want to give you spoilers)
Music:
The music it was mellow kind of indie music. I didn't pay too much attention cause I just wanted the drama to keep on and get resolved. I was really into the story and outcome. Got carried away.
Rewatch:
No. I don't think so. I ended all upset on some episodes... but it gets better. The bad. then good. Still once is enough. Just watch it at least once.
Overall:
I liked it and glad that I watched it. It helped me see/understand more the education issue in Korea and how it affects the values and believes of society. I saw infidelity different layers, acceptance and point of views or aspects in Korea. At some point the issues left me feeling confused to the point of been kind of disturbing. It help me appreciate the freedom I had when I was a student and the freedom I've as a woman.
The last episodes where so good that I didn't even noticed when I got to the last one. And was like OMG this is the end so fast? If you watch it you will understand. It might sound all sad but it haves it's really "funny" good parts. It is NOT a cheesy, action, kisses or tears drama. There is a love story but is not your typical romance. This drama is FULL of real life issues. It is a drama to think and study our humanity and meditate on how we value the people around us and life.
Hope this helps.
Was this review helpful to you?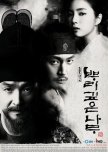 No matter what people say for me this is one of the best dramas of 2011 if you ask me. I regret that I waited so much to watch it. If you are into history you will love this drama since it haves a lot of historic facts around the creation of hangul. The characters are AMAZING and well developed along the story. It haves everything you can ask for in a drama: Action, fights, betrayal, romance, funny moments and even some csi period style). Very intriguing with great cliffhangers. I cried a few times cause I got emotionally carried away with the story. I would totally re-watch it any given day. Another fantastic period drama that you might end up loving. The actors that portray the king where PERFECT. It might start slow but just hang in there cause you are in for a really bumpy roller coaster ride.
Was this review helpful to you?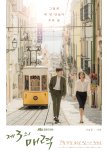 This review may contain spoilers
I hardly write reviews but I think this drama needs a chance.
Some reviews and many comments don't do justice to this drama.
I'm sure most of you read the comments and think this will be a waste of time but if you overlook the regular drama lines you will find something different, something fresh. Actually I wanted to watch the drama to see why it had all these bad reviews and comments and understood something. People expectation where off and didn't understood what the drama is really about. I believed people are caught up on the comedy, romance and forgot the melodrama part of it. There is no fluffy or extremely cute scenes. There is no evil mastermind. There are no evil parents/family in the way. There is just people learning to love and surviving while they grow old. It is a simple drama about LIFE & LOVE. Yes there is a lot of emotional baggage and pain but that is what makes it more believable for me.
The Third Charm is an excellent drama about relationships and love. The main couple start their love relationship when they are 20, then they meet again at age 27 and finally at 32. During this 12yrs they try to understand what is love and what really means to love somebody. A lot of things happen to all the characters and this dramas shows how those moments affect their lives and they way they choose to express their love.
The writers did an excellent job showing us that love can be painful, destructive but also be beautiful and give you hope. They stripped the blindfold that KDramaland has established for romantic dramas where couples always find happiness and everything has a solution. No. That is not real life and the writers made sure to show that in this drama. They set up a psychological challenge to the viewer to expand and change our perspective and ask us.. What would you do? How do you feel about this? I wonder if the actors have been through such emotional moments cause they did wonderfully portraying their characters. I applaud the main leads for choosing this complicated characters. To love somebody it takes understanding, empathy and willingness. You can't force it.
Even thou I loved and enjoyed the drama way too much I wouldn't watch it again cause it was emotionally draining for me on a very personal level. I felt very connected with the main characters at many times mostly with Joon Young. I remember feeling like them sometimes at those ages. Love in real life hurts and makes us do things that others don't understand... some call that childish. While watching I looked back into my life and saw so many flaws and mistakes I made at those ages and yeah... I laughed, got hurt, felt pain but I remembered that even with all the "bad things" I got good memories and I learned and I'm still learning to love.
Was this review helpful to you?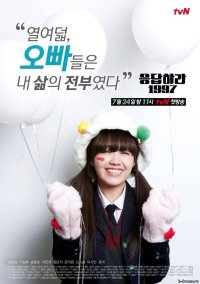 Never a dull moment while watching. All the characters where good and well developed. Their own personal stories are so fresh and different. Also the fact that the main theme is from a fan point of view is perfect. There should be more stories like this one. The romance is there but very different from what we are used to and I loved that.
The soundtrack is also perfect and spot on. I'm 34 and I can tell you they had everything spot on. The trends, the brands, the clothing, beepers and the tamagotchi everything spot on. Congrats for that. I even wished I knew about South Korea and Kpop back then and that I was in their high school too. I saw that even when they are in South Korea back then we all had the same issues with the fashion and everything.
It was hilarious most of the time. The parents relationship felt so real. The friends... yes! every single one of them their dilemmas and issues felt all real. This writers really did their homework with the fan life and fandom issues and hopes.
About the cast, I was really impressed most where new faces overall and I enjoyed that a lot. The cameos where awesome and so beneficial for the drama. I bet that people from that era that where watching felt chills all over getting all nostalgic and singing.
If you are into KPop and see this in your as a fan from some group and imagine they are talking about your group/fandom you will end up loving it too since they really talk about the fan adventures, failures and victories as an independent fan and as a fandom.
I people say it is confusing and boring but I didn't find it nor confusing or boring at all. I watched it in one go and hardly slept because it was too good. Don't forget to watch the making of cause it is really good. I cried watching it felt like I was one of the fans from H.O.T and all.
I don't make reviews on my personal blog about dramas and I just did one of this so that means it left a pretty good impression on me. I will recommend to anybody this drama and I hope that more people not related to KPop watch it so they can get a glimpse of the fan world.
Was this review helpful to you?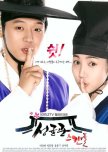 I saw this drama because I was watching all Yoo Ah In dramas like a year ago. I am so happy that I found it. The story is good and the characters are great. I enjoyed it so much to the point I can actually repeat the drama any day just because I miss the characters on the drama. You will enjoy it. It is funny with a little bit of drama and some romance here and there. Overall an excellent drama mostly if you are not into period dramas this could be a great starter. Besides you might learn about the Korean culture and how things where for woman back then. One of my all time favorite now. Song Joong Ki and Yoo Ah In stole my heart.
Was this review helpful to you?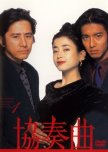 This review may contain spoilers
To understand or digest this story you have to open your mind, watch the drama for what it is "a simple story" and make your own judgment while you watch the characters grow and their story unfold.
It is slow paced and it is an old drama filmed in 1996 but even after knowing that I believe this story was ahead of its time. I recommend you to ignore the tags of betrayal and infidelity as well as the comment section. Yes I gave it a 10. I've my reasons.
_________
Story: The words LOVE and RELATIONSHIP has many meanings... many layers and this drama is a vivid testament to that. When they all meet it is like it is heaven sent and they each are part of a puzzle that is now complete. But... could it be that easy? The answer is NO. It's not easy. It takes a lot of work and commitment to pursuit your own happiness.
The characters seem simple, somewhat innocent and naive. They're all so lost and empty at the start of the drama. You discover they are complicated as you learn about their past.. where they came from. As the story moves on (which is a timeline of around 10yrs since they met) they all learn to love themselves, respect and value each other for who they are and what they bring to this "relationship" to make it work.
Acting/Cast: Acting and cast was very good. Each actor embodied their characters emotions well. You could feel and identify with their situations and stories. Great character development.
Kimura Takuya's (Kakeru) Full of dreams and insecurity. So much love to give but so doubtful about himself.
Miyazawa Rie (Hana) at first she can be annoying but she grows on you.. at least she did for me. She seems weak but she is strong.
Tamura Masakazu (Ebisawa) sometimes it was like watching an older version of Kakeru full of experience.
/Sidenote: Kimura Takuya's hair deserved and award or something. He was so young here. Ahhh... so gorgeous.
Music: The theme song is Alfie sang by Vanessa Williams and I was kind of wondering WHY? but after looking at the complete lyrics it's a woman asking Alfie "What's it all about, Alfie? and then goes to explain her take on life and love. It makes sense... so much sense.
"What's it all about, Alfie? I know there's something much more. Something even non-believers can believe in. I believe in love. Alfie... Without true love you just exist. Alfie... Until you find the love you've missed. You're nothing, Alfie..."
Rewatch Value: I wouldn't watch it again but I believe that you should totally watch and then recommend to others cause it really is a well done story.
Hope this helps!
Was this review helpful to you?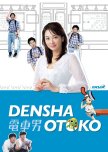 This review may contain spoilers
Story: The drama is manly about an anime otaku falling in love but if you notice along the way... It is about much more. It is about the other characters as well. They like Densha have their own hobbies and situations and are all looking for a way to connect with other people cause they also feel ALONE. They story is sometimes really funny and hilarious but between all that you ca really feel the loneliness of the characters. They all at some point see themselves in Densha Otoko and by helping Densha they also start to make changes in their lives. This is in part what I think made this a best seller and popular. Densha Otoko is great not only because it has a good romance story but because we see Densha Otoko and the other characters grow up and feel better on their own skin. They felt loved and accepted no matter what their hobbies or situations are.
Acting: They all did perfectly. Even the all over the place side characters. You never really get to know all the random people replying to your posts online so them trying to show us a sneak peak of that was awesome.
Music: After listening to Twilight so much I had to look it up and it was well selected. The lyrics and music style fits with the whole theme.
Rewatch Value: I would recommend to watch it at least once in your life. For me once is enough.
Overall:
After looking at the comments I think that to enjoy this story you have to look pass the "over acting" and look deeper into the characters and overall story setting since this is inspired on "actual events". Take note that back in the early 2000 there was no facebook, instagram, twitter or social media in general. Back then we had forums. This drama represents that era masterfully. Forums used to ruled the internet back then. We used them to look information about our hobbies or just to simply rant off... express our troubles to strangers looking for comfort and support.
I loved this drama cause I've been there. I used to spend time... actually hours in forums and like Densha Otoko I got to meet a lot of nice people online that later on became great friends offline. We where all young looking for a place to fit in. And believe me some might say it was over acted and perhaps they are right but the feel of been lost and like you don't belong it is real. It is nice to find people you can relate to and that can understand you without "judging" you. I'm grateful to the people that helped me out through my darkest days and helped me fight my depression.
Also since I love anime this drama hit right home. If you are into anime and more tech related stuff... you will enjoy a few things like the several homages to the anime culture, references to Gainax and animation studio Gonzo who made the anime sequence. Also the use of Alt characters symbols (Shift_JISart) to make the full images on the forum board. All this made it AWESOME!
Was this review helpful to you?