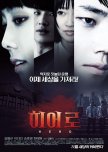 Hero
16 people found this review helpful
This movie was great. It's a cross between a romantic comedy, an old classic vampire story and a action packed modern one all blended together. I like the fact that they gave you reasons why and how they became a vampire. I think that the allure of the sexy vixen vampire who thought enough of her actions to watch over the boy that she turned. Then she sets out to guide him and at the same time she can see the love of her life. What I found that I liked most about this movie, was that they told a complete story, from beginning to end.
Was this review helpful to you?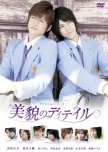 This movie gave me everything I expected in a beautiful love story. I loved the script, the cast and the background scenery. I like the fact that the story emphasizes love, friendship, camaraderie and togetherness. Yes, it is a boys love (boy x boy, yaoi) story and more. The actors portrayed the story beautifully, so much so, that your emotions become engaged. It makes you laugh, cry and smile. I loved the fact that it made me envision the romance between the characters. The more of the movie you watch, the more you can't wait to watch the next installment.
Was this review helpful to you?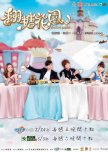 I enjoyed this drama. The actor and actresses really portrayed the script and expressed the emotion that the story had. Because of this, I cried, laughed and had WTF moments. I like the fact that it talks about real life situations and how people are faced with the consequences of their actions and what they do to fix the problems. This also tell a message about family and overcoming obstacles to achieve the happiness they you're looking for. The ending was great. This is highly recommended.
Was this review helpful to you?