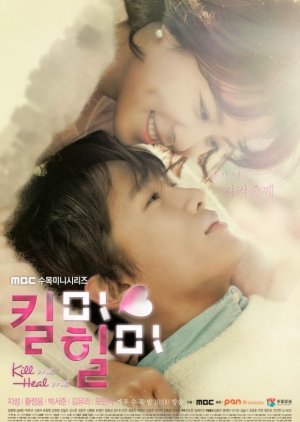 Short review
First of all I'd like to divide kmhm into 2 parts.
From ep1:7 and from 7:20

The first part was actually boring, it didn't grab my attention but I kept pushing myself due to all the great reviews about it... But I reached a point where I didn't care so I dropped the drama in the middle of the 6th episode for months.
When I got back to watching it again I decided to give it one more chance... And figured that I dropped it just when it was about to get better :D

So the first 6 episodes were meh like I said but the remaining episodes were so much better.. It got me hooked slowly then after 3 4 ep I was strongly addicted that I couldn't wait to find out what will happen next.

The second part was amazingly good that I was so mad at how the writers made me nearly dropped it and don't watch this amazing story unfolding.

The plot was amazing, all I could think while watching is how did they think of such a sad and beautiful story. They unfold it perfectly, every piece at a time (but after 6 eps of nothingness, unfortunately)

The acting was spectacular although in a few scenes I thought there was a little bit of overreacting but I didn't mind

The osts were perfect I think this is the best plot-music matching I've seen in kdramas.

Overall I strongly suggest watching this... If you could bear the first episodes, you will find the story very beautiful and the wait well deserved. :)
Was this review helpful to you?