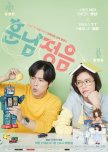 This drama started out a bit slow but pretty good actually, I loved the idea of the undateables.. It had sooo much potential, it reminded me of American romcom movies (the movie hitch for example).
I started binge watching it so excitedly because I love the idea of fate and matchmaking.
I also fell in love with the lead actor (which is the first time I've seen him)
So overall I was enjoying it very much.. But unfortunately, it became into chaos..
They dropped the main idea of the drama and suddenly the leads fell in love with each other.. Not enough buildup whatsoever.
After that the drama became meh and the main leads story wasn't interesting anymore, I actually found the side characters were far more interesting.
I kept going because I wanted to see the end to the main idea, the matchmaking (the undateables) and the closure for their friends that's all.
The story really had so much to give but the writers just gave up. It started as a 7 but ended as a 5.. I gave it a 6.5 because I liked the idea.
The acting was good. Although I couldn't help but feel that the main lead actor didn't get much time as other characters.. It's the first time I saw something like this in kdaramas. I wish he had more depth and lines.
The osts were good but nothing worth remembering.
I wouldn't watch the whole drama again for sure. But I might watch the early episodes and some clips of it after a long time.
So overall only watch this if you don't care about the story and just want to watch the romantic comedy scenes :)
Was this review helpful to you?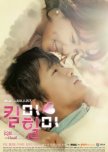 Short review
First of all I'd like to divide kmhm into 2 parts.
From ep1:7 and from 7:20
The first part was actually boring, it didn't grab my attention but I kept pushing myself due to all the great reviews about it... But I reached a point where I didn't care so I dropped the drama in the middle of the 6th episode for months.
When I got back to watching it again I decided to give it one more chance... And figured that I dropped it just when it was about to get better :D
So the first 6 episodes were meh like I said but the remaining episodes were so much better.. It got me hooked slowly then after 3 4 ep I was strongly addicted that I couldn't wait to find out what will happen next.
The second part was amazingly good that I was so mad at how the writers made me nearly dropped it and don't watch this amazing story unfolding.
The plot was amazing, all I could think while watching is how did they think of such a sad and beautiful story. They unfold it perfectly, every piece at a time (but after 6 eps of nothingness, unfortunately)
The acting was spectacular although in a few scenes I thought there was a little bit of overreacting but I didn't mind
The osts were perfect I think this is the best plot-music matching I've seen in kdramas.
Overall I strongly suggest watching this... If you could bear the first episodes, you will find the story very beautiful and the wait well deserved. :)
Was this review helpful to you?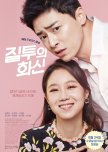 First of all, I'd like to say that I'm crazy about Jo Jung Suk, so if you're a big fan of him go watch this right now >>>> you'll get to see him express all kinds of emotions in these 24 episodes, that you'll end up in love with him even more.
The story:
I read a review that said the story is messy but perfect kind of messy. I didn't understand this until I started watching this drama... I ended up finding it the perfect description for it.
There is a lot of side characters (which I usually hate) but for this drama, I loved each and every one of them.
The beginning is a bit slow but after a few episodes, you'll find yourself hooked to know what will happen next.
The romance is perfect. If you're a romance fan you'll be satisfied. I think this is the best love triangle of all the dramas I've seen.
The comedy... God the comedy was amazing, beyond perfect actually, I was laughing all the way from the 1st episode till the last moment (which doesn't happen easily)
It was so refreshing and new., I'll definitely remember it for a long time.
What I didn't like :
- There was no actual plot. It felt like I'm just living their daily Lives with them. It wasn't bad but it could've been better.
- Towards the end they gave up on some of the side stories, it bothered me a little but I got over it because there was a lot happening with the main story.
- They could've finished it in 20 ep (not 16 though) it would have been richer with events.
The acting was perfect. It was like Every actor was made for his character.
Jo Jung Suk is at his best. I fell in love with him all over again..he was perfect for this role and I don't think that there was someone who could do it as well as he did.
The music was wonderful. A big part of the drama was the music. It controlled your emotions during different scenes.
Without the music, it would have been a very sad drama so thank God.
Overall I strongly suggest you watch this if you don't mind the simple plot and a fan of romantic comedy.
Was this review helpful to you?