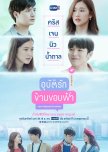 This review may contain spoilers
First of all, I have not seen the original movie and my main motivation to watch this drama were Krist and New.
Let's start with what I did not like about Love Beyond Frontier (and sadly, there is quite a lot):
- The chemistry of the main couple just did not work for me. Maybe I am too invested in Krist from SOTUS, but that whole love story (even with the final proposal in Hong Kong) did not convince me at all.
- There was too much comedy (and probably it was not even intentional). It's okay to throw in some silly characters for comic relief, but here we had way too many of them, like the landlord, Pat's father, Ple's coworker, the totally unnecessary "secret agent" in Hong Kong ... More importantly, even the main characters often were laughing stock (mainly Win), which ruined the dramatic moments.
- Overall, the actors were not convincing. To some extent that was certainly the fault of the screenwriting and directing, but the actors did little to save it. Krist's naivety was cute in the beginning, but when things got more dramatic he was just not up to the task.
- Just looking for and finding one person in a big city like Bangkok or Hong Kong seems highly unlikely to me, but okay, it's a melodrama.
However, I found enough positive aspects to save this drama for me.
- Some of the actors did a decent job. Among the four mains that was certainly Namtan, even though in the last couple of episodes her role was getting more and more passive. Also the mother was very convincing most of the time, her inner conflict seemed very realistic. Even New was getting better towards the end.
- It was interesting to see how the lives of the main characters got more and more interwoven, even through their parents.
- The comedic sidekicks were fun (but mostly out of place).
- I liked the melodramatic plot very much. The whole love square got boring quickly, but the mother-sons relationship and the really long tease and foreshadowing of the final revelations successfully kept me watching.
- The locations were really nice; the guest house is beautiful and their trips (including the one to Hong Kong) provided enough variety.
- While the music was over the top in certain scenes (when the actors can't convey the right emotions, let's just steamroll everything with music), the motives and songs were beautiful and fitting. I heard some Lion King references, not sure if that was intentional.
In summary, the negative and the positive aspects are well-balanced. The story and the actors had much more potential, so the final result is disappointing, but it was still a good watch for me (preferred it to Boy for Rent). Re-watch: not so much, there is much better material out there. But maybe I will check the original movie out.
Was this review helpful to you?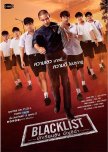 No. Just. No. Please don't give Dan Worrawech any more directing jobs, please!
My expectations when starting this series were very low already. Admittedly, the story was better than I expected; it was still a very obvious "The Gifted" rip-off, but the plot development was for the most part unpredictable (which is also due to the fact that it was so random, though). Looking back, there were quite some truly thrilling moments (in the middle of the overall mess). Therefore I must admit that the screenwriters did an okay job – but what Worrawech made out of the material is below my worst expectations. Sadly, not one of the actors was able to show off their acting qualities. Only Ohm managed to save some parts; but Nanon and many others seemed to find themselves back in acting class throughout all the ridiculous sequences of scenes. The two main bad guys were somewhat better than the rest of the cast, but that might be because their characters were much better written than the others.
How can you throw in so many serious topics like drug use and trafficking, gambling, child abuse, kidnapping, attempted and actual murder, bullying and attempted mass shooting, and make it become such an unbelievable mess? There was not a hint of an underlying "message" (like in "The Gifted" or "Gift for the People You Hate"), the motives of the characters (both good and bad guys) were unconvincing, plot holes everywhere, cringeworthy dialogues, fake dramatic moments (how often do you want to stamp your foot or push a chair just to show everyone that you are angry?) and unnecessary romance with no chemistry. Oh, and let's not forget the 12-part commercial: it was actually well done (unlike the series), but who thought it to be a good idea promoting this kind of drink after a storyline dealing with the negative effects of recreational drug abuse? Yes, Mr. Worrawech, you have truly outdone yourself!
I don't want to keep ranting; I know from the comments that many people somehow managed to enjoy the series, so apparently there's an audience for it somewhere out there. Good for you. But try for a moment to imagine the same storyline done by a director who knows what they are doing (maybe Kanittha Kwanyu?) – it could have been so much better! Since it kept me watching, I won't rate the series as low as my review may sound like. But generally speaking I wouldn't recommend watching this to anyone.
Was this review helpful to you?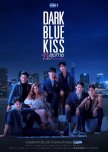 I will keep this review short, but I have mostly positive things to say.
Already the intro made it pretty clear that this was going to be kind of a soap opera, and in that it didn't disappoint; a very well-made soap opera in any case, but obviously never on the same level as "Theory of Love" or similar series. I read a lot of criticism regarding the lack of "real" problems between the couples portrayed. While I do agree that the age of the characters and the problems they faced didn't seem to fit, I can easily overlook that fact, because I believe that love can make us all become children again.
The actors all did a good job; I was more interested in PeteKao, the chemistry between SunMork didn't convince me completely, but they had good moments as well. Kao was a particularly well-written character, although (or better therefore?) it was sometimes frustrating to watch him. The directing and cinematography was more than okay (again, for this soap opera kind of story) and once again I loved the music (thanks for throwing in "1 2 3 4 5 I Love You"). I was also happy that they tried to convey good messages about family acceptance throughout the series (maybe they tried too hard in some moments, though).
All in all, it was a highly predictable, funny, not too dramatic, very grounded, but (for me) certainly enjoyable series.
Was this review helpful to you?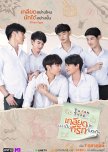 This review may contain spoilers
Well, well, I see that the reviews are polarising a lot in this case. I will try not to be influenced by any of those I have read.
First of all: Wow! I did absolutely not see this stunning finale coming. At the beginning I had my reservations and the finale did not manage to cover all of the initial flaws of the series, but it's still above average and definitely a good watch (first series I binge-watched, btw, beginning from ep. 8).
The flaws cannot be overlooked and must be pointed out:
- Of the two main characters, I did not feel like Tharn was completely convincing. He seemed very unstable, went from very confident and heavy line-crossing (in a bad way) to extremely insecure and easily manipulable.
- Related to this first point: it is undeniable that within the first couple of episodes there were definitely non-consensual things happening. It's not made completely clear how far Tharn went, but it definitely was too far.
- Also related: the overall "tone" in the first four or so episodes was off. Comedic elements and erotic parts all did not mix well with the very serious child abuse trauma Type had suffered and his violent homophobia as a result of that. I was really frustrated with the directors at some point.
- Something seemed to be wrong with the editing in this series, especially in the first half, leaving unexplainable gaps between scenes. Could have been intentional, but then it's definitely a style of editing I do not like; it seemed to be based on airtime and budget requirements. Later on it sometimes made sense, when they were playing with the viewers' knowledge of things vs. the characters' knowledge.
- There were several inconsistencies between episodes that drove me mad, but in the end didn't matter much for the story. By that I mean little things the characters were telling each other in one episode and then had apparently completely forgotten in the next one.
- The "Three years later" part with Love by Chance crossover was unnecessary imo, especially because the different actors make it a bit difficult to make the connections between the two series. Should have just kept them apart.
- I was sad that they forgot to bring up Khom, Type's gay childhood friend, again. At least an explaining phone call by Type would have been enough. But I guess they already had too many characters to keep an eye on.
Except for my second point above, none of the "flaws" I listed could eventually stop me from giving this 9*.
- Type's character development (or maybe his non-development) was great, I could sympathise with him even with all of his flaws.
- The plot twists towards the end were extremely unexpected and led to an incredible mindgame of manipulations. I thought the drama in this series would be all like the very conventional part with P'San, but oh, I was so wrong. First I was shocked when it looked like Tar was going completely crazy; then of course Lhong made me completely speechless; and in the end I was very surprised again (now positively) when Type proved to be much cleverer than one might have thought.
- I can't say anything bad about any of the supporting cast, great job!
- The romance and the sexual moments both felt very real.
- Even with such an incredibly messed-up villain, none of the characters was completely unlikable in the end. Great job, again!
I will definitely not easily forget this series. A big thank you to everyone involved!
Was this review helpful to you?
This review may contain spoilers
Even though the final episode was somewhat disappointing – quite anticlimactic, in my opinion – I have to give this a straight 10/10. The Friday spot was already doing strong with the great "3 Will Be Free", but with this series GMMTV reaches a new high for me. I even rate this higher than "The Gifted" (which admittedly had a much stronger finale) because I think that it stands out more from the common themes and settings of average GMMTV series. Additionally, I am a bit biased because the storyline reminds me of a story I wrote myself many years ago (about a masked person manipulating other people by "channeling" their hatred, leading them to ultimately become murderers and be haunted by their conscience); I guess I should check out the comic this was based on.
The only negative thing I can say about "Gift for the People You Hate" is the already mentioned anticlimactic finale. I didn't know what to expect from it (as from the series in general), but many parts were still too predictable (the PM's suicide for example); the plot twist with Ploy's gifts seemed a bit pointless (did her action have any effect at all in the end?); and the metaphorical character of the whole tale was made too obvious in the end, ruining a bit of the mystery surrounding the shop.
Enough with the negatives. First of all, Kanittha Kwanyu did an amazing job! The way the story was told episode for episode, with interesting episode titles, atmospherically brilliant shots (the sudden shaky effect whenever the shopkeeper appeared was a great idea) and well-used flashbacks (causing even more confusion about who actually ordered what gift), cannot be praised enough. We need more directors like her (and less like Dan Worrawech, seriously!), probably more female directors in general.
Similarly, the actors were all doing their very best. I can't think of a bad performance of anyone throughout the series, although I still have my problems with Aye; not sure if that is based on her acting qualities though. Definitely good casting decisions, and the screen time of the actors was well-distributed (I wouldn't have minded to see some more of Victor though). This has also one of the most interesting title songs I have heard in any Thai series, such a nice genre mix. The overall soundtrack was composed very well, not too repetitive like in many other cases.
What else can I say? I think the underlying theme of the series, which is a big metaphor on the deepest abysses of human behaviour, is conveyed in a very impressive way. It literally hurts seeing everyone being manipulated by unmotivated hatred. Throwing in a story of corruption in Thai politics worked out nicely as well. I am totally sold and hoping for more of this!
Was this review helpful to you?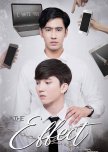 This review may contain spoilers
"The Effect" definitely had a strong effect on me. It's really impressive how they turned the cliche-situation of the beginning (very similar to average BL dramas like 2 Moons) upside down. Sadly, the production value was a bit underwhelming, I feel like they could have put a little more effort into that, especially when there's only three episodes. But the storyline was very well-done and so true to the title!
Shin as a character seemed so real, it really hurt badly. They also did a good job in depicting the aggressor (Keng) as a victim in his own right, without downplaying his actions and thus leaving no space for the audience to sympathise up to the point of forgiving him. Maybe adding another episode to the series would have helped to make Keng's development more realistic though, him cracking up in ep. 2 seemed rushed to me. The supporting cast was okay (didn't see the sweet Pramote/Bright thing coming), Keng's parents felt out of place though. I liked how in the course of ep. 3 one could see how little the people around understood how much of an effect their seemingly small actions and talks could have. Boy Sompob's song was heartbreaking as always, the overall use of music was just meh. I honestly don't know what exactly the ending is supposed to mean, but it doesn't really matter imo.
I'm impressed.
Was this review helpful to you?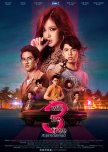 This review may contain spoilers
I guess I was a little too hyped when I started watching this, so it couldn't completely live up to my expectations, but it still managed to remain exciting and memorable (will definitely watch it again)!
I have few criticism:
- The overall gangster story suffered from several pretty obvious plot holes. It could have been elaborated in a much more complete way, but probably the writers just didn't have the time/budget/whatever to come up with more.
- Some of the dialogues seemed forced. The three of them were sometimes just standing somewhere and talking without really interacting with each other, basically only to let the audience know about how the plot was proceeding. A little cringeworthy, sadly.
- 10 episodes was too short for this, at least two more would have been likely to improve the storytelling imo.
But enough with the negatives.
- This series had so many great characters! Not a single one of the supporting cast was boring or unnecessary, everyone had their own personal story and it was easy to sympathise even with the clear bad guys (I loved Thana's reaction to Shin's coming out, for example). And yes, the actors all did a good job in portraying those characters.
- Also, the relations between all of the characters took many surprising turns and developed in sometimes unconventional ways. The polyamorous love story played out well, making it obvious and leaving it somewhat open all at the same time in the final episode.
- Ep. 3 had me particularly hooked and contributed to the high pace of the series (which unfortunately got slowed down towards the end). It's an amazing standalone story inside the main story and I would have wished for more of those in the following episodes.
- The overall excitement and drama was well-conveyed, the "breathlessness" of the chase was easily reproducible. Music contributed to that fact to a great extent. The frequent killings were not unnecessarily sugarcoated and managed to really hit hard.
Long story short, I loved the series regardless of its little flaws. I definitely want to see more of this type!
Was this review helpful to you?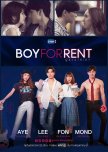 This review may contain spoilers
My main reasons to watch this series were Lee and Victor, and they certainly did not disappoint. The rest was however in need of improvement.
My main issues with this drama were the following:
- The whole Boy for Rent concept was poorly thought through. Imo it was far too obvious that BFR was only there to somehow hide how unoriginal the main story (the love square) was. Additionally, scenes like the "recruitment" of Badz (with Jayden simply threatening to shoot him) made it appear totally unrealistic and extremely ridiculous.
- The way they dealt with the kidnapping, attempted rape and even attempted murder (which all occurred in this series a lot), was disappointing. No police, no consequences, no traumas (poor Smile)?
- Talking about Smile: she is one of my issues as well. No, I have no problems with the actress, but this character (which Fon played well) got on my nerves from the first to the last episode. Her depicted naivete was definitely not fitting her age, and even though they did a good job showing her positive development throughout the series, it was just not enough. Oh, and her friend/roommate was annoying as well.
- The series seemed to stumble on certain gender stereotypes, most evidently when Badz was in the hotel with Smile.
- I found the music to be disappointing, but since I liked the songs, I'm not totally sure what the problem was. I guess it was their use of the overall music, which was too repetitive and often over the top.
- In many parts of the series I was just bored. The BFR service was pointless, all the criminals that the main characters encountered were easily handled and neither Badz nor Smile had a backstory. Only few changes of location as well.
There are still enough positive aspects though.
- The actors were doing great. Victor imo was undoubtedly the best, his final scene is award-worthy. :D Even the supporting cast was always on point.
- Although the plot was ridiculous, the story development through the course of the 12 episodes was well thought-out by the writers, with nicely timed-flashbacks and last-minute revelations. Didn't feel like they threw in some storylines just to play for time, leaving open ends (as it happens way too often).
- I really liked Liz's and Kyro's background stories. The reunion of Kyro and his father nearly had me in tears and Liz standing up to her family (and her terrible sister) was very relieving.
- The final episode was much better than I expected it to be. It offered a heavy plot twist, a very dramatic last-minute rescue, an extremely funny confrontation with Jayden and happy ends for both of the couples. The flashback with the leaflet was perfect and Jayden's final scene genius.
Since I watched BFR and Love Beyond Frontier simultaneously, I like to compare the two. Overall I'm giving them the same rating, but since I'm personally paying more attention to the story than to the cast, I still prefer LBF to BFR.
Was this review helpful to you?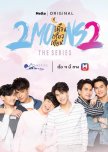 This review may contain spoilers
I was first very sceptical about the recast and didn't watch the second season immediately. Actually I wasn't too fond about the first season, which felt so far from reality in every aspect, but especially Bass has kept a special place in my memory and heart. However, I don't regret that I watched the second season eventually.
Some aspects I really liked about season 2:
- The idea of remaking the whole first season within the first couple of episodes was a good one (although it was not that well-executed).
- Some of the new cast members did a surprisingly good job: my personal favourite was new Forth, but also new Wayo surprised me.
- The storyline around Park did succeed in bringing some real drama into the story and the writers made him a surprisingly ambiguous character (he had me fooled for a moment, back in the cinema).
- I can't complain about missing queer representation, Wayo's Gang made me love the season much more. Sure, it's highly stereotypical, but in a good way imo.
- Kit's family was another aspect of the storyline that made it feel more real and down-to-earth to me; his brother was overacting, but eventually had a nice way of showing affection.
There is a lot that bothers me about this season as well, though
- The music. I mean, the title song was really okay and even in line with the season 1 title song, I don't expect Getsunova-style hits in every series I watch. But the overall soundtrack was extremely boring and sometimes seemed incomplete, as if they had left out some scenes in post-production entirely (I thought my audio was broken in some moments). Come on, I need music for it getting to my heart!
- Some of the actors were not convincing at all, and I feel like that applies to more of them in this season than in the first one. From the main cast, I just couldn't get used to Ben, his facial expressions were so out of touch with his scenes sometimes.
- Overall, the story is so pointless! I can't even decide which season was worse in that regard. It left me with that empty feeling all over again. It's probably the very definition of yaoi, but I just can't fully appreciate a story without a story.
There's a lot that could be improved for season 3 (if it is realised), but I have not much hope for that, since the source material is what it is. Because I am a BL lover, I'm probably not as critical about this (and season 1) as I should, so I will give both seasons 8*. That might be too much compared to more "serious" and more thoughtful dramas, but after all I gave Love by Chance 10*, so with that as my guiding point 8 seems fair to me.
Was this review helpful to you?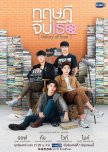 This review may contain spoilers
I have watched this series first in real (release) time and then again within a few days. My opinion on it has probably improved on the second watch.
There are few things I did not like in this series:
- Probably it could have been reduced to just 10 episodes without losing any relevant part of the plot. With such a long "introduction", after episode 6 the storytelling seemed to stumble a bit.
- Two and Un's storyline didn't fully convince me. Sure, they had nice moments together, but Two's sudden feelings still felt somewhat off.
- I would have loved to see more of "Likebrary". When they first introduced the idea of the play, it seemed to have a lot of potential for influencing the development of the story (mainly Third's), but it felt a bit neglected later on.
Listing everything I liked about this series, on the other hand, would probably get way too long. So I will limit myself to just a couple of highlights:
- The cinematography was just great. Colours, camera angles, scene setting ... it was all extremely well-done and supporting the story the best it could.
- The use of music was great as well. I was skeptical when they first presented Gun and Off's cover version of the brilliant Getsunova song (too much auto tune and a weird arrangement imo) which I had learned to love before already, but the music used in the series itself was perfect. Love the English version of "Fake Protagonist" too.
- The acting was flawless, be it the main characters (never had a doubt about Gun, obviously) or the supporting cast (the relatively late introduction of Shane was a nice idea). No awkward scenes, no doubtful casting decisions, good interaction between all of the characters.
- Finally a series which took all of its main themes seriously. The relationship problems shown were deep enough to allow further thoughts and interesting discussions about them (see eg the comment section here on MDL), the writers did a good job in presenting the "theory" of love. Additionally, the movie theme was omnipresent and not just a minor matter; the characters' deep connection to movies and the relevance of movies for their everyday lives was a central central element of the story. I didn't know all of the movies they used throughout the series, but I feel inspired to watch some of them now (especially "Flipped").
- Many heartwarming scenes and dialogues were alternated with extremely heartbreaking moments. The balance was good, also the many comedic moments fit very well.
- Since I read many critical comments about Bone and Pan's storyline, I have to say that I really liked it. Bone's character growth was convincing and Pan was a lovely character. The resolution of the suspected cheating was well-done and we even got to see a wedding in the end.
Overall, I have a really good feeling about this series. The production value and the acting is above average and that really pays off. It does a fantastic job in conveying emotions, which in this case can be quite hurtful at times. Maybe some story arcs could have elaborated better while others could have speed up a little, but that isn't a major problem. Re-watching it was a good decision and I might do that again at a later point in time.
Was this review helpful to you?