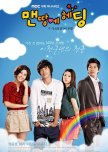 The only reason i watched this drama was because it had soccer in it, and i'm a big fan of soccer. Now if you're watching it for that reason alone, it'll probably be rather disappointing since the soccer in the drama is very minimal, and rather predictable. That being said, I enjoyed the story of the drama even though it was rather generic of Sports Romance Comedies. It felt like Invincible Lee Pyung Kang, except with Soccer. The acting was terrific and even though an idol played the lead, he did a great job. The music was actually surprisingly good. As for rewatch value, this isn't that spectacular of a drama that a person should rewatch. Overall though, I don't regret watching this and in fact, I quite enjoyed it. I finished it in just a couple of days which is unusual for me (as i'm usually a slow watcher).
Was this review helpful to you?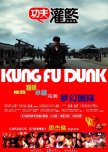 I first watched the trailer of this movie, which made me really excited to watch it. Add to that, that it stars Jay Chou, who I really liked(as an actor) after watching the Green Hornet. Unfortunately, the movie didn't live up to my unreasonable hype. The story was alright, though it felt like they were trying to cram in too many things into it...including time travel. The acting was better. The music was relatively mediocre. As for rewatch value, im not a person who rewatches most things, but for this i'd say don't rewatch it. Overall, i'd give this a 6. I guess it's alright for a Saturday night where you have nothing better to do or if you're a fan of Jay Chou.
Was this review helpful to you?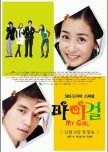 My Girl
4 people found this review helpful
This drama was my first K-drama so chances are high that the reason why i love it so much is because of that reason. However, i'll still try to be as unbiased as possible.
I found the story to be quite enchanting, so much so that I finished the show in 2 days.
I loved the Cast and the Acting in this drama. I fell in love with Lee Da Hae and Lee Dong Wook in this drama. I also loved Lee Jun Ki in it. So I'm giving the Acting a definite 10.
The music was amazing but it wasn't THE best. I'm giving the music a 9.
As for rewatch value, an absolute 10. I've been able to rewatch this drama several times...and im a person who rarely rewatches things!
Overall, i'm giving this drama a 10, since i find it an absolute must watch.
Was this review helpful to you?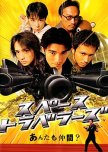 This review may contain spoilers
I came into this movie as a fan of Takeshi Kaneshiro and this movie reaffirmed the fact that he stars in some pretty awesome movies.
Story: 10/10 To explain why I love this movie so much would require me to post some spoilers. But this movie truly has some of the greatest plot twists i've seen.
Acting/Cast: 10/10 The entire cast did a terrific job. I really couldn't ask for a better cast. Ken Watanabe also had an unexpectedly intriguing role.
Music: 8/10 The Music was rather average. It served it's function well but it didn't stand out enough for me to go download the OST later.
Rewatch Value: 5/10 Since one of the greatest things about this movie is its plot twists, I would choose NOT to rewatch this movie as I already remember everything that happened.
Overall: 10/10 This movie was absolutely brilliant and i'd recommend everyone to go watch it now.
Was this review helpful to you?
Wushu
2 people found this review helpful
This movie was rather amazing and really had me emotionally invested. The story was interesting but didn't require much thought. The cast and their acting was flawless. The music was perfect as well. Normally, im not a person who likes rewatching movies, but I can definitely see myself rewatching this movie. Overall, I gave this movie a 10 just because it was a movie that really inspired me and made me look forward to the future.
Was this review helpful to you?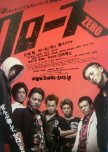 So this is a movie that has so much hype, so many popular actors like Oguri Shun and Odagiri JOe and at the same time managed to put me to sleep. Why? Well other than the fact that I was tired, I didn't like the fact that the movie was just a bunch of guys fighting for a lame reason. And at the same time I'm a guy, so seeing a bunch of beautiful guys fighting isn't my thing either.
Was this review helpful to you?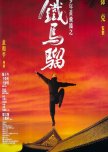 This was one of my first Chinese Martial Arts type movies. The storyline wasn\'\'t the best storyline and was relatively forgettable. However, it completely makes up for it with its outstanding fight scenes, like every good martial arts/kung fu movie does. The music was okay. And while i normally don\'\'t like rewatching movies, this one is one I definitely will just because it has such great fight scenes. Overall, i\'\'m giving this movie an 8. It\'\'s not the best movie, but it\'\'s not bad either. If you\'\'re a martial arts fan, you\'\'ll probably love this movie.
Was this review helpful to you?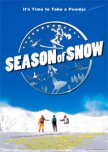 I watched this movie on the plane as I was heading to Japan for the first time and I can tell you this much...it seriously excited me. The story isn't that unique. It follows the typical case of sports star falling from grace and never going back till the end. So what makes me like it so much? The hilarious dialogue, the loveable characters, and just the fact that it was an enjoyable movie on an unenjoyable flight. Hope you all enjoy :)
Was this review helpful to you?