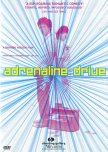 Haha so I think this is my first time writing a review. So sorry if it's a little short, I don't spend much time on this kind of thing. (too lazy :p)
I first watched this movie in High School. My friend had found it in one of those used VHS bins at the Flea Market, and let me tell you it was money well spent. This movie reminds me of those awesome 80's movies where two unlikely people meet up and end up on an insane, funny adventure. It's a quirky comedy, so if you like those types of movies you'll probably enjoy it.
Was this review helpful to you?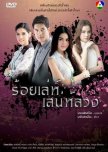 To put it simply, this lakorn was a mess. They should have cut out a lot of the unnecessary, repetitive back-and-forth drama between the characters and made this between 10 and 13 episodes long. Some of the acting was really good, but even that couldn't make up for the crappy script and directing. Overall, it's about a 5 out of 10.
Was this review helpful to you?