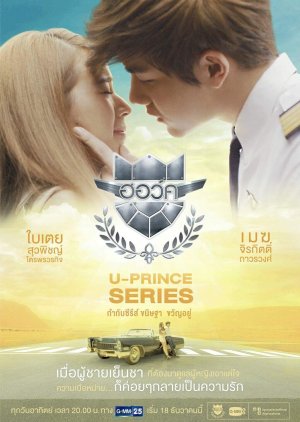 Story: I loved the story! A girl who is lonely who has a hard time speaking up to people when she is not happy about something and a guy who is a introvert finding love. I find this drama to be simple but still interesting to watch and it was quite funny as the male lead would keep a straight face most of the time until the last ep. Then, their was no big bad character in this drama as suppose to the others (the handsome cowboy). Many would call this drama unrealistic,but because this doesn't happen to you doesn't mean it doesn't happen. The only thing that I wished was that they both had a serious kiss as they did but it was panned out.

Acting/cast: I love the whole lonely girl and the introverted type guy pairing because both of the characters had something to learn about one another. Aurora always put on a front when things are not how they should be (ex: lying, gossiping and misunderstandings). Which Hawk teaches her how to speak up against things that she doesn't like or not comfortable with. Then, Hawk who is introverted but very outspoken when he doesn't want to do something 'boring'. Which Aurora breaks him out of that and allows him to smile more. Also, she makes him realize that love isn't 'boring' and is the most sweetest thing.

Music: I wasn't that much interesting into the music because it was probably the same music being placed over and over.

Re-watch value: I would definitely watch this drama again as I already did because its just too cute.
Was this review helpful to you?