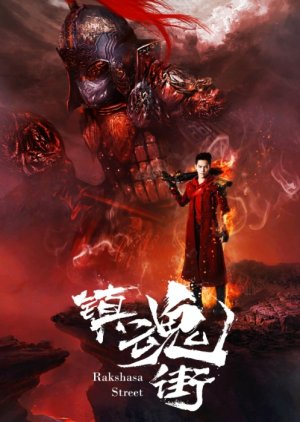 I Kinda Felt Like I Was In Circles with this Drama
I Did Like The Cast & The Music & The StoryLine
None Of That Really Bothered Me
It Was The Pace Of The Show Somethings Just Felt At Times For Me
Kinda Scattered  
I Did Like How That Guy That Could Turn Into Ghost Mode
EveryTime The Girl Was Revealing & He Had A Nosebleed
But Yeah I Did Kinda like it
It Was't Like Most Drama's Where Your
frustrated annoyed with the drama as soon as you'r done with it
it's more like ehh
it would have been more great with some romance .
but its great to watch if you are in a slump and don't wanna jump in a
Drama That Makes You Hate The Way You Feel
And You Just Feel You Need A   Ehh Ohh Well
Lets Get Rid Of Wanting To Hunt Down The Writers To
The Last Drama .so this drama does't really effect you'r emotions
only lack  of romance like it's not there at all.but oh well
ok hoped it helped.



Was this review helpful to you?