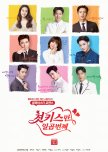 It's basically a giant ad for Lotte Duty Free, so as long as you go into watching these 10 minute stories knowing that, I don't know why anyone should be disappointed. All of the actors and actresses did fabulous for the part they were supposed to play, and the stories were all fun to go through. The music matched really well and it is just a fun time killer. I didn't give it a 10 because once you've seen it you end up just wanting to rewatch your "choice" over and over again, but who doesn't like seeing gorgeous people? I would recommend watching it more like a game - see all the stories, and then watch the "ending" of the one that you would have chosen and let your imagination run wild! :D
Was this review helpful to you?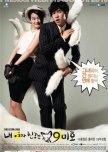 Honestly, I almost feel that I had my expectations too high for this drama based off of reviews and such (..which hasn't been the first time unfortunately) however, if planning on watching this drama then watch it just for the fun of it without any expectations and I think you'll enjoy it more.
Story wise, the generally concept is extremely fun especially since I always enjoy "supernatural" style concepts that try to mesh with romance - comedy is sure to ensue. However, I feel that it was dragged out a bit too long. There were a few points, especially in the beginning and end (for me at least) that just took FAR too long to get through.
On that note, I think I had the most trouble with (dare I say it) Lee Seung Gi. I can't quite say if it was his acting, or just his character in general, but it was painful for me for the first 6 episodes to watch the so called "slowly-blossoming" romance between the two. I just wasn't feeling it at all, and I actually was more annoyed with it than anything. Thank the heavens that episode 7 saved my will to like his character. I had to give the casting a low score because, after all, he was a main character. On the up side, Shin Min Ah's acting and character were fabulous! She pulled off all the concepts extremely well - which made me oh-so overly attached, especially in the end half of the drama. The antagonists' did their job well (and were both gorgeous to look at~) and the side love story was just hilarious! They are one of the only reasons I would recommend someone watching this drama.
The music, I was actually quite impressed with. Most of the time a specific song is used for certain moods (which they still did with obvious ones such as "Losing My Mind" and "Trap"), but in this drama they nicely made Lee Sun Hee's "Fox Rain" match moods that could pull heartstrings in many directions which I will always appreciate in a drama.
While that will make me immediately grab the OST, I feel that this is only a one time watch. It's fun to see once, but after all the effort put in to get through the lulls I feel I wouldn't be able to make it through the drama as a whole again without preferring to skim to comedic relief.
Was this review helpful to you?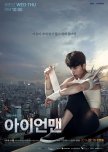 This review may contain spoilers
It's difficult to talk about why I disliked this show without spoilers, so I'll keep it short.
The story itself is interesting as a concept, but the development is virtually nonexistent. Usually I get sucked into dramas and want to watch one episode right after the other, but for this drama I could end the episode 20 minutes in and come back later. I understand that most of the characters are trying to be psychologically developed, but all I saw were a bunch of 5 year olds running around. The love line was awkward and I couldn't get into it. The father is the most natural character, and the butler is hilarious - those are the only 2 characters that skidded me to finish this drama. There are SO many loopholes that it is almost painful, and there are too many people that are easy to hate. The editing in general bothered me every episode and the amount of repetition that happened made me feel as if I were going to go mental myself. The music was usually awkward or unusual that I didn't know what I was supposed to be feeling throughout it. Overall, while the actors and actresses themselves did their part well, there's nothing you can do if the character is poorly developed alongside poor editing.
Was this review helpful to you?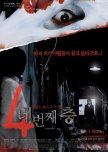 After watching all 4 of the stories, this is the ONLY one worth anyone's time. It has a story that makes sense, and all the actresses and actors play their part well. It doesn't take a brain surgeon to figure the story out and it doesn't have nonsense throughout the entirety (I'm looking at you Dark Forest...). It's also kind of relate-able (setting wise) in comparison to the others. If you're looking for a sort of mystery solving horror then this will satisfy you for a moment. Once you know the story it's not really something to come back to, but it is fun to talk about once you've seen it.
Was this review helpful to you?