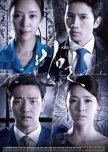 Secret
0 people found this review helpful
All the cast portrayed their roles perfectly, the leads are always amazing , i so love these pair of main leads, soundtrack is heart warming, you can imagine the depths of the characters feelings, so touching..
The acting is good and characters in the storyline are great. Overcoming the the feeling of hatred towards the person you believed have done bad in your life, turning it into something special and bringing deeper relationship between the leads. I so love how the male lead slowly falls inlove despite the anger kept within.
Praise to the writer for the story plot.
Give points to the director which result to good ratings and multiple awards and nominations.
overall ... i love this kdrama...
Was this review helpful to you?