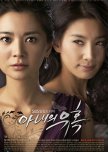 Life Lesson: Do not judge a drama by it's number of episodes lol
Confused whether or not to watch it? Can't decide if it's worth it? Well, you're lucky because I know the answer to all your question. WATCH IT I daresay. You're just restricting yourself because you think these long episodes would be a waste of time. No it isn't! :D If you're in the mood for this kind of dramas then go for it. Try watching it before you make a decision ;))
Honestly tho, I didn't watch all the episode but I 90% watched of them all and it makes you crave for more. DO IT. WAAAAATCH IT. GO FOR IT ;)
Was this review helpful to you?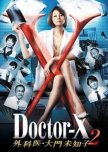 Doctor X was great and Doctor X 2 is greater ;)
Well, I personally didn't think that I would watch a medical drama twice (because of season 2)but it gave me a push to watch it. The plot is amazing and you could see the big improvement which is awesome. I love the actors especially KONDO! He totally gave some spices. Daimond is soooo cool and so is her manager. (I sometimes call him Melon ji san)
Overall it was greatt!
Was this review helpful to you?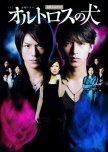 I was randomly watching japanese dramas on youtube when I accidentally saw this one. I heard about it before and skipped it a lot of times thinking It'd be boring.
I was really bored so I tried this one. I got to admit, I was HELL WRONG. I should really stop judging dramas by their plot >___< there was more into it which really made me want to watch it continuously.
A drama that has a lot of "something" inside it and not just "air". Try it. You won't regret it. Well, If you think this is boring then move along and you'll find yourself watching it. I guarantee it.
Was this review helpful to you?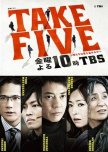 Well, I guess this drama is ... *puts glasses on*
Full of LOVE ;)
If you don't know what I mean ...
then once you watch this you'll know what I mean. So, watch it! lol and no, I'm not talking about love as something sexual kayy?
I sort of accidentally watched the 1st episode but oh boy it got me starving to watch more. I'm actually surprised in every episode cuz whenever I try to guess on the situation, I'm always wrong. (Okayy, maybe not always)
Overall, It's worth your time.
Was this review helpful to you?
I've been into supernatural dramas lately, and I watched this after watching orthros. Well, I LOOOOOVE IT! It gave me so much goosebumps like seriouslyyyy.
You'll learn to love it. The ending was really unexpected so it's up to you to decide whether it's great or not. I actually like it. I never really liked that kind of ending but for this drama I'd give a thumbs up.
Was this review helpful to you?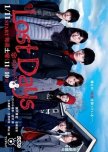 Gave it a try and you'll learn to like it. I finished this drama within a day.
Well, the first episode was good so i gave it a "go" I got hooked so I stayed watching. At first, I only watched this for Renn (Since I got a massive crush on him after re-watching switch girl but this really isn't important so scratch this part of my review lol) I was actually rooting for him even though he seemed like the bad guy of the story. BUT HELL I WAS WRONG. I got really mad at him lol That means the acting was SUPERB! The progress of the story was great. It kept revealing stuff that made me want to watch more. The characters was awesome. Their acting was perf. Anyways I wasn't really satisfied with the ending but I guess that's part of the drama. Thumbs up
Was this review helpful to you?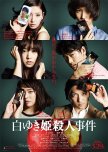 Well, I have a different perspective in this movie. I already guessed who the killer was during the film only because I am a sucker for Suspense and thrillers. As a person who is really keen on solving the conflict of the story, I liked it.
I'm the type of person who would just stop on the middle of a film if it doesn't suit my taste but amazingly as much as I knew she wasn't the killer, I was really interested on how the killer did it. Well that's a shocker. I love how the story showed the different side of each character and how the sequence has been made. It makes you want to know more about what really happened.
I was impress with the music and acting. The actors have done their job well and so was the cinematography. Over-all I'd say its a good film and you should definitely watch it.
Was this review helpful to you?