If you're still experiencing technical difficulties, please report it
here
.
Hello!! Just a few quick(ish) things about me:
I love to do martial arts, for starters! More of my hobbies include doodling, reading, TV watching, writing, and the like. I got into dramas about a year ago, starting with the RuroKen movies (which are awesome and something I strongly recommend, btw). My first drama was probably Bitter Blood. Either that or A Clinic on the Sea. If you asked me my favorite actor, that would probably be Shota Matsuda!!!...Now, on the other hand, if you asked me about my favorite idol, it'd be MatsuJun! I'm a big Arashi fan, and I love to binge watch their variety shows. I'm also a big Johnny's fan, as well! (I just wish more of my friends were the same, but I'm starting to convert them...MWAHAHA! *inserts evil laugh here*) (Also, I have a bit of a character crush on Yamaneko) I'm into Harry Potter right now as well, so I'm probably going to be fanning about that a lot (my favourite character is Snape) :D
I also LOVELOVELOVE to recommend things and to be recommended things! I love new friends, too, so please send me a friend request! (As you can tell, I love a lot of things, lol)
Just a few more crazy bits about me are that I'm learning Japanese, I'm a big Gravity Falls fan, I love the Beatles (when I saw that Jun liked them, too, I nearly cried), my favorite anime is Fullmetal Alchemist, some manga I read are RuroKen, InuYasha, FMA, Non Non Biyori and Monthly Girls' Nozaki-kun, I like to eat, my favorite color is blue, my favourite movie is Prince of Thieves, I can (almost) perfectly perform PPAP, and I love puzzles and mysteries!
You can also find me either at 

matsujunbug or writing/reading some weird fanfiction at AO3 as ElsaSakurai.
Also....I present to you....some of my amazing dorks! XD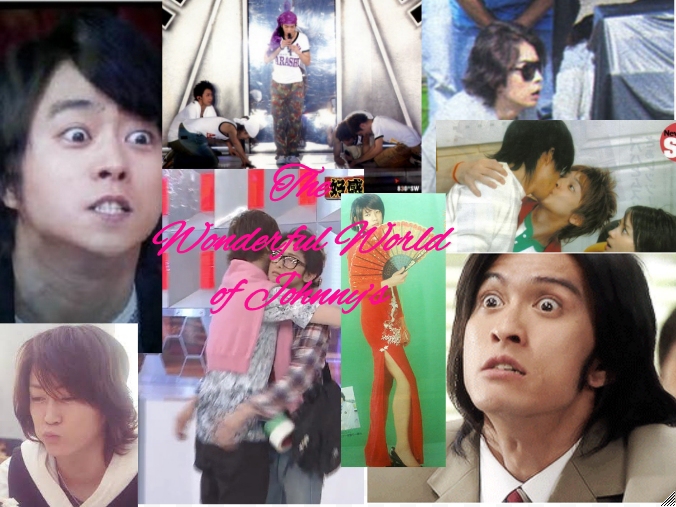 That's it about me, have a nice day! :)
Statistics
16d 14h 52m
ALL TIME
549 episodes, 70 shows
1d 23h 18m
ALL TIME
28 movies
List Updates
Currently watching

Oct 2, 2017

Currently watching

100

/211

Oct 2, 2017

Plan to watch

Jul 19, 2017

Plan to watch

Jul 16, 2017

Plan to watch

Jul 16, 2017