The website is currently undergoing maintenance. Sorry for the inconvenience.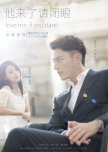 At first, I was excited about this drama because of Wallace Huo, my fav and first crush actor since 100% seniorita. I never thought that this drama will hooked me that much! I was afraid at first, because this drama has something like eerie aura. I guess it's because this is a thriller, crime and little bit but enough romance drama. Lol. But once i started, i couldn't stop to watch it or even skip it! An unusual thing for me to do when i'm watching drama, because even my fav korean drama in 2015 had been skiped for a few times by me. This drama is really that exciting and cool and sweet and amazing and i hope people will consider this to be on their list "most wanted drama what to watch"!!! And i really am feel sad why LMIYD's rating decreased?!?!?!?!?! :( This deserves 9.0 *-* Oh and i'm really curios about the ending. What's the meaning of the last scene???!?!?! After all, this drama is worth to watch! Specially when you love something close to detective's things.
Was this review helpful to you?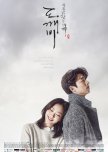 Goblin
2 people found this review helpful
The first time i heard about this drama, i was so excited because i'm in love with Gong Yoo after i watched Train To Busan and i miss Lee Dong Wook so much! At the beginning, i could see that this drama had some potentials to become a famouse one. And then, BOOM. Although this one aired on tv cabel only in Korea, this drama got so much attentions from KDrama lovers. It has highest drama rating on the tvN's history so far.
It was all smooth at the beginning, i really enjoyed it. I thought i would fall for the main leads' relationship, but nope. I fell for the bromance of the Goblin, grim reaper, and deok hwa bromance instead. They're absolutely entertaining and amazing together! Idk maybe it's just me, i don't feel satisfied with the ending. The ending is too contrived and too hasting for me. I was like .... "Wait, what?" "What?" "Uhm okay". But overall, i still like this anyway. Well, not as much as i love Weightlifting Fairy Kim Bok Joo since the story is more relatable, rational, and perfectly ended.
The soundtracks are amazing! Altough not all of them are my favourites, but i can say that the soundtracks sound very different with another Korean Dramas. It's, cool, creepy, gloomy, sad, and sometimes a little bit warm. Altough i love most of them, i couldn't say that the lyrics of them are easily to be remembered. I'm so proud of Sungjae's acting! He shows his acting skill just get better and better! And also, i feel so proud of Lee Dong Wook! Thanks to God he's shining brighter with this drama. Since, in my opinion, he had so many dramas before, but i guess not all of them are enjoyable for some kdrama lovers. Altough, i fall for him since his perfomance in "Hotel King". He was so hot in there, bruh! His wing tattoo on his back was my fav part of him to look at! LMAO. And his chemistry with Lee Da Hee felt so real! Since, Hotel King is the second time he played as the main leads together with Lee Da Hee.
Was this review helpful to you?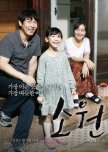 Hope
0 people found this review helpful
This movie keep haunting me specially lately because of the rating. I keep questioning why this movie has such a high rating here. What makes this special anyway?
Then i decided to watch this. And i realised the reasons why.
This movie is such a painful one. Yet, you'll feel a little warm because of the personality of each character. But truly, this movie is a painful one actually. This might look like too painful for me, like this is just another melodrama movie, a fiction one. But if we consider again the events that happen around us nowadays, this one isn't that fiction. Harassment and violence to children is no longer just a fiction, but an event that has now become reality in today's society. This movie is really breaking my heart. I cried, i cursed, i pray, i cried, i cursed, i pray, and so on.
If i were Im So Won i won't be that strong. I would broken inside and outside immediately. It would be hard for me to recover. And also if i were her parent. I don't know if i can even think clearly. It would be hard for me thinking that killing is a crime if what happened to So Won also happened to my dear, my lovely, future daughter. (This sounds weird because i still a teenager. But, during this film I always pray one day this will not happen again in the real world, especially to my beloved)
There are so many good things, or things that can be learned from this movie. While, i can't decide what bad things from this movie. So, just watch this and found out by yourself what happen here and what things that you can learn from here.
Was this review helpful to you?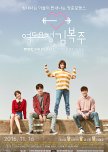 10 out of 10!
WHY?
First time out, I was not expecting anything. Very. I just think, 'let's give this a try because it was new. " Then I saw this. The first episode went smoothly, and tbh at that time, I did not get the hype, yet. But this is addictive, you know? I continued to watch it every week since it first comes out. Then, BOOM !! EVERYTHING IS BEAUTIFUL HERE. I PROMISE.
THE CHEMISTRY? (Checked)
THE FRIENDSHIP? (Checked)
FAMILY RELATIONSHIPS? (Checked)
OTHER RELATED CHARACTERS? (Checked)
MUSIC? ? (Checked) My favorite is -> From Now On - Kim Seung Min
I cried when it was over. Not the one "literally" kind of cry. But the real one. The One You have, when you watch something beautiful. It ended well bruuh!
Was this review helpful to you?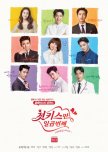 What can i say? I guess most people want to be this girl. Who doesn't want to be like her who surrounded by handsome men? Well, our lovely ones. Our bias! The first time there was announcement about this drama, i immediately predicted about the story line. This is not much different from what I had predicted, but also not exactly like what I predicted. So, i still like this one anyway.
Was this review helpful to you?