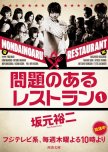 I don't usually watch many dramas like this i.e ones that are about friendship and not romance or food but I have to say this drama went through the motions of everything equally,each character grew and developed,the music was simply amazing and the cameo of Pamyu was just the cherry on the cake.
These women are bonded together in a way that makes you as a viewer intrigued,it goes beyond simply being connected through Tanaka Tamako as we find out in the first episode.Each woman has her own struggles and pain which is uncovered and healed somewhat through the comfort of their friendship with each other.They are united in their struggle against what I think all women struggle with,the male hierarchy in the world.They fight against this to succeed but its not a fame thing its more humble,they simply want to produce nice food that warms people.
And in the end I began to realise I didn't want this to a romance because that would simply ruin a good show and break such a beautiful friendship between 7 women..
Ken Yasuda's performance for me was just the best.. as well as Yoko Maki,I couldnt stop thinking about her performance afterwards.I cried when she cried and laughed when she laughed.She is a superb actress
Was this review helpful to you?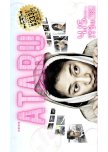 ATARU
2 people found this review helpful
Ok so I'm not a major fan of this genre because tbh once you've seen too many of them it can become repetitive and predictable but this drama is completely different...
the mystery is held in the way Ataru gives only tidbits of the case,it keeps you intrigued and you find yourself with the two detectives asking the same thing,what does he mean by that?alongside that there is the mystery of the main characters,we have Ataru who is a savant with an almost superhuman ability to connect things where the normal person wouldnt, the female lead who is haunted and has one case where it may be unsolvable.
we get a sense of their vulnerability and hardships but its unbearable,its acute while the humour element is slapstick...I cant remember how many times I laughed at their silliness.
The miscommunication between the three lends itself to very funny scenes especially Ataru's use of English
at the heart of it the core point of the show is to show how everyone has their own special ability,tic or nuance whereby it can be seen as a nuisance or useful
Was this review helpful to you?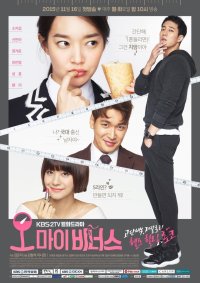 These are two of my favourite actors so I of course had to watch...I like the way each character is sassy and assertive not naive like I have seen in alot of kshows...
the struggle of losing weight dieting and a lifelong ilness have really touched home for me with Shin Minah's character because I myself have the same ilness and thus have a love/hate relationship with food...I love eating and I hate the idea of having a slow metabolism that prevents me from eating too much...
as i watch her grow and learn with it I feel like im watching my own life play out on screen so I hope she portrays it well and keeps up the good work...
As for So Ji Sub and the surrounding characters they are superb as always..especially mr 'ma'am'...he is adorable
the whole subplot involving the ex and old schoolfriend is unnecessary however and detracts from the overall story so I just skip those parts cause I think its unnecessary
this is one show I am confident I will watch till the very last episode which will be a while for me....:-)
Was this review helpful to you?