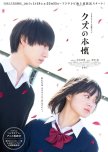 This drama is very complicated in every aspect. It caught me off guard because it's too heavy for a high school drama compared to the high school korean dramas I have watched. Nevertheless, I like it because it brings focus to sensitive issues that adults consider trivial--such as dealing with the first love. Adults usually trivialize the feeling of loneliness of an unrequited first love but this j-drama reminds the viewers the uncertainty and awkwardness of first love. More than the love line, this drama shows the youth a great lesson about finding yourself first before anything and that it's okay not to have your life figured out yet.
Was this review helpful to you?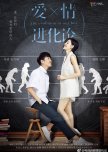 This is your usual best friend drama but I love how the characters complement each other so well. The woman is independent and successful--more successful than her male counterpart yet it wasn't really a huge issue. The drama also shows flashbacks of their high school life and how they got close exactly. I'm in love with the female character because she's open-minded and a feminist icon. She doesn't claim to be strong in every aspect and relies on her best friend emotionally. On the other hand, the man is responsible and patient. His masculinity isn't fragile so he doesn't mind that the woman is more successful than he is and instead cheers on her. I love how the drama emphasized the main characters' growth emotionally individually and as a couple.
Was this review helpful to you?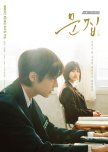 I like this drama because of its youthfulness. It embodies a period in a person's teenage life when s/he feels like everything and everyone is just against her/him. The characters are young and the main character is relatable. She knows that because she's young, people tend to trivialize her pain. I love how the characters found solace in each other but also paved their individual ways. I like how realistic it is and how in the end, it just leaves the feeling of acceptance and nostalgia. It left the thought that happiness can mean different things and be found in different ways.
Was this review helpful to you?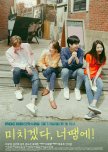 This drama is heartwarmingly honest--the kind of honesty that exposes the characters' flaws, strengths, and fears. I watched this without expectations since I'm not familiar with the leads but this is one of the best short dramas I've seen. The plot is basic but the way it was delivered and the minor details made it wonderful. In the four episodes, they managed to show the back story and the progress without making it seem rushed and packed. 4 episodes were enough to show the characters' development and the flow of the plot was smooth.
Was this review helpful to you?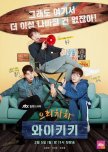 This is one of the best romantic-comedy dramas I've seen. Every episode is hilarious but at the same time, it touches the issues people in their 20s face with a positive outlook. I love how the characters are individually weird and yet, they're all passionate with their dreams. The characters get themselves in messy situations a lot but I love how they got each other's back. This show also portrays the struggles of the people in their 20s and how they're all still trying to find their place in the world. They all know it's gonna be tough but they never stop doing little things to get closer to their dream and it's admirable. This is a feel-good series I recommend.
Was this review helpful to you?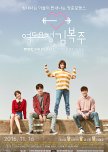 I personally like this drama because it's heartwarming and light yet it shows the struggles of the youth in their 20s. It was able to depict the uncertainties and troubles that young people go through. It lightly touched heavy issues and addressed them properly. Maybe because it's a college drama that it shows the brighter side of things even through difficulties. I also like how the characters resolve the issues immediately instead of the usual kdrama complications which just drag the drama. Sung Kyung and Joo Hyuk have always had a strong chemistry since they were models and their closeness can be seen. The supporting characters were played out by the cast well. I like how all the characters rely on one another. I didn't expect Joo Hyuk to do good in terms of acting but he surprised me especially in the scene wherein he cried. Even his gestures and eyes were acting. I'll definitely recommend it to anyone who wants a lighthearted drama.
Was this review helpful to you?