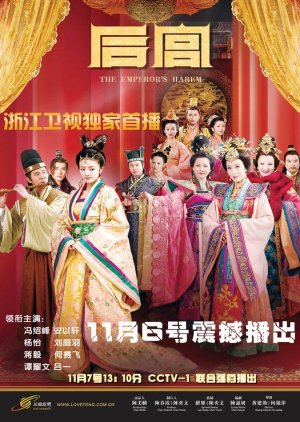 This was an average drama, plotwise its about the conflict in the emperor's harem, nothing out of the ordinary chinese palace dramas. To be honest, this drama does not have an obvious main male and female lead. The drama is about various main leads and can sometimes be a little draggy. If you like watching the fight between various consorts in the harem, its worth a watch. Otherwise, if you are looking for a strong romance plot like me, this will disappoint you. I never found myself strongly shipping any two leads.

The drama had good music though. I especially loved the ending song and the music by traditional instruments in the drama as two of the female leads worked in the music department of the harem.

The cast was fairly okay, I never really felt their chemistry but I know they're great actors as I've watched their other dramas.

Give this a try if you're into the palace conflicts and drama. You might consider skipping this if you want a memorable romance, check out other stuff like princess weiyoung, legend of dugu or prince of lan ling instead.
Was this review helpful to you?