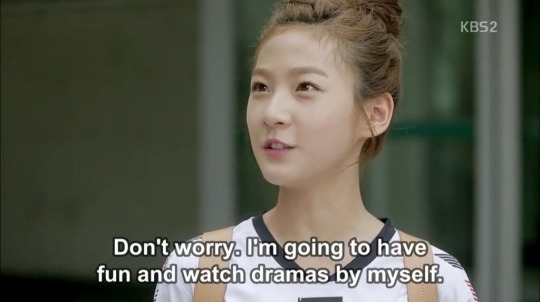 Tumblr ○ Twitter ○ MyAnimeList ○ Goodreads ○ Letterboxd ○ TvShowTime
Completed in 2018
Mask • The Boy Next Door
Completed in 2017
Goong • 7 First Kisses • Oh My Ghost • Weightlifting Fairy Kim Bok Joo • Star of the Universe • Pinocchio • Goblin • Legend of the Blue Sea • The Mystic Nine • My Secret Romance • Queen of the Ring • Fight My Way • Shopping King Louis • Splash Splash Love • You Are Closer Than I Think • While You Were Sleeping • Because This Is My First Life • Go Back Couple
Completed in 2016
Angel Eyes • Madame Antoine • Descendants of the Sun • Imaginary Cat • Switch Girl • Temptation of Wife • Boys Over Flowers • Mirror of the Witch • She Was Pretty • Moon Lovers: Scarlet Heart Ryeo • Choco Bank • You Who Came from the Stars • Positive Physique • Reply 1997
Completed in 2015
Personal Taste • Secret Garden • We Broke Up • Coffee Prince • EXO Next Door • Scholar Who Walks the Night • I Am Sam • The Secret Message
Completed in 2014
The Heirs • Emergency Couple

Chinese - Japanese - Korean
━━━━━━━━━━━━━━━
Drama Recommendation System
10 - perfect, splendid, excellent, my favorites. will recommend it to anyone until they watch it.
9 to 9.5 - amazing, great. minor issues but still wonderful.
8 to 8.5 - good. some problems here and there, but overall pretty nice.
7.5 - average, satisfactory. chemistry, plot, acting in general were unimpressive. worth it if you don't have anything else to watch. 
anything below that, I don't recommend
Statistics
84d 10h 35m
ALL TIME
1,863 episodes, 84 shows
2d 3h 49m
ALL TIME
30 movies
List Updates
Currently watching

12

/16

11 hours ago

Currently watching

31

/31

3 days ago

Currently watching

389

/400

5 days ago

Currently watching

213

/220

5 days ago