I really enjoyed the concept of this show. It reminded me a lot of Side By Side With You on many occasions. Though Our Glamorous Time was not as intense as Side By Side With You. I really enjoyed that there were no obnoxious love triangles.
The beginning and end of this show feel disconnected. The first half of this show was almost entirely focused on Lin Qian as the main character, but the at some point it felt like her story line became second to all the other story lines they tried to introduce with many of the secondary, and even tertiary, characters. The second half og the drama felt like a handful of smaller story lines with no common direction. Story wise I think that it started strongly. Part of the initial story kind of surrounded Lin Qian trying to figure out who saved her. I actually think that this issue, among other initial incidents, was resolved too soon, causing the rest of the episodes to kind of branch off into less interesting stories. I also feel the issue of Li Zhi Cheng's brother was glossed over a little bit. Like, it could have been a little bit more prominent and deeper than it was.
I did enjoy the fact that this drama avoided a few overused tropes. -There were no extenuating love triangles. -No extremely overbearing parents (mostly, Li Zhi Cheng's father could be a little much sometimes but in more reasonable ways.) - I really loved Lin Qian's relationship with her brother. He is super protective of her. Despite having his own opinions of what would be best for Lin Qian's life, he is generally accepting and respective of her own decisions. They argue and butt heads but just about always make up.
The best part of this show: there are a lot of of fluffy romantic scenes between main and secondary characters respectively. Many of the characters have really great chemistry.
There are two characters towards the end of the show that show up a lot that are not Chinese. I am pretty sure that, like most Chinese shows, this show was dubbed over. But I really have to give it to the two actors and who ever did their voice dubs because I hardly found times were the voices and the movements on their faces did not match. They did a really good job. The voices also fit the characters nicely.
Was this review helpful to you?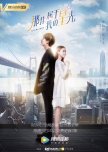 I don't think that Starlight is anything particularly new or spectacular. It's a good and cute short drama that is good a a filler watch. It's not bad though, just not particularly extraordinary.
Without giving any spoilers, I wish they had explored some aspects of the story line a little bitter deeper. And I wish it was a bit more consistent. Like the female lead is supposed to be some math wiz but she works as an assistant for some actor after she lost her accounting job, but like at the end she doesn't try to go back to an accounting job or anything of the sort. It hardly gets mentioned again. And despite her being a book smart character she's really has no common sense. That's not the only aspect of the story I wish they explained more or was more consistent with, there's a brother (without specifying further as to avoid spoilers)I wish they had played that up a little bit more, it felt like they used this part when they couldn't think of anything else to further the story.
Though, the romance aspect is cute and fluffy as expected! So that's good.
Was this review helpful to you?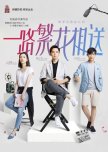 It has been a little while since I have seen this drama but I saw that no one ha reviewed it so here i am.
_-I understand why a lot of people don't like parts of this drama. There is a lot of back and forth between the leads, but I also have seen this in a lot of other dramas and I feel like it's a little understandable because like Xin Chen loved him and he hurt her deeply, so i feel like its kinda understandable? There's something towards the end that felt like it came out of left field and was totally unnecessary, I wished the end was better, but i don't think its a deal breaker. I think the dialogue could have been written better. A lot of people complain about the pacing but I personally feel that the pacing was good with 30 episode, it just contributed to the overall emotion of the drama.
+Memories of Love was beautiful, emotional, and carried so many forms of love in such a condensed space. When i finished I felted inspired yet exhausted. There is something about this show i fell in love with that i can't quite put my finger on. Memories of Love moves from the past to the present and does a good job at showing how the leads have changed from youth to adulthood. The back and forth between past and present, I feel, was a good way to slowly reveal the back stories of our characters. I also love the coloring and the lighting that is in Memories of Love, the overall aesthetic of the show just fits the story and adds to the emotions so well.
+My absolute favorite part of this drama was the relationship between Xin Chen and her uncle Xin Kai Yu. It was beautiful and heartfelt and heartbreaking. In the parts of the story that fell a little flat i kept watching for Xin Kai Yu. It was heartbreaking and well portrayed. It made you reflect on life and the choices we make with the time we have. That song, 500 Miles, will forever be in my heart (but like I haven't been able to track down the version used in this, so if anyone finds holla at me please and thank).
Was this review helpful to you?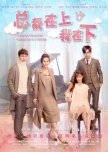 I have been wanting to watch this since I heard about it despite many negative review, but I struggled to find it for a long time and forgot about it for awhile. I can across it again and sill wanted to see for myself. There's something about a damaged male lead that can attract me to a drama despite many very poor reviews about it XD.
It wasn't a great drama by any means. There are many dramas that I would recommend before this one. However I still liked it. I still enjoyed it. It is very sort and the story sometimes doesn't make sense, but I knew well enough before I started watching it that it wouldn't, so I adjusted my expectations. However, I don't think it as as bad as I taught it was gong to be, there are definitely worse.
Is this a portrayal of a very toxic relationship,in the context of the real world: absolutely. However in the context of a fictional drama I think it is fine to step over the line a bit sometimes, because and I can tell the difference between an extremely dramatic and fiction story that is a show, such as this one, and real life. And, like, I have seen worse in other dramas???? And I have heard about even worse than I have seen.
Story wise, I think there is a lot that needs to be taken with a grain of salt. There were times that the pacing of the show felt off, but it was 10 episodes and most Chinese shows seem to be at an average of 45-50 give or take. Ina traditional Chinese show, that is 50 episodes, there is a bunch of conflicts and resolutions, instead of just one big one like many shorter shows (like Korean dramas) do for, the most part. But this show felt like a 50 ep show squished into a 10 ep show so it felt rushed sometimes. I feel like the show wold have benefited from removing a few o the conflicts and just sticking with one or two. By keeping them all, the episodes felt a little disconnected. I felt like one of those forum games where people comment the next sentence of a story, but the people didn't read the parts written before their part XD does that make sense?? lol.
Anyways, I enjoyed the drama, although it is not necessarily good. I think that i just really like damaged male leads and my that like for them may be clouding my better judgement, lol ?_?
Was this review helpful to you?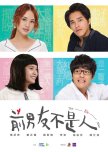 I was initially excited to watch this show because it seems like a really cool concept. I am, however very disappointing. It seemed like the writers started in an ok direction but then never really knew what to do. There are so many aspects of this drama that i feel should have explored more or better. They only used certain plot points when convenient and because of this there is no consistency. Many of the main plot points are flimsy and leave you thinking "Wait, are you serious? That's it? That's the best you could come up with?". The last episode of this drama is the best example of everything previously mentioned. Also, there is a lot of voice overs done that i think are intended to show character growth and reflections, but it's more of a poor attempt to make the show seem more deep than the actual story is written. Most of the story is Li Qin Ai (Female lead) going back and forth with herself about "do i like him or do i not", but in the most boring ways.
Overall, i don't think this is that great of a drama, i have definitely seen better. But, like, if you have some spare time and nothing better to do, then i guess watch it.
Was this review helpful to you?
There is nothing inherently special about Art In Love that i have not seen in other Chinese dramas before. Here To Heart, Memories Of Love, My Sunshine, and Where The Lost Ones Go all have the same premise: the leads fall in love but for one reason or another one of them has to go away and ends up hurting the other, time passes, they meet again and butt heads. Art in Love also doesn't seem to know where to put its focus, there was too many conflicts and resolutions that it ended up becoming a little draggy, it felt unnecessary and it could have been better if they picked a few of them and explored them a little more.
What I enjoyed most, however, was that the female lead, Li Chen Yin grew from college to adulthood. In college she was naive and overly bubbly who would only put her foot down occasionally, but in her adulthood she was more mature and stood her ground more often. I think that actress Adi Kan did this really well.
I think that the lead actors did a good job. In many Chinese dramas i find that they rely mostly in telling the audience what the characters are feeling rather than showing us, but in Art In Love,on many occasions, they focused on the expressions of the main characters rather than having them say something and i think that those expressions conveyed the feeling better than be told about them. George Hu's micro expressions are amazing, by the way. And Adi Kan did a really good job as well.
I didn't take too much notice of the music but i know that George Hu sang at least one of them and i loved it.
Was this review helpful to you?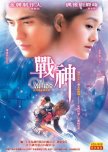 MARS
0 people found this review helpful
MARS sets the bar for what a good drama is
WOW! I think MARS really sets the bar of what is considered a good drama. I'm not entirely sure what I was expecting from MARS before going into it but I must say that it has blown me away. I was surprised at how amazing this drama was, especially being from 2004. I think I generally have a little bit if bias towards any drama in generally made before 2010, especially ones from Taiwan because they generally don't match up to the overall quality of Chinese or Korean dramas. I think what really sets this drama apart from so many others is that is isn't cheesy, its not too far-fetched, it feels very real and I think it speaks to the human experience.
MARS is a poignant love story about two college kids who try to move pasts their own past sufferings and trauma together. It tackles subjects like mental illness, suicide, and rape. I have never seen or heard of another drama that portrays those dark subjects in such a skillful and respectfully done way. I love that there are some minor love triangles going on they are NEVER the main focus of the overarching story-line, nor are they as malicious as other dramas. Also, in many dramas, I feel there is never any character growth, but wow I think every single character has some sort of major character development/ growth.
I think as well, that the actors did such an amazing job. Never did I feel like I was watching someone acting, it all felt real, I also attribute this to the pacing of the story. Hsu Barbie, Chou Vic especially did amazing jobs portraying such deep and complex characters.
Overall, I think this drama has and will continue to age well. The topics in this MARS will always be relevant and relatable to everyone in one way or another. I think there is a little bit of something for everyone to be able to relate to in this drama.
Was this review helpful to you?