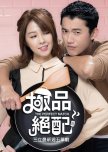 Ah... Where do I begin? The fact that I couldn't agree more with people that said this drama is better off at the 17 episode. They should've done it nicely at episode 17, but they just decided to drag us more into a deeper hole making this drama becoming more boring and draggy.
I actually like the drama. Ivy Shao and Chris Wu chemistry is not too bad. But I still prefer Ivy Shao and Marcus Chang in Back To 1989 (to you guys who never watch this, please, watch it NOW). The beginning started off nicely, and how I love love LOVE Xiao Bin so much. He was like the LIGHT of this drama. He's funny, cute, and the fact he's so loyal, LOVED HIM!
For Chris Wu fans, I think despite the draggy story, you can watch this for his passionate kiss (damn that kiss tho), his sincere smile, his funny and cute act. And the fact Ivy Shao is so pretty and charming as usual.
I also love the fact that the villain in this drama is not very annoying. All of their acts turned out is for someone's sake or someone's goodness make it all of their actions are very reasonable.
Overall, to me they should've just stayed at their cooking theme instead of moving into rich people stuff that to me is soooo cliche. Do I still recommend you to watch it? Yes. Despite of the draggy story and cliches, if you love Chris Wu or Ivy Shao, you'll definitely give this a try. This drama also gave me lots of butterflies, and some tears too, and the fact it's so funny and so entertaining. So, if you need a light funny and cute dramas then maybe this is yours.
Will I rewatch this? Maybe I'll watch the first part. I surely very love the first part of the story where the couple first met and how they interact with each other, lovable!
Was this review helpful to you?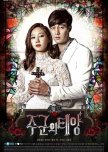 Seriously a worth to watch drama series! I very recommend you guys to watch this drama. I love this drama because of the love story. It has its own problem and how they pull and push is just so lovable which makes me love the drama more. So Ji Sub is verrryyy cool and yet so funny in his own way that make this drama so good. I also cried a lot fyi. After the sad scene, everytime I heard Hyorin's song Crazy of You (her voice is just sooooooo good making me feel more sad) all I wanna do is just cry and cry :(
This drama only makes me want to see more and more. I can't stop watch it everyday. So if you guys searching for a really good, funny, and romantic drama with good ost, here is your drama :D
Was this review helpful to you?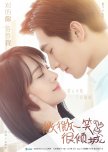 Love O2O
0 people found this review helpful
I actually can't stand dramas with more than 20 episodes. I tend to get bored and dropped drama very often. But then the popularity of this drama is rising and rising so it's really grab my attention. I don't even think I would love it. I don't know the actors, I don't know anything about it. But yeah I ran out of K-Dramas so I think what the hell let's just watch it!
Overall, I think the story is cute and simple. Like others romantic-comedy drama, this one is light. The story follows the leads' life and surprisingly it didn't make me bored at all! But it would be perfect if the ending is something bigger not just an ordinary ending. Same with Boss & Me, the ending is meh, but okay and good. Maybe they followed the novel ending, so idk, I didn't read the novel.
My only complaint is the one who played Wei Wei. I know she's beautiful, and her acting is okay. But sometimes I feel like lack of emotion, and sometimes she's just not totally deliver it. But well, I don't even know her. I never watched her in other dramas. But I still like it.
Was this review helpful to you?