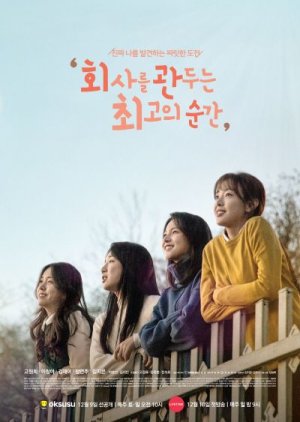 This was a short and different drama from anything out there these last few years. In simple words it was real. If you unemployed, looking for work or you are working at a place that you don't like or you have quit your job or maybe just thinking about quitting. I guarantee that you will find something that you will be able to relate to in this drama. As this drama follows 4 young women at the start of their careers and the ups and down's of that. The hardship, the struggles, those following their dreams and others discovering themselves. I enjoyed it a lot and I found myself relating to the girls stories as well.

Story - I felt the story was realistic, very accurate and I feel as though a lot of young people who finished University can relate to this.

Acting/Cast - All the actresses played their roles exceptionally. I can't fault anyone.

Music- Music was good. Matched the scenes.

Rewatch Value - Yes.

Overall - I enjoyed it because I could relate to it a lot but if you are looking for a romance filled drama then probably this isn't for you.
Was this review helpful to you?