Annyeong!
 Ranya | 25 | Tunisian | Living in Germany | INFP-T | Majoring in Business Law
Genres I like most:
Historical, Slice of Life, Friendship, Revenge, Melodrama, Mystery, Psychological, Thriller, Suspense
Genres I tend to avoid most:  
Horror, Zombies, Vampire, Western, Animals, Medical, Tokusatsu




A bit obsessed with...
                    

 Yoo Ah In ♡                                                                                   Ji Chang Wook ♡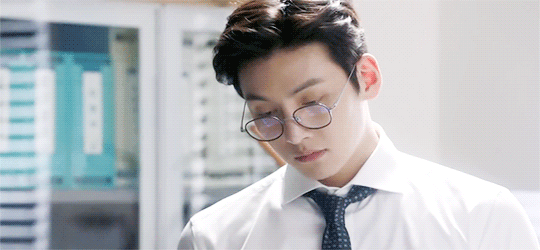 Current favorite pairing...
Gang Doo x Moon Soo (Just Between Lovers)
❤


Some of my favorite quotes...
"Within each person's heart is a dark basement. If ignored and only observed, the darkness thickens. You must summon your courage to go down and turn on the light. If you're scared to go alone, you can hold someone's hand"
- Kill Me Heal Me                   
"While waiting for the day when everything would be okay. I realized that that day would never come. Don't force things to happen and lust let them be. Don't worry. Sad and painful things are always near us. We have to accept it"  
- Just Between Lovers
 "Words are born from people's mouth and die in their ears. But some words never die. Instead, they go into people's hearts and survive"                              
- Because This is My First Life
Favorite bands...
★
BTS    
★
Big Bang


★
B.A.P                   
★
 Epik High












Rating system
My ratings are mostly subjective. Based on my personal enjoyment and lasting impression.
10 Perfect - Nothing could've been added. I absolutely loved it.
9.5-9.0 Excellent - Only very minor flaws. I enjoyed it thoroughly.
8.5-8.0 Great - Some downfalls but overall I liked it a lot.
7.5-7 Good - Quite a few issues. An entertaining watch tho.
6.5 -6.0 Ok - It was a bit boring  or lacked much substance.
5.5-5 Average - Nothing special and cliched. I might have skipped a lot.
4.5-4 Below Average - Only recommended based on acting and cast. 
3.5-3 Bad - This was a huge mess. Just a small part was good.
2.5-2 Terrible - Extremely awful. A waste of time.
1 .5-1.0 Horrible - Absolutely unwatchable. Stay away!
Statistics
132d 14h 13m
ALL TIME
3,236 episodes, 202 shows
3d 8h 45m
ALL TIME
41 movies
List Updates