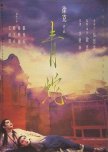 First of all, please don't let the ratings for this movie make you hesitate to watch it. Green Snake has a very different type of story setup than what you see in a usual movie.
Some of the over the top acting can put some people off which is understandable but I believe that just adds more of the historical feel to this type of ancient folklore story. This movie's setting is all taken place in a fictional setting with myths and folklore embedded in it and this type of acting, to me, is meant to bring out more of the historical feeling to these ancient folklore characters. The overly theatrical acting in this movie was so unique to witness and I loved it.
The cinematography and music really exemplify the ancient folklore setting that the movie is trying to portray. I really felt like I was in a mythical world while watching this movie. The ambiance of every scene was incredible. The beautiful traditional Chinese music just adds more of the historical feel this movie has.
This movie talks about ethics and morals by giving us human characters and demons communicating with other interchangeably. You start to see the deeper picture of our own morals in the world of what we consider right and wrong. Another strong theme implemented in this movie is love. The main characters go through a big trial one after another just to go through this journey of experiencing love. In the end, you realize how the humans and demons in this movie think about their own values with what is ethically right or wrong along with the idea of what love actually is. Every character has their own purpose in the beginning and seeing all their lives intertwine with each other will open your mind more about the world we live in.
Overall, I highly recommend this movie to anyone looking to be introduced to a movie with ancient Chinese folklore. This movie may be old and very aberrant than your typical movie but it's truly a jewel that's still hidden and deserves to be seen more.
Was this review helpful to you?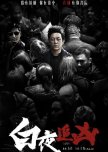 I think the main factors that didn't really make me enjoy this drama were the directing, acting, and writing of this drama.
Just a heads up, this drama is hard to find elsewhere on drama streaming sites these days, but it is on Netflix if you want to watch it.
Directing: I couldn't stay interested throughout most of this drama due to how lackluster most of the directing is for this drama. It wasn't the type of cinematography to really keep me captivated on the characters and for the story happening. Successful directing is where the director can make the audience feel the impact of the action and words the characters are conveying, but I couldn't feel that effect. I think the reason to why this directing turned out to be a bit unsuccessful is because the director didn't try to really capture the emotions for most of the characters at all? Like I didn't get to really feel the emotions of a character that is being portrayed on the screen the majority of the time, which led me to feel that none of the characters really stood out to me. Instead, most of what is being portrayed in this show is just the action. The action sequences in this drama are definitely top notch and deserve a 10/10 from me. But the directing for the whole show, overall, needs improvement.
Acting: This drama could have been so much better to its fullest potential if the acting was more POWERFUL. I have no idea why the director decided it was a good idea that most of the dialogue the characters spoke in this show would be so soft-spoken and calm when a lot of the dialogue could have been expressed in a more dynamic manner. A lot of characters that could have gotten a lot of amazing character development ended up not getting it. This story focused too much on Guan Hongfeng and his twin brother for a span of 32 episodes. 32 episodes aren't short for a series at all, and I believe a lot of the episodes could have progressed more on Zhou Shutong, that ended up being in the dark light of this show, where she's not able to become a fully distinguished cop with her abilities and was basically overlooked. The acting of this cast was decent in general.
Writing: "Genres: Suspense, Mystery, Detective, Investigation" The story gives us some good mystery, where there are crime cases with questions left unsolved that keeps us guessing. For suspense? ...This was not a good suspense drama to me. The writing did not make me feel a lot of the suspense that this drama intended to do due to how poorly executed it was. I did feel suspense for some of the action scenes in the drama but most of the suspense could have been more thrilling if the directing was a lot better. There is definitely a lot of detective and investigation work going on throughout the whole show, as the story involves crime cases and the detectives in this show try to find clues to solve the mysteries being handed to them.
Conclusively, this is a drama that's great to watch if you're looking for some kickass action scenes and good puzzling mysteries. However, I am not coming back for the second season, as I feel no interest for any of the characters in this series, where none of them really left a powerful impression on me and the cast is a vital part of a drama to see if I will like the drama or not.
Was this review helpful to you?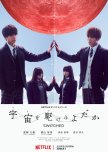 Switched
0 people found this review helpful
This is a very good drama if you're looking for a show giving you some awesome plot twists and moments that will have you smiling on your screen from some touching scenes even if it does include painful and sorrowful moments throughout the show.
The drama really did a good job emphasizing the theme of how superficiality is so apparent in our society today. Your appearance is the first thing people judge you by in our society, and this drama really exemplifies that theme with Umine and Ayumi, both two separate characters, treated with a huge disparity by their appearance.
However, throughout the show, Umine is shown to have an ugly personality when she's already in the losing side in the first episode and Ayumi is shown to have a beautiful personality to fit her beautiful appearance is already very boring to me. This drama just tried to make Umine be in the back of the spotlight that Ayumi is dominating. Even when Umine and Ayume get switched into each other's bodies, it's still obvious Ayumi is being treated better than Umine because Ayumi is already known to be beautiful before this switch happened. Umine, even in the beautiful Ayumi's body, still gets looked over because she's not considered the real Ayumi. Therefore, this show still strongly harbors superficiality in their plot by making Ayumi get the better treatment than Umine, even when their bodies are switched, which is not helping the drama on proving how wrong superficiality is.
It was interesting how this drama made a story about how it feels like for someone wishing they were someone else because the person they wish to live a life as is perceived as having something they don't by the person filled with jealousy. The story shows that no matter how selfish some of Umine's actions were, you still feel some compassion for Umine from all the struggles she has faced just because of her appearance and that she didn't act completely out of selfishness, but also sorrow. The ending proved to us a lesson that no matter how much you wish you were someone else, in the end, you should still always be proud of the life you live because your life is completely unique from everyone else in this world and no one else can replace you no matter how hard they tried, except you, yourself.
Anyway, this drama has passable acting and good fitting music to go along with the story. The directing was not bad at all and captured the right feelings for most of the moments and emotions the characters enacted in this drama to really give us the full impact of some important scenes happening. It's a great drama to watch if you have some spare time to learn about how severe our society can sometimes really place importance on looks and how far concern someone has for outer beauty can drive them to accomplish what they are actually capable of.
Was this review helpful to you?