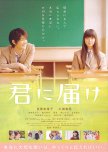 For a movie I think this came out well. I never read the manga but watched the anime and the movie used a lot of the main, important parts I believe.
I loved the cast. Though I'm not a big fan of Mikako Tabe, I think she played Sawako well. And i may be biased with Miura Haruma, but I love him in almost every drama/movie he's in. The supporting cast was also great.
Maybe this would've been better as a 8,9 or 10 episode drama but for what it is, i think it was a great movie and i rewatch it all the time
Was this review helpful to you?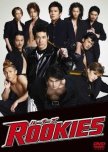 ROOKIES
14 people found this review helpful
I'm a little biased when it comes to sport movies, especially baseball ones. One of the main reasons why i decided to watch it. Ive seen other baseball dramas and I've always been eh about them..
but this one was great. i absolutely loved it. It's more than just a baseball drama. it's about coming together as a team again after all hell breaks loose. It has it's real serious moments but it also has a lot of comedic moments so it balances out well.
I love the cast. they all work well with each other and all play yankees i guess well lol
love the music. GReeeeN always has great songs and kiseki is just simply an amazing song.
would easily recommend this drama to people
Was this review helpful to you?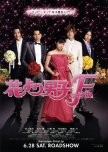 words didn't describe how excited i was for this movie when i first heard about it's making back when HYD2 ended. I may be biased because the Japanese version of Boys Over Flowers is my favorite but this was one of the best Japanese movies I have ever watched (: with a great ending may I add.
The story was well planned out and a fantastic conclusion to the Hana Yori Dango series.
As I did the first and second season, i adore this cast. and Akira also played a sort of villain pretty well. Matsumoto Jun's chemistry with Inoue Mao is incredible and they have always been my favorite drama couple. The way they act with each other..it just makes me so happy!
the soundtrack to this movie is also great. love love love Arashi's song One Love.
I'm still sad that this series is complete but it's also nice to come back to this movie, you can't help but smile at the end (:
Was this review helpful to you?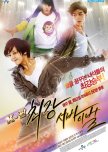 Oh how i wish this drama was 16 episodes instead of 14. i'm betting the ending would've been SO much better and not as rushed, my score definitely would be different.
But other than that, i actually enjoyed this drama! It reminded me a lot of You're Beautiful but after a while it didn't. I loved the cast. The main characters seemed to have ok chemistry and they were cute together but some things could've been better if anyone catches my drift :P
i liked the music they used/made. it was catchy and fun to listen to.
if the ending wasn't s bad i'd probably watch it again
Was this review helpful to you?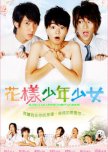 I first saw this drama a year before the Japanese version came out and was excited since i was at the time reading the manga. I love this version so much (: (also love the Japanese one just as much) this version went more with the manga than the other versions. It added scenes that was only in the manga and i absolutely loved that.
the cast was great. Wu Zun as Quan was a great choice, i loved his character was more gentle and approachable in this version. Ella as Rui Xi was just perfect. she is too funny and people may say she's overacting but at least she makes it funny. and Jiro as Xiu Yu wasn't bad either. he added a lot of funny moments and may have overacted, but that just seems like Nakatsu character.
i loved loved loved the music. the opening song by S.H.E is still played on my iPod today even 6 years later (:
and yeah, the ending wasn't the greatest but I've seen much, MUCH worse. but back when i first saw it i probably didn't even care lol but i can see why a lot of people hated it.
Was this review helpful to you?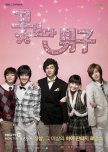 I watched the other 2 versions before i watched this and was so excited for it to come out...but when it did i was extremely disappointed. They changed too much from the manga/anime and i couldn't get used to it. i respect the fact that korea likes to be different when adapting a drama but most of the time it never works out in their favor.
I hated how this show dragged on and on and on .___. i got bored. but kept watching hoping that ever episode after would be better..
the cast. oh the cast. really bad in my opinion. they didn't pick people who had chemistry and it showed. i was more interested in sojiro and yuki's (idr the korean names) relationship than jandi and gyo jun po(?).
most of the people that "loved" this drama are the ones that have never watched any other drama/version. if i were one of them i might've loved this drama :/
Was this review helpful to you?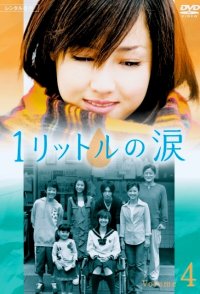 Oh how does someone describe a drama like this without getting sad. This was the very first emotional drama i ever watched and i must say, i have never cried so much during a drama.
this drama was based off a true story, which makes it sadder when you realize it, and considering they only made 11 episodes, they fit quite a lot and still made it an excellent drama.
the cast was p e r f e c t i o n ! Erika played Aya amazingly while Nishikido Ryo played his supporting role well. (his crying scenes made me BAWL) the family was also great and same with the others that had small roles. the music was also just perfect. the songs put you into a certain mood, it's hard for me to even explain but it makes the drama that more emotional.
i would recommend anyone to watch this. it's very sad but also extremely inspiring. and if you can, read the real diary from Aya (;
Was this review helpful to you?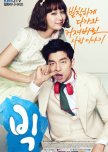 Big
95 people found this review helpful
This drama started off so well. The cast was good and Gong Yoo was great at trying to act like a 18/19 year old while in a 30 year old body.
But after a while the drama started to drag on. I dealt with it because it wasn't as bad as other dramas and continued to watch. And after a few episodes the cliffhangers started to repeat themselves and were very predictable.
The ending...oh god i don't know where to begin. This drama had the potential of having a very good ending, but obviously the Hong sisters didn't know what they were doing and I have never seen an ending so bad. i had big hopes for this drama and was let down big time.
Was this review helpful to you?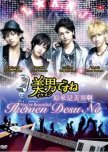 Watched you're beautiful way before Ikemen Desu Ne was even talked about so I gave this a chance, i usually love Japanese dramas more than Korean ones especially if they have the same story, and even though i saw YB first i loved this version a lot more. partly because it was only 11 episode and got right to the point but not in a way that was too fast. (I get tired of Korean dramas easily for dragging on.)
I preferred this Ren & Mio a lot more. the actors chemistry was good and they acted well together. I actually liked them a lot more than the Korean actors.
The music was the same as the Korean version, just in japanese & there was an added song which is probably the best song from both versions.
All in All, it's a good drama. i rewatch it again all the time (:
Was this review helpful to you?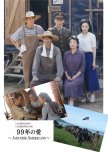 I decided to watch this in May due to the fact that I had to write a research paper about Japanese-American history. Being said, this short tv special was a great inside to what it was like to be Japanese-American from the start of the 20th century. Each episode tells a different story and though it may seem educational it was really extremely interesting. I loved how they showed things that really happened back during World War 2. Gave me an idea of what my family went through back then.
Was this review helpful to you?