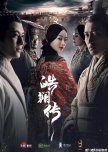 Excellent Acting and Production
This is the true story of the mother of China's First Emperor, Qin Shi Huang. How close this story to the real events happened more than 2,000 years ago is anybody's guess. However, many of the main characters in the story were actual people during that time. Since this is a true story, the "real romance" parts are limited. So if you are a romance buff, you may likely be disappointed.
This drama depicted the arduous journey Hao Lan had gone to survive the various palace politics, scheming, back stabbing, both in the Zhao palace (where she was from) and Qin palace (where she was married to). She helped her son become the King of Qin, who ultimately became the First Emperor of China, unifying the various kingdoms.
The cinematography of this drama is epic, the acting is excellent, and the story is exciting. One can tell that the director and his crew put in a lot of effort into making this drama. Every detail was taken care of. Everything was done in closed to perfection.
I love the color palette of the scenes, especially the costumes, the interior designs and decors, and the gardens. I find myself binge watching a lot. However, having said that, I find the palace politics overwhelming, and at times, I could get pretty exhausted.
This is a serious, no nonsense drama. It can get quite dry for some people who are not into history. For me, I love history and I am especially intrigued by Chinese history.
Was this review helpful to you?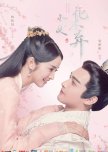 This review may contain spoilers
I started out with a very high rating, like 9.5, for this drama. The story line is simple, cute and endearing. You have a poor little girl rescued time and time again by a masked superhero. The chemistry between the female and male leads is fantastic. The actors, including the supporting ones, are good and beautiful, especially Vin Zhang, who is simply adorable. The whole drama is light-hearted with a lot of endearing and funny moments. It is in a way comedic but not in a stupid way. I really enjoy watching it as it makes me laugh out loud and relaxes me a lot. Throughout, the pace of the drama is good. The scenes, CGI, special effects, sounds, character development etc are pretty good, and the drama enjoyed a pretty good rating, like 8.5, from most viewers. That was before the final episode.
Things changed. When it came to the final episode, all hell broke lose; the whole drama is seriously damaged by the final episode. The screen writer/director decided to have everyone dead, except the female lead, Hua BuQi. Not that I cannot accept dead people, but imagine jamming all the deaths into one episode and that's it - THE END. It feels rushed, unplanned and chaotic. There are unanswered questions. Viewers are baffled. No wonder the rating dropped. This is really unfortunate.
Was this review helpful to you?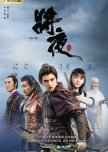 Pop or Flop?
Updated review after finishing the whole drama, and this is my take:
I still love the chemistry between Ning Que and Sang Sang, so pure and unconditional. The fighting choreography was beautiful and authentic. The cinematography is pretty good compared with other current historical dramas. The special effects are impressive, even the details like buildings, costumes etc, are well thought out and executed.
However, the later episodes, like the last 20 episodes or so, felt like a let-down, with a disastrous final episode. Sang Sang 'died' in the last episode. Though I know she will come back in Season 2, that's not why I felt the last episode was disastrous. I'm talking about the building up of the whole story to the supposedly 'climax' in the final episode, which then played out like a deflated balloon with a 'whiff'. There was no catharsis. The so-called climax felt more like an anti-climax instead. The drama finished leaving everyone feeling like, "What???????? That's it??????" There were still so many loose ends. It feels like the director(s) simply wanted to pack everything up and go home. It's a shame that they had such a good start but finished so shoddily. It is not surprising that the rating went down to the current 8.9 from 9.5 earlier.
As far as acting is concerned, everyone was pretty passable (though each didn't have many scenes) except the main male lead, Arthur Chen. I love everything about Arthur, but he hasn't given us a convincing Ning Que. Until the end of the drama, I still couldn't make out Ning Que's true personality. On one hand, he seems very devoted to Sang Sang, but on the other, he flirts around with other girls. He wants to take Sang Sang as his wife, but at the same time, he wishes he could marry the others. I could never tell when he was trying to be playful, serious, or angry. In the final scene when Ning Que was supposed to be heartbroken with Sang Sang's death, he didn't come across as in pain and despair (I wasn't even crying myself - which I normally do when it comes to scenes like this). I was not moved at all!
Despite all these short comings, I still enjoy seeing Ning Que in Arthur's body. He simply tells us how Ning Que should look like.
My initial review after started watching this drama:
What an amazing drama this is. When it was first released, I wasn't very sure if I wanted to watch it; it has all the big names like Adam Cheng and Leon Lai. I was thinking, maybe it was going to be like one of those crappy dramas trying to use big stars to prop it up. How wrong I was.
Ning Que (played by Arthur Chen) and Sang Sang (played by Ireine Song) are adorable. They have the purest love for each other. The care and concern for each other are so heart-warming. The fighting scenes are so well executed that they look very authentic, with beautiful postures showing the gracefulness and beauty of Chinese sword fighting and martial arts.
Arthur Chen is definitely a heartthrob that it's hard to believe he is only 18, still a teenager. But he has a physique of a man in his 20s. In contrast, Ireine Song looks like a little 12 year old girl despite her actual age of 25 (or so). My only qualm is, since Arthur Chen is a relatively new actor, his inexperience does show on his facial expression. In the drama, he is arrogant when faced with people he dislikes, but mischievous when he was with people he cares about. So far, he looks almost the same on his face when he faces both types of people. The arrogant part is fine, but he lacks the mischievous expression; had he used a bit of his eyes or edges of his lips to achieve his mischievous look, that would have been perfect. Overall, he melts my heart. I love seeing the duo together, one tall and handsome, the other little and humble but with an unyielding charisma.
This drama also touches on Chinese calligraphy and learning, making it somewhat, cultured with a lot of finesse. Like most Chinese epic dramas, the costumes are immensely beautiful. The attention to details deserves our kudos.
Overall verdict: this drama deserves my time to watch. Well done to the cast and the director(s)/screenwriter(s).
Was this review helpful to you?