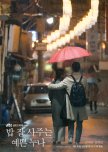 This was very complex and slow-building melodrama. The families were really culturally interesting and complex. For an American who is not Asian, it was a little astonishing but believable because of the acting. Adult children need to come to terms with their parents and their expectation if they are going to become authentic adults. I saw this drama as a reflection of how that happens in any society. I know this is a love story but it is also more than that. It was very different, particularly in how the female grew in the story. Not your usual Kdrama rom-com stuff. I think this was an important drama for women to watch.
Was this review helpful to you?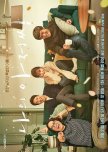 Amazing, Amazing Amazing. What a story. So beautifully told and so meaningful. Finding one's heart, holding on to it and enduring are so critical to happiness. This story was about all of that. It was incredibly potent. I hope you enjoy it as much as I did.
The acting was spot on and the writing was seamless. What a beautiful piece of work. Congratulations and thank you to the creators of the story, the directors and the actors! Best combination and nothing left unanswered! Beautiful ending. Watching shows like this one gives one hope that there is good in this world. Ji An was scarred from a terrible childhood yet she, with the help of Manager Dong Hoon was able to rise above her terrible situation. I loved this one! Thank you, thank you!! Grateful!!!
Was this review helpful to you?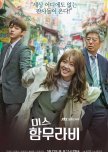 This was really good. All of the acting was great-even Go Ara. Best I have seen her perform. The stories were really interesting in every episode. It was a little slow starting off but once to hit the 5-6th episode it really took off.
The script is outstanding and dialogues are intelligent. Anyone who is looking for a wise story and a wise commentary on life will find it here.
Thanks to the fact that drama is based on the novel of Moon Yoo Seok, it has a depth of character and thoughtful problems. It asks the question of what a justice is, what is the power of public opinion and money? And a very important one: is always a poor the victim?
Young judges have a great chemistry, I can even say that drama is full of electrifying romance, although they barely talking to each other and keep the distance between themselves almost all the time.
Sung Dong Il is my favorite actor. His judge Han is so warm and family man, but on the other hand very emotional, who instantly fights for justice.
Was this review helpful to you?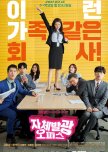 I really felt the story and characters were worth the time spent watching them develop. Each character seemed authentic. They cared a great deal about each other. This was a nice story to watch develop but not a rom-com.
I was satisfied with the ending and the story trajectory. I could also see a sequel being made. I would love to see where each character goes next in life.
Was this review helpful to you?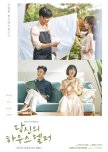 Don't miss this. I hated to see this end. I loved all the acting and the story. I think that the cast and the pacing was perfect. This drama is amazing. because it was simple, yet sweet. All the characters were interesting. The lead female was a bit selfish and demanding but the gentle lawyer was amazing. It took a few episodes to warm up to the main female lead, I now find she's very relatable in making everyone think she's got it all together when behind the scenes she's barely holding on. I love how the women support one another and how they each go about solving their own issues and relationships. The main lead is a fantastic actor, and I'm really enjoying the show
None of the men are real but it was fun to watch. I would give anything with Ha Seok Jin a 10. He could clean my house any day!! But, seriously, it is his acting that is impressive. In Drinking Solo, he made me want to eat and drink. Now he is making me want to organize my house.
Was this review helpful to you?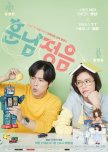 I really enjoyed this show. It is not groundbreaking, and I think the plotting suffered from early negative reactions. But the love-lines in this show were really sweet . I understand some people's criticisms of Jung Eum's acting choices, but I still love her so much I don't care. I find the "over the top" stuff really endearing when it's her. And Namgoong Min's adorable pleased-with-myself smile, Heart melting. :) Is this my favorite drama of all time? No, but I enjoyed it entirely. A sweet. easy watch.
Was this review helpful to you?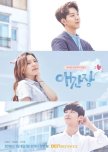 Well done show. I really enjoyed it. "Longing Heart" was sweet, cute and innocent time-travel drama. It made me think about the future and how my choices can affect it. Even though is not the best drama I've seen, it was a nice to go back to 2007 were Girl's Generation was just getting started and flip phones were a thing.
Acting / Cast: The actors did well, this isn't an acting masterpiece but it was good. Lee Jung-Shin was the person that stood out the most for me, I really liked his acting and how he portrayed adult Shin-Woo with is the mix between a very adult person who still had something of a child inside. Seo Ji-Hoon also did a great job even though the writers sometimes made his character look like a little kid even though he was almost eighteen. Lee Yeol-Eum was also good, but I found her character a bit lame and annoying at times, but I think that was more about the writing than about the acting. The rest of the cast was also very good and did great supporting the main cast!
Was this review helpful to you?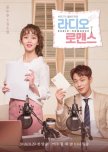 So far I am on ep 10 and this is really good. What's up with the reviews? I give it a 9/10 The acting is good, the characters are interesting if you recognize their subtle pain and need-driven behavior. It's good to see people find their way out of toxic relationships.
The PDs behavior is over the top and unchecked but not harassing. He's at least 10 years older, too old to act the way he does and too old to be pursuing a relationship with a subordinate. I wonder how the writers will play this out...he's pretty tame by sexual harassment standards, but times are changing????.
Was this review helpful to you?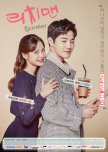 Rich Man
0 people found this review helpful
I don't get the bad reviews. This was a corporate story about personal growth that was interesting and well acted every episode. I really enjoyed it. I would recommend you watch it. It was really a very loving story between all the characters. There was nothing I disliked about it. The male lead was a nerd. He had no interpersonal skills but was willing to learn. The other characters cared deeply about each other and were just trying to make their own way in the world in a very competitive business environment.
Was this review helpful to you?