The website is currently undergoing maintenance. Sorry for the inconvenience.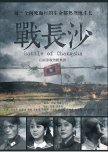 The first thing i have to say about this drama is awesome. This is definitely one of the best drama i've ever seen. A masterpiece indeed. And it deserved more acknowledgement. That's why i write this review even with my limited english vocabulary and despite my laziness in writing a review.
Hu Xiang Xiang and Hu Xiao Man started as a two spoiled teenager. They're from an ordinary family who live in Changsha. The story is about how they and their family living as a common chinese people in that time. We can see how the family interacted, their conversation as a family, how the situation in that time. That's all felt so real. While watching this, i feel like i've been transported to the time of war with them. By watching this drama, we could understand the feeling of chinese people in that time and symphatize with them. We could understand more about war and the consequences of it. I really like every moment of this. Don't afraid this will bore you, because it won't.
Battle of Changsha has it all; romance, comedy, angst, war, family. Despite in the time of war, this drama could still make me laugh out loud. There's a time this drama also make me cry like a baby too. The chemistry between Xiangxiang and Gu Qing Ming is just perfect. I cherish every moment they're together. This drama has all that romance, comedy, angst, war, and family with just a perfect amount of it.
With my limited eng vocab, i can't say more. In the end, i just really want to recommend you guys to watch this drama. This is definitely a rare gem, one of the best drama that is so hard to find these days.
RECOMMENDED DRAMA
Was this review helpful to you?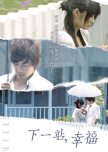 Autumn's Concerto is one of my favourite drama and will forever stay in my heart. Every time someone mentions about a good dama especially taiwanese, i will remember Autumn's Concerto. I really like the story line that is so original at the time and also so touching. This is a tear jerker drama but with a nice ending. I really love the story and the kid is just so cute and smart. I don't know what to say anymore about this drama because i've watched this a long time ago. I've rewatched this a few times and it still definitely worth my time. So i really recommended this drama
Was this review helpful to you?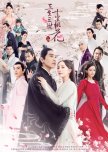 caution!! do not read my review if you don't like spoiler. I know that it's prohibited to write spoiler, but i love spoiler so much that i think i still have to write it here, especially for this amazing drama.
Once i finished this drama, i know that i wouldn't get another amazing drama like this for maybe next one year or two. This is like once in a year amazing drama, such a masterpiece!! The cast, the story it's just amazing.. I've only watched it subbed until ep 50 and ep 51-58 i have to watch it raw, but really i can't wait till it's sub and will just rewatch it. The chemistry between the main couple is so amazing. The scenery was breathtaking and the story is wonderful. I know it has so many episodes and that is the only reason for me to not rewatch this drama. But i've rewatched it a few times already (of course not the whole 1-58 episodes; but only a few scenes that i like) and that means this drama still have a high rewatch value.
This is a sad drama with a happy ending. It's sad yet beautiful. And the ost is just sad yet wonderful. Combine all the story, the cast, the song, the scenery, the chemistry... this drama become a complete beautiful package that i'll always remember. There is no other words to describe this drama other that amazing. I know i've written word 'amazing' for many times already, but that's just because it is a perfect one word to describe this drama. I can't wait to watch the movie.
So here's the quick story
1st lifetime:
Siyin and egg lotus
In this lifetime yehua (our male main lead) wasn't born yet and just in a form of lotus spirit. Siyin who is actually Baiqian go to kunlun mountain and disguise as a boy so that she can be a student of Moyuan. In the battle of ghost tribe and celestial tribe moyuan died and yehua born as the celestial crown prince
2nd lifetime:
Yehua and susu
70.000 years later Baiqian to reseal the ghost king become a mortal and forget who she was. It is the time when she first met Yehua and fell in love. They married in a mortal realm and have a son. Unfortunately, their happy life not go on for long as Sujin (yehua's consort) know about it and brought susu to celestial kingdom. In there, yehua had to pretend not to like susu so that susu can be saved. But Susu didn't realize about that and suffered so much. Because of that Susu left Yehua and their son.
3rd lifetime:
Yehua and Baiqian
in this lifetime Baiqian back to become Susu and chose to forget about her life as Susu. So she drank the potion from Zheyan to forget about that part of her life. She eventually forget, but Yehua wasn't. The first time they met, Yehua knew that She was his Susu. Although for a little while he doubted it, but eventually he was sure and never doubted again that Baiqian was Susu. So he pursued Baiqian. There was just so many sadness in his pursuit. We could see how much he love Baiqian but Baiqian just wouldn't realize it. Really, the chemistry was overflowing.
Thankfully after all that sadness, we have a truly happy ending. Not like another chinese drama. These days it's really hard to get a wonderful chinese drama (especially wuxia or xianxia) with a happy ending. And i really satisfied with this drama. Favourite!!
Was this review helpful to you?