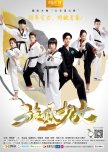 I personally think it is the best idol Chinese drama of 2015. All four perfect guys are in this drama. The one that gives but doesn't want anything in return; the rich guy; the nice, warm guy; and the cute, energetic guy. My favorite is definitely the male lead Ruo Bai. I have a huge crush on him and I really like Yang Yang. This drama makes you really motivated because the female lead along with her friends' support keeps improving in taekwondo. The theme song is also pretty motivating. Yang Yang who plays Ruo Bai plays his character extremely well. He doesn't smile but when he does, it makes me squeal. His voice is also deep and sounds really nice, not to mention that he is really handsome. The female lead is a bit repetitive because she adds senior behind all her senior taekwondo competitors. However, she does a pretty good job otherwise. The story isn't super creative but I really like how they focus on taekwondo. Without the taekwondo, it would be more of a typical drama. THERE IS A SEASON 2 SO BEWARE BECAUSE YOU WON'T SEE THE ENDING (UNLESS THERE IS MORE THAN 2 SEASONS) UNTIL SUMMER 2016!
Was this review helpful to you?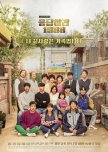 One of the best dramas to date. I would say it is better than Reply 1994. Compared to its predecessors, this one focuses more on family and friendship rather than love. Romance is an important factor but there are so many deeper things that are shown in this drama. It shows you how love and friendship are intertwined sometimes and how friendship is a barrier in some relationships. It shows how important family is, as well as friends. It shows us the aging process and how family is the only support. This drama really showed me so much that this is one now one of my top 5 dramas. Super well-crafted. Though it is less reminiscent than 1994, this one really digs deep and is now an irreplaceable drama for me.
The first few episodes were alright but not super good. It is when the drama starts to really show you the different relationships of this neighborhood that you start to fall for it, so give it a try and be patient.
Was this review helpful to you?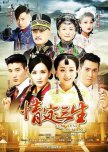 WARNING: I do tend to vote a little nicer, so other's opinions might be different. It was very captivating because I really wanted to know who the girl ends up with. It was a pain watching each episode because both male leads are very good candidates for a husband, so you will be on the edge of your seat the entire time. I loved both of them. It was a little sad at times, but I didn't cry that much. I personally think this is a great cast. The female lead did a great job. She tends to talk very softly at times and it makes me feel really nice and comfortable. She also cries a lot and I think she looks nice crying, but near the latter half, she cried A LOT. I love both male leads, and I think that Zhu Yi Long portrayed his character really well. He is kind of expressionless. For the first 10 or even 20 episodes, he rarely smiled. Despite being really happy or really loves the girl, he just talks with a poker face. It is actually pretty hard to always not smile when he wanted to. He also loves the main girl dearly. I really dislike the ending. Some people might like it, but I preferred that they go without it. The latter half got a bit draggy for me, but other than that, it was fine. Music-wise, I like the theme song, which is by Zhu Yi Long. One of the insert songs is good too. I rated story 9 because I liked the whole guessing husband thing. Rewatch value is just plain opinion. I would've rated overall a 10, but that ending and the drag of the later half ruined that perfect score.
Was this review helpful to you?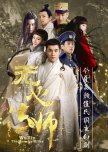 Story: The story is good but it is confusing at first. Later on, they explain more about Yue Qi Luo and Wu Xin, which makes it more clear. The end has a nice, sad message but the rest of the drama is more on the light side. I like how he uses his blood to kill monsters, which sounds pretty weird. I like how they make Lord Gu best friends with the female lead and the male lead. They are annoyed of him but they are the only real friends of each other in this world. For me, the plot was just a normal plot. I am here for the Wu Xin.
Acting/cast
The only problem I have is with the female lead. She is pretty 2D. Her acting isn't bad, but isn't great. She is the least interesting character out of all leads, in my opinion. She needs to be developed a lot more.
Everybody's favorite is Commander Gu. He was a bit annoying in the trailer for me but now I love him a lot. He is funny and tries to act tough even though he is scared. He always tries to flirt but fails. He is just so funny and isn't afraid to annoy Wu Xin and Yue. I like how he is there for Wu Xin even though he is terrified.
Wu Xin is perfect. He loves Yue Ya, can kill monsters, nice voice, handsome, and has good, developed abs and shoulders.
Music
I like the beginning song. It sounds good and matches the drama. It talks about time and how love doesn't last in time. (this is my understanding of the drama, but keep in mind, I'm not that good at Chinese). It sounds very good though. The instrumentals is really good. The singer's voice is also very soft and sounds very comfortable.
Overall, this is more on the light side of dramas but the end is a bit of a tearjerker, but the reason is not because of what you would expect.
Was this review helpful to you?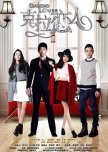 I watched this drama for the second male lead and the second female lead. Their acting is superb. The second female lead plays an arrogant yet very cute actress, and she is so cute and funny at the same time. My favorite character has to be the second male lead. He is the best man anyone could wish for. He's handsome, he's a doctor, a best friend, caring, funny, slightly goofy, warm, and so much more. I love his interactions with the second female lead and the female lead. He is super funny, yet can be so kind, caring, and romantic at the same time. I am super in love with him, especially because I am currently watching Princess of Weiyoung, which he stars in alongside Tang Yan. I feel like Tang Yan did a pretty decent job in this drama and i didn't really care much about Rain, but overall the acting is really good. If you are hesitant about watching this drama, you should watch it just for the second male lead and the second female lead.
Was this review helpful to you?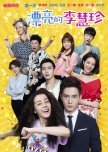 I really liked this drama at first but near the last 10-15 episodes, it started dragging and became a bit boring. Still, I think this is a pretty good drama. For the first twenty-something episodes, I loved it. Mainly because I was looking forward to the makeover scene and I was in love with Yi Mu. I'm not a huge fan of Bai. In the last ten episodes or so, I basically skipped his scenes and jumped to scenes with Yi Mu. That ebing said, Bai isn't that bad; it is because Yi Mu overshadows his. Yi Mu is the perfect second male lead. He is so playful and caring and considerate. Zhang Bin Bin really acts with his eyes. His eyes are so emotional and beautiful. I loved all of the supporting characters, from Lin Hao to Zhu Ying. In terms of Hui Zhen, I wouldn't say that I absolutely love her, but she was alright.
The plot is pretty creative and suspenseful. One thing I do have to say is that it can be pretty frustrating. Every time you think that Bai will learn the truth, he doesn't. They also make you guess who the heir to Immortal is, which is pretty fun.
The music isn't out of the world. There isn't actually much music. The theme song is by the female lead.
In conclusion, this drama is a light drama with a bit of suspense. Almost every character is extremely lovable. There is love, friendship, and office work in this drama. The actors are great; though, there is a lot of conflict over the male leads and their roles. It does get draggy, especially in the end.
Was this review helpful to you?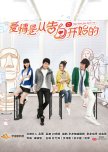 Even though I did not give this drama a 9 or a 10, but I have rewatched this drama more than five times already.
Story: The basic plot is similar to Mischievious Kiss, but it is actually really different from it. I like how she has liked him for a long time and worked hard to achieve things to impress him and later even learns to do things for herself and realizes her passions and talents. This drama is super cliche but very cute.
Acting/Cast: I have no complaints except the female lead and second male lead. The second male lead has exaggrated acting and throws in a word in English from time to time but when he isn't as obvious as the female lead. The female lead is almost overly cute, but in her defense, she does really look cute and can act maturely when she needs to.
Music: I personally like the music. The music is mainly pop. Most songs are by Nylon Chen and By2, with the theme song being the female lead's song.
Rewatch value: Second lead syndrome will occur. The second male lead is always there for her, helping her get the love of her life, while only being treated as a best friend. I like how he is always saying he doesn't like her but when she needs help, he is there for her and gets jealous. This is super cliche, but something about the main male character makes me rewatch it over.
Was this review helpful to you?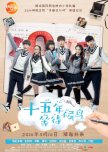 This drama is so cliche, a "ugly" girl falls in love with a handsome boy. However, what captivated me was the process in which they fall in love. The drama is relatable because people do crush on others and some people just have a crush on others for longer. Li Li's companion due to their friendship and her feelings for her really captivated me. Next to Shang Xuan is always Li Li, accompanying him through all of his ups and downs. Li Li doesn't ask for anything in return, but just being around him, she is happy. These are all things we can relate to, unlike being liked by multiple guys and then end up marrying a rich dude. I love that it spans from high school to them working. There is a sense of reality. You can also see the characters maturing. All of these character grow on me because I get to see them grow. The actors and actresses aren't famous and are fairly new, but I think that their acting is actually fairly good. I like how they are able to tie the birds into the plot but some of the lines said by Shang Xuan about the migratory birds is too cheesy.
I like the music very much. One of the actors, Zhu Yuan Bing, who plays Sun Yu, sings the theme song, which I love so much. His voice sounds so good and I like the lyrics, so perfect for this drama. I also like ????? by Qui Zi An. Her voice sounds so good and I think it is also perfect for the drama.
As for rewatch value, I rewatched it like 2 or 3 times already. This drama isn't the best drama, it's really about what you think about the characters. It really makes you think about your crush right now or change how you think about relationships and crushes. I think the rewatch value is high because it makes you think and relate.
Was this review helpful to you?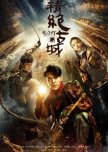 Story: The plot is pretty interesting. I think the beginning is unnecessary. They introduce us to characters who they portray as very important but they never appear later on. The plot development was pretty slow, but once they met Shirley Yang, things really took off. The last couple of episodes had me on the edge of my seat. They were extremely suspenseful. The artifacts and history mentioned in the drama are pretty easy to understand. I do not like the ending because I was left with lots of questions. The explanation that they did give us was very sudden and a bit unrealistic, like Shirley's background.
Acting/Cast: The acting was pretty good, but I think Shirley Yang could have been portrayed better. The male leads and the supporting characters did an amazing job acting. For many of the supporting characters, they were really unnecessary. They honestly did not add much to the drama and often I forgot they even existed. I think they could have developed the students better because their acting is very strong. You will recognize a few of them from dramas like Battle Of Changsha and Nirvana In Fire. Qiao En's acting is a bit stiff but understandable considering her character's cold personality and mysteriousness. What does bug me is her dubbing. It's bad enough that she was dubbed because she is Taiwanese, but even worse, in order to have English with no accent, they added what sounds like a recording for the English parts. If they could have great CGI effects, the baffles me how horrible the dubbing is.
Was this review helpful to you?