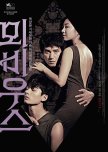 Moebius
14 people found this review helpful
First of all, right now my "sain" half and the cinéphile in me are fighting over this movie, so I have to write both point of views.
Cinéphile:
Firstly, it's a "silent" movie, so they never talk to each other, you only hear their sounds or the noise of the surrounding. Just this fact alone makes it thrilling and entertaining to watch.
Secondly the acting was splendid. Seriously. Since the movie is a "silent" movie, you can only focus on their faces, sounds and body language. And they really can pull it off. There are so many moments you wish you could find a bit of akwardness, a hint that reminds you that they are only acting, which would make it so much easier to watch the movie. But even in the most dreadful moments they will go all out.
Thirdly: The whole storyline and the metaphors. If you like cryptic movies that give you a lot to think about and to deciffer, this one is perfect. There are so many hidden symbols, repitions and insinuations, that you have to watch it at least two times to grasp it all. The storyline my not be new but it's a the hell of tragic comedy. One second you stare at the screen in disbelief and disgust and the other one you start to laugh insainly, astonished that you are even able to laugh in this situation.
Fourth the movie lives from it's great shots, those pictures from which you can't look away, the colours and the composing of every scene. You may not like the picture but it comes with a pretty picture frame.
The "sain" me:
The first time I watched it I was hiding behind a chair, plugging my ears not being able to watch some of the scenes. It was the first time in my life that I nearly threw up because of a scene in a movie. And I had a glass of soju after watching it.
So yes, it is an heavy one. If you can't stand violance or drastic pictures or even just a hint of it, you really shouldn't watch it. But, from an artistic point of view it's a fantastic movie. All those pictures say more then any word could ever say.
Was this review helpful to you?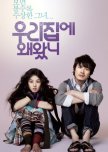 Just from my first impression i expected a crazy, loud and chaotic movie. But i watched it anyways because of the two main actors and, what to say, made the right choice. I was hocked from the start. The topic may seem a bite unusal, but that`s exactly what i liked about it.
Both actors were showing great acting skills and you could actually feel the chemistry between them. I like it when you can´t quite grasp a character in the beginning and the actor is able to change this feeling during the movie and you can feel how you get closer to the character. Both actors defenitely accomplised this task.
The sript was well writen, the right words at the right time, not too much drama or never ending dialogs. Same goes for the music. Quiet, smooth, necessary but without getting on your nerves.
In the end the movie tourned out to be realistic, sad, life-affirming and quiet, but still chaotic and a tiny bit crazy. The right amount of everything, well composed and put together. And even the ending matched.
Was this review helpful to you?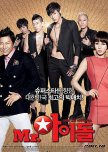 Mr. Idol
6 people found this review helpful
Never judge a book by its cover... Well in this case you`re allowed to do that! The story was as bad as the poster of the film. The story lost it halfway, no focus on the supporting roles neither on the main characters. It had a lot of potential, but didn´t use it at all! The script was really bad writen- there was practically no interaction between the actors. They just put together some scenes, some flashbacks of the dramatic past mixed together with some songs instead of dialogs.I`m still not sure what the film was finally about. Guys following their dreams? A love story? A " declaration of war" against bad management and music companies? Just to find that out i would rewatch it. But i could ignore a pointless story if at least the acting would have been good. But it was even more disappointing. Just because an actress doesn`t show any kind of emotion doesn`t mean she is acting. Same applies to the rest of the cast. They tried, but trying isn`t enough. If you don`t mind these points- the lack of story, the unfeeling shooting and the lack of acting- then you can go for the appearence of the four guys and the music. At least they put in some effort in the songs.
In the end i just got through the movie because i always finish the stuff i started.
Was this review helpful to you?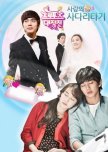 I just finished the series, so there are still some lingering feelings here, but i will try to be fair! :D
Plus:
Yoo Seung Ho: I admit that he is the main reason why i started to watch it. An eye candy and a great actor. You like him, than watch this drama!No further reasons needed!;)
the cast in general: I just love the actors! They are never awkward to watch or all over the place. The chemistry between them is amazing, especially between the two main actors. You really get the feeling of watching friends having fun and not some actors taking part in a drama.
the story: Even if it`s lacking sometimes and they are some few inconsistencies, the idea is sweet and refreshing. Of course there are some typical, clicheed story lines which you know from other series or remind you of it. But seriously, it´s not easy to reinvent the wheele, especially when it comes to the script of romatic-dramatic series. But still it managed to give you the impression of something new and interesting.
kissing scenes: You are bored and annoyed of the normal smacks, you always get to see? Not here. You want some chemistry and "real" kissing, here you go.
the end: I really loved the ending. It made up for ALL the bad points. The last three episodes alone are a reason to (re-)watch it. Really well done. A total turning point and it changed my opinion of the drama completly!
Minus:
It was dragging too much at some points. Which is kind of annyoing, because there are so many things to tell and they just don`t do it. At some moments you felt like cheewing way too long on the same cheewing gum.
I think they could have focused a bit more on the supporting actors. It felt like that there was something missing.
But besides that, worth to watch. Ah, i never know how to rate the rewatch factor. Because, for me it´s kinda hard to watch a series again when i already know the ending.
Was this review helpful to you?