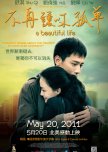 This movie gave me butterflies in my stomach, which is kind of rare in romantic dramas and movies nowadays.
While the story is more of a "slow burn" in romance, the chemistry between the actors is STRONG and gives the film its intensity. The Holly Golightly-type heroine is slightly more vulnerable than you'd expect, which makes her more likable as you watch the film than maybe you would on paper. Definitely watch for Liu Ye's discreet facial expressions of a reserved man who has fallen head-over-heels in love and desperately trying to hide it.
This film seems like two movies in one, but they both seem like such great stories, that you don't feel too much disconnect once the first set of plot points are completely abandoned. Very rewatchable.
Was this review helpful to you?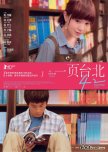 Hilarious, but in such a subtle way! This is a film where no supporting role is wasted--even though you root for the main couple, they're not the entire focus, and not what you watch the movie for. It's a story of making quick friends in a short amount of time, but through a night that's so full, it feels as if a month has gone by. It's sort of reminiscent of a long dream that feels like such an adventure, but you've only slept a few hours.
Was this review helpful to you?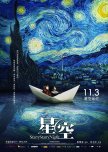 Unique perspective of a sweet story that keeps the integrity of the book. Beautiful cinematography with cute quirks (think, Amelie or Pushing Daisies) that don't feel gimmick-y. At first I thought this was just a cute film, but since watching it last year, it's resonated with me and has become a top-ten favorite. It makes you remember what it's like to be in middle school, and how vulnerable an age that is. Quite beautiful, though yes, I wish it were longer!
Was this review helpful to you?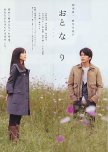 A very quiet movie, you have to pay attention to the small routines and gestures of the characters to catch everything. Don't watch if you're expecting a lot of physical contact, but it you don't mind some slower-paced anticipation of passion, this film will deliever. Very well acted. The quiet nature of the apartment setting becomes its own character, in a way.
Was this review helpful to you?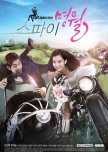 I started this drama with low expectations, was catapulted into LOVE LOVE LOVE for it, then plunged into a bitter hatred for what seemed like the laziest possible conclusion, though I stuck with it to the end, hoping to get back what I thought was so magnetic. I think the real-life drama affected the show, and in the end, affected the fandom. The last handful of episodes was such a letdown, but the first episodes (excluding the slow start in ep 1) were so quirky and fun, that I still have a soft spot for What Could Have Been.
Was this review helpful to you?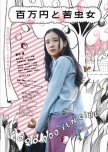 Seemingly simple premise, with an interesting tour of some towns and cities in rural Japan. The initial motivations for Suzuko come from some overly-villainous characters, which takes away from what is some otherwise rich and realistic(ish) soul searching. If anything, watch and rewatch for Yu Aoi--she's absolutely magnetic, as always, and makes something small, like making an a cup of shave ice, striking. Be warned that the end is not typical, though some people like that kind of thing.
Very watchable and pretty, but then, if Yu Aoi wasn't in it, I might say something else entirely.
Was this review helpful to you?