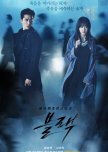 Black
2 people found this review helpful
I loved this drama.
In the end, Black is about choices - the everyday ones that we take for granted.
I found that it made statements on the state of society; how people relate to one another, and how far ambition, self preservation as well as love can motivate.
All of the actors contributed to making it a wonderful watch; Crazy Dog is really a likeable character.
If I may make a comparison, the plot lines reminded me so much of the mystery novels by Elizabeth George.
Will definitely watch it again!
Was this review helpful to you?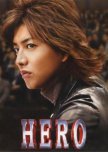 HERO
2 people found this review helpful
When my depression recurred back in February this year, I took steps towards prevention – meaning be proactive so I won't be in its clutches for a long time. I turned to watching anime, having seen Hayao Miyazaki's movies – Spirited Away, Tokyo Godfathers, Howl's Moving Castle – the last being my all time favourite! After watching all three, at least twice, I looked for other films. I combed the Internet but was disappointed. Found other fun ones like Say I Love You and Hana Yori Dango. My search led to the discovery of two sites that I now visit often, Kissasian.com and MyDramaList.com.
I recently finished watching Hero, (2001, 2006, 2014, and 2015). They were fun to watch, I'm sure I'll look at those again in the next few months. All the episodes have substance to them (Congratulations to the writers!), and the ensemble acting was superb! My only regret is that I have to watch the series with the subtitles; I'm not a native speaker but I totally got the funny parts, cried at the sad ones, and felt a bit of disappointment that Kuryuu-san didn't even hold Amamiya-san's hand when they said good bye.
The 29-year old Kimura Takuya in Hero, 2001 was, and still is, pleasant to the eyes. His facial expressions communicates a lot but that's what a good actor is about, isn't it? Perhaps he's gotten to the pinnacle of his acting career, a goal that actors would love to achieve. I look forward to seeing him in other roles as well. The cast was well chosen; more than that, the directors had a vision, created the success it was (2001) and 16 years later, I saw all four and was touched by the timeless words in the show. I must admit that the series and the movies slowly pulled me out of a darkness and inspired me to write again. Thank you!
We go to see the performing arts to be entertained, to forget the challenges we face. There, we can see our wishes for beautiful, fulfilling lives coming true. Thank goodness for films, we get that vicarious experience of solving problems, of joy, for an hour or two. Thank you to the actors who make those wishes come to life; thank you to Kimura Takuya whose acting shows what it might be like to be present in the moment, to be a participant in life.
Was this review helpful to you?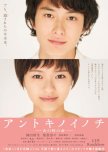 Life, in general, is hard; more so when marked by loss of family and friends. It is even more difficult when these challenges happen at a young age.
Life Back Then is a good-to-watch movie because it resonates with people's grief, recovery, and courage experiences.
The characters are well played and the sad atmosphere of the film is balanced by the joy in the acting, photos taken as they work in the empty houses of deceased clients.
Isn't it great to see the resilience that tragedy generates in people because life is always open to choices and possibilities? Highly recommend this movie to those needing a pick-me-up and to those who appreciate all that life has to offer!
Was this review helpful to you?
Great main plot and addicting sub-story lines. I'd say a story about relationships - to self, a career, a sibling, colleagues. I really, really liked them, Paralegal Cha and CEO Ham!
An enjoyable watch, I seriously recommend it!
Was this review helpful to you?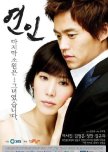 Lovers
0 people found this review helpful
Truly a fun watch! I wish I knew Korean; it would have made a major difference because the sub-titles were good and even excellent at times. Great dialogue because the writer/writers showed "lived" experiences. Sometimes though I found the conversation between that actors not in-sync with the acting. Timing difficulties?
Overall, the acting was good and, for me, the stand out performances were Kim Nam Gil, Lee Gi Young, Kim Jung Eun, and Lee Seo Jin. The positives, negatives that are normally in people are well acted in this drama. Am now looking for dramas/movies with them in it.
Regret am only seeing this 11 years after it came out. Congratulations to everyone for a job well done!
Was this review helpful to you?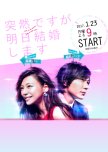 Though not familiar with Japanese movies I can really say this was a fun film! I saw it twice and still enjoyed it! The actors were good; they communicated well the angst of starting and sustaining a relationship. I particularly liked Asuka's character - assertive without being brusque; tender without being sappy. The Nanami Ryu character was convincing in his wish to hold on to his dislike for marriage despite his growing enchantment for Asuka.
Let me not forget the supporting characters - they showed friendship and affection for one another. An uplifting movie all in all!
Was this review helpful to you?